The full remodelling of a fun and functional, family home.
From playful yet practical children's bedrooms to bespoke kitchen joinery, we carefully considered every corner of this property - room by room.
Sector:

Residential

Style:

Contemporary

Location:

Wirral, Merseyside, UK

Completed:

2022
We were delighted to be asked by a family who we previously designed nurseries for to create grown up rooms for their children's developing personalities and needs. Their request was that the children could grow with the room designs. Flexible bespoke design is something we always work into our designs especially kids rooms which need to work extra hard as they develop in age and requirements.
Their daughter's desire for lots of colour and pattern kept our team happy and she was thrilled with the outcome. Our bespoke headboard and scatter cushions sit pride of place with our chosen accessories and furniture, all picked with our client in mind. Her parents are thankful for this space as it provides lots of storage to keep the room tidy and organised as well as a built in desk.
For their little boy's bedroom, a fun as well as practical display/storage solution was required. We designed an imaginative integrated bed with a mix of hidden cupboard storage and open shelving. We designed a den to double up as an alcove for a desk when he grows up and needs space to do homework. We allocated space elsewhere in the room for the bed to be moved when needed with sockets and lighting accommodated for later years. Graffiti inspired wallpaper and a burst of colour in the bespoke pendants, upholstery and furnishings have given him the "best bedroom ever!"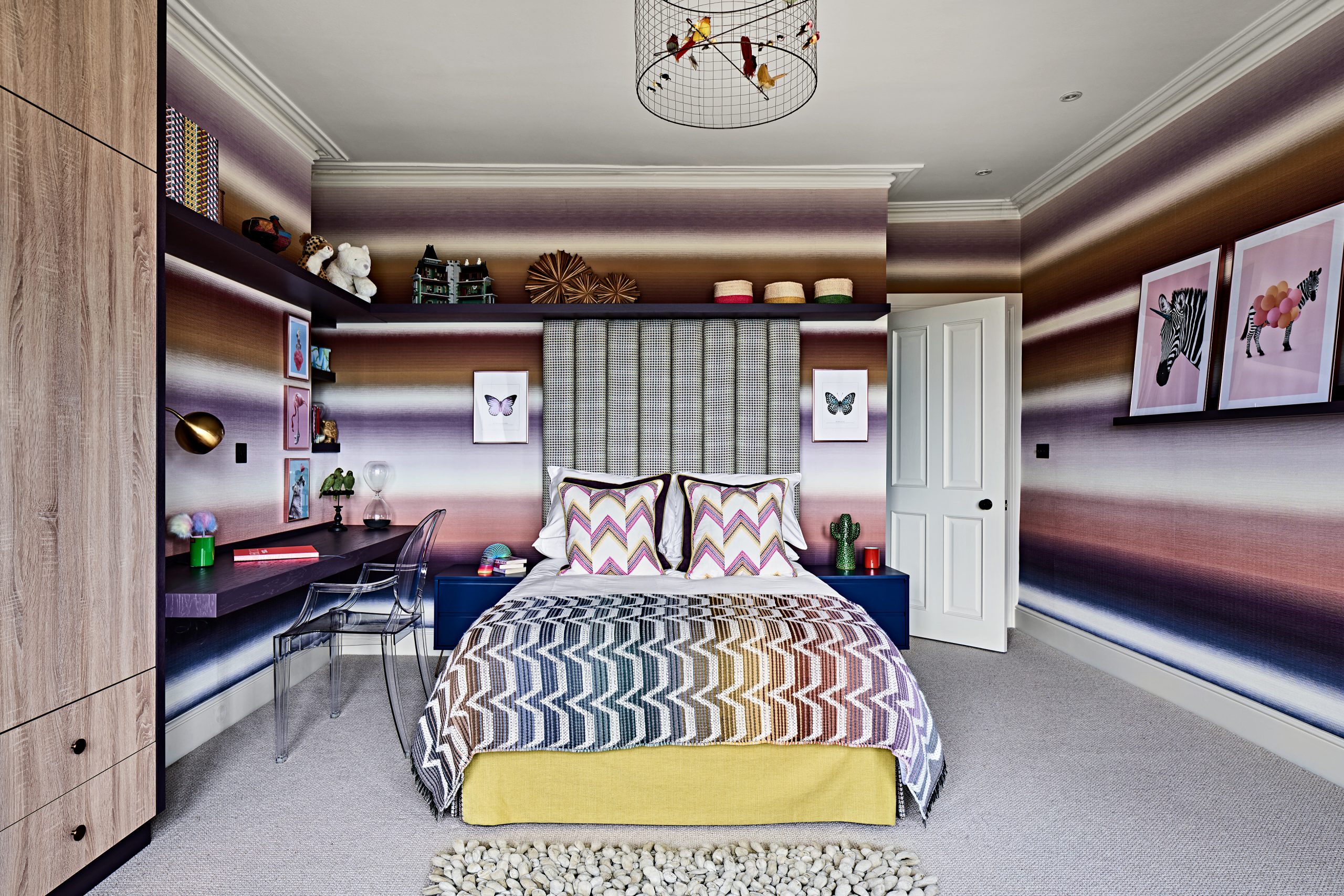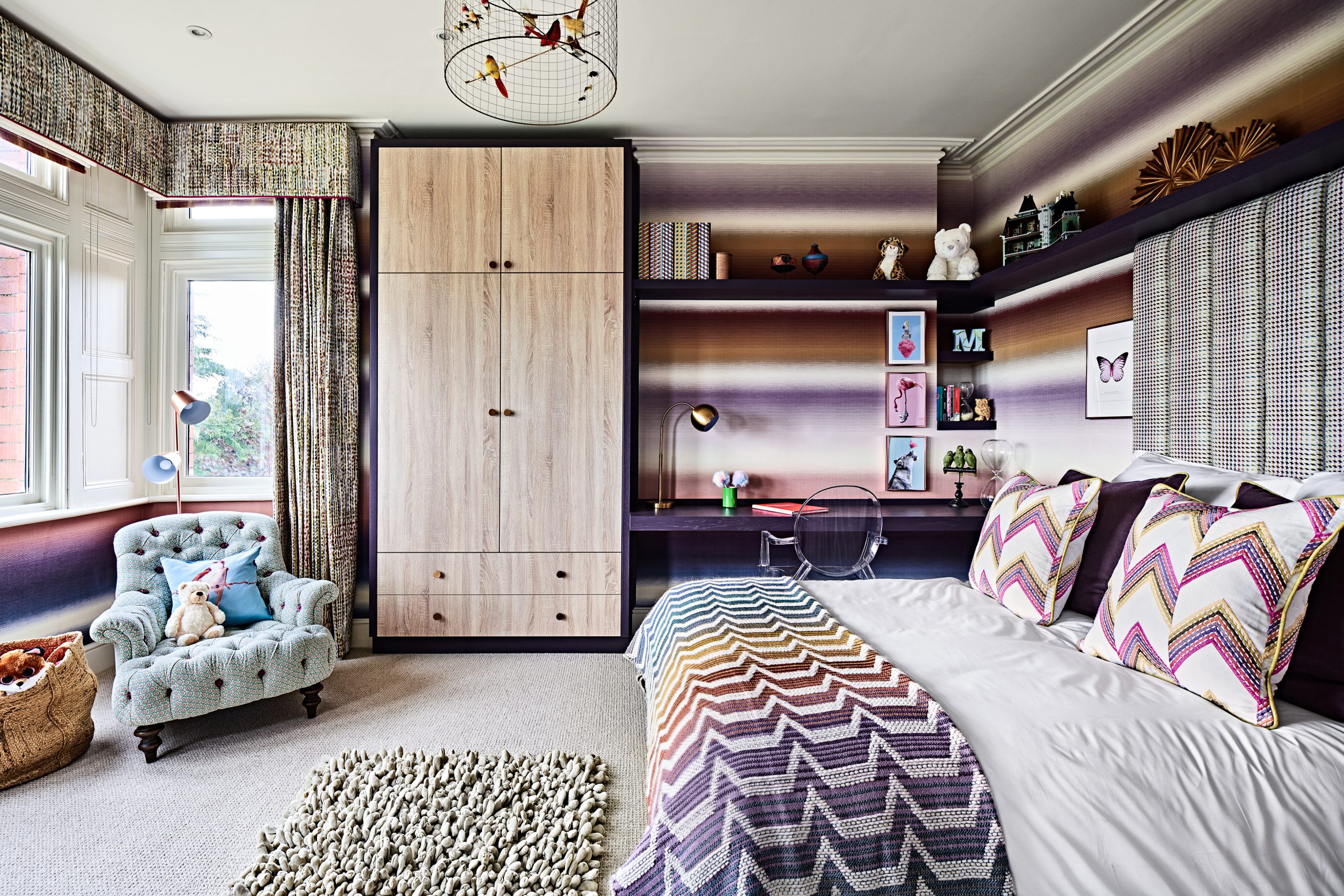 The colourful patterned Missoni wallcovering adds a great focal point in this bedroom. The bespoke headboard acts as a backdrop for a layering of scatter cushions designed by the team.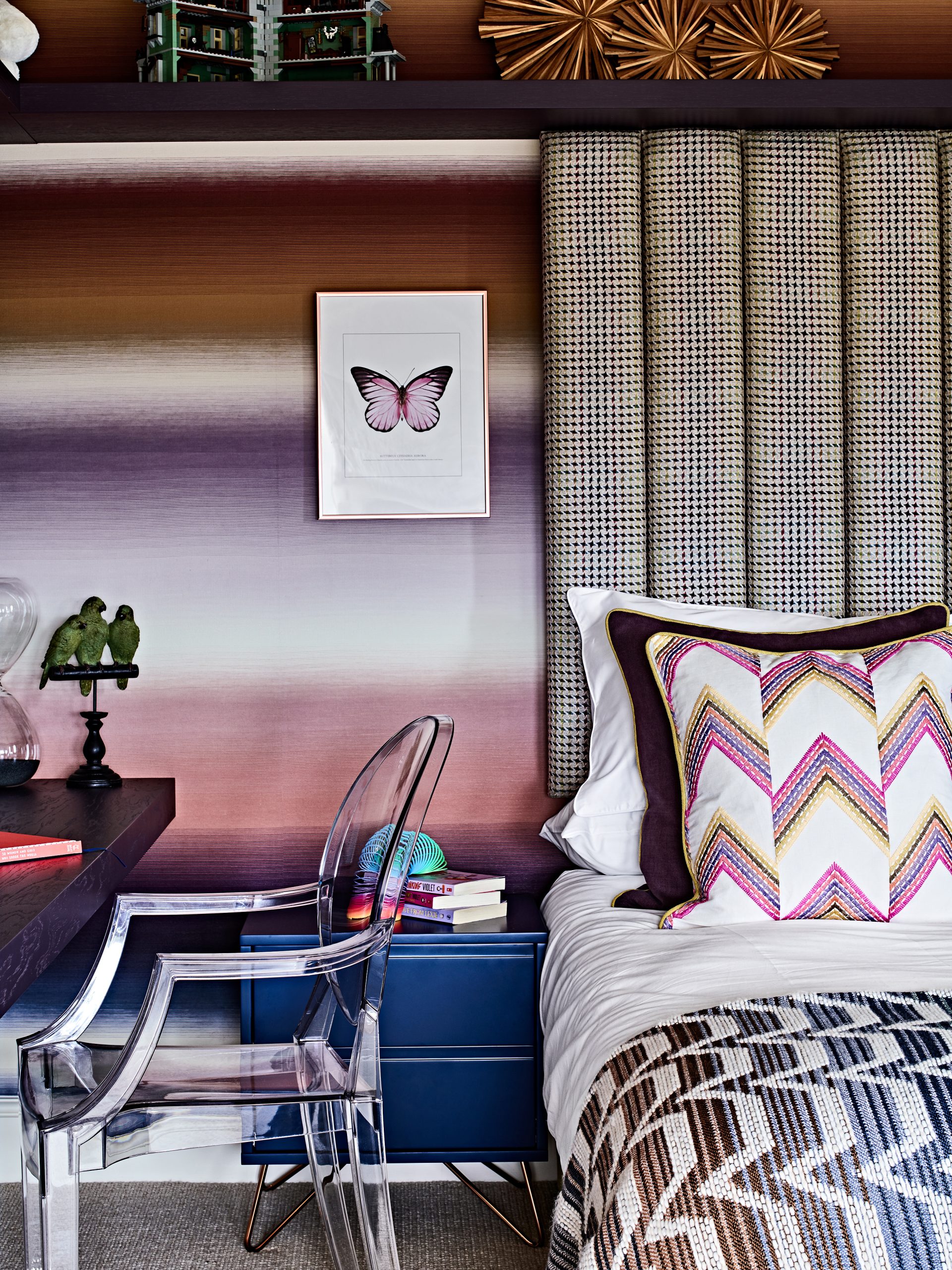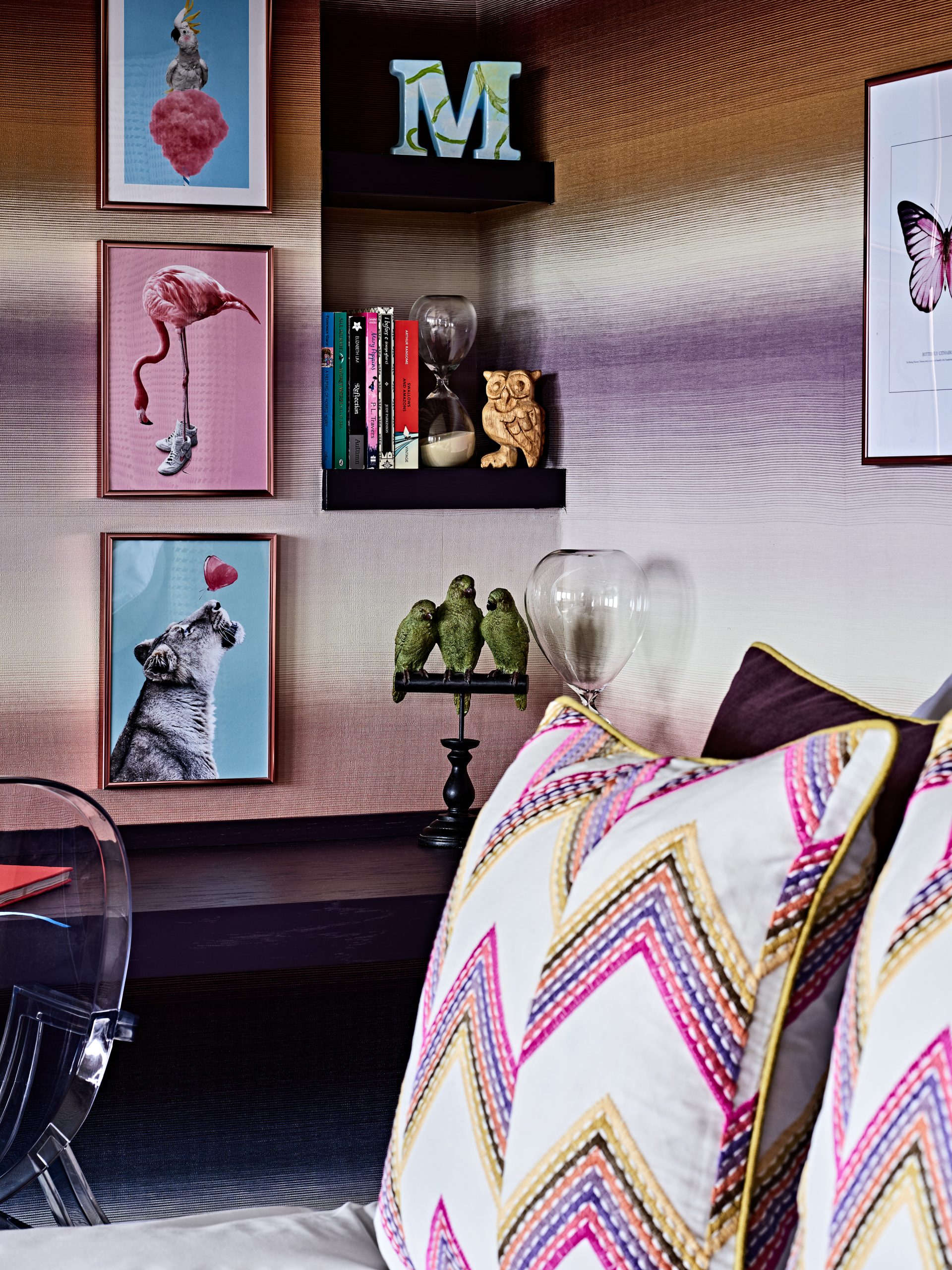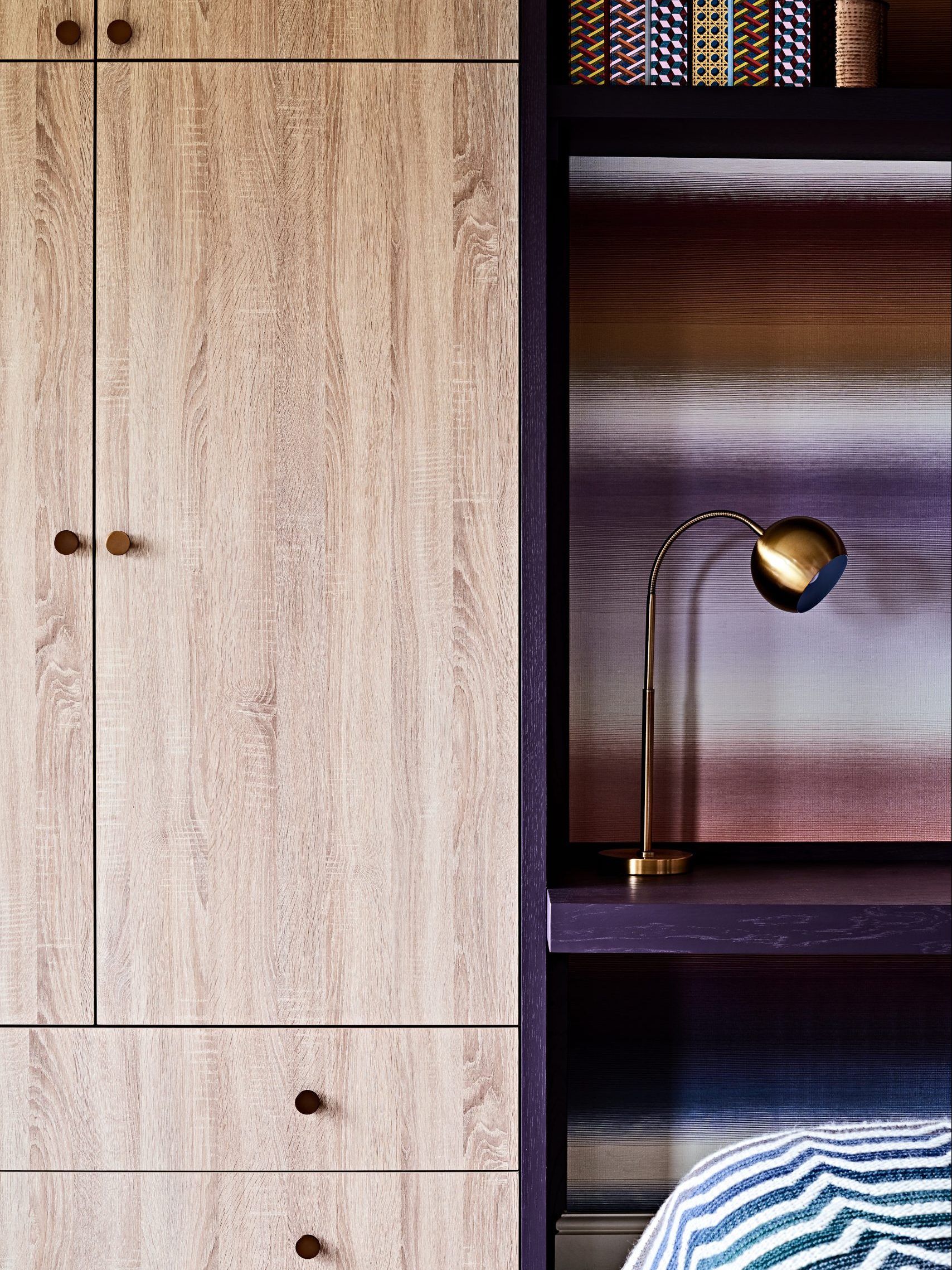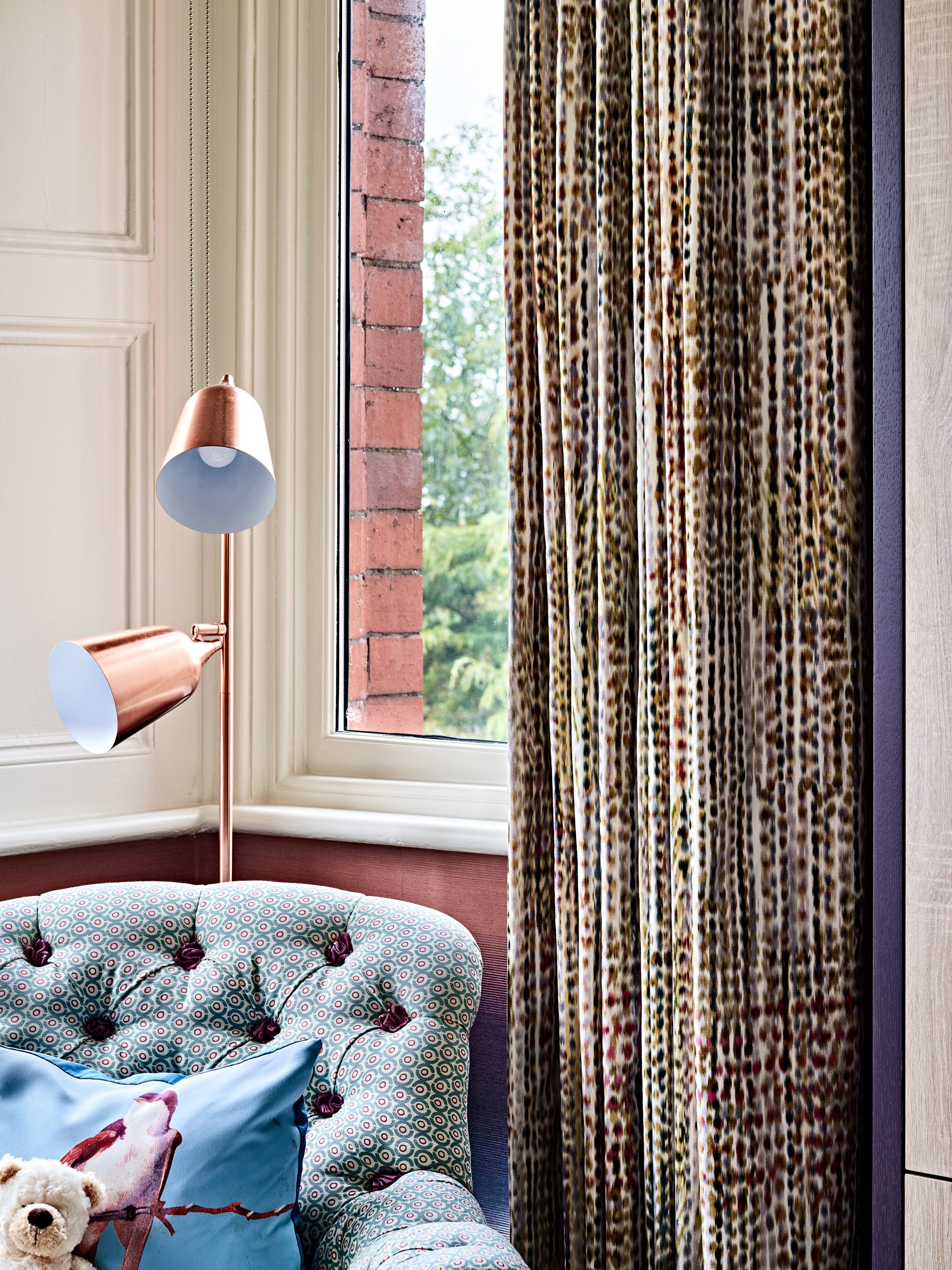 Children's rooms need to be designed carefully and with three main considerations. Storage. Personality. Longevity.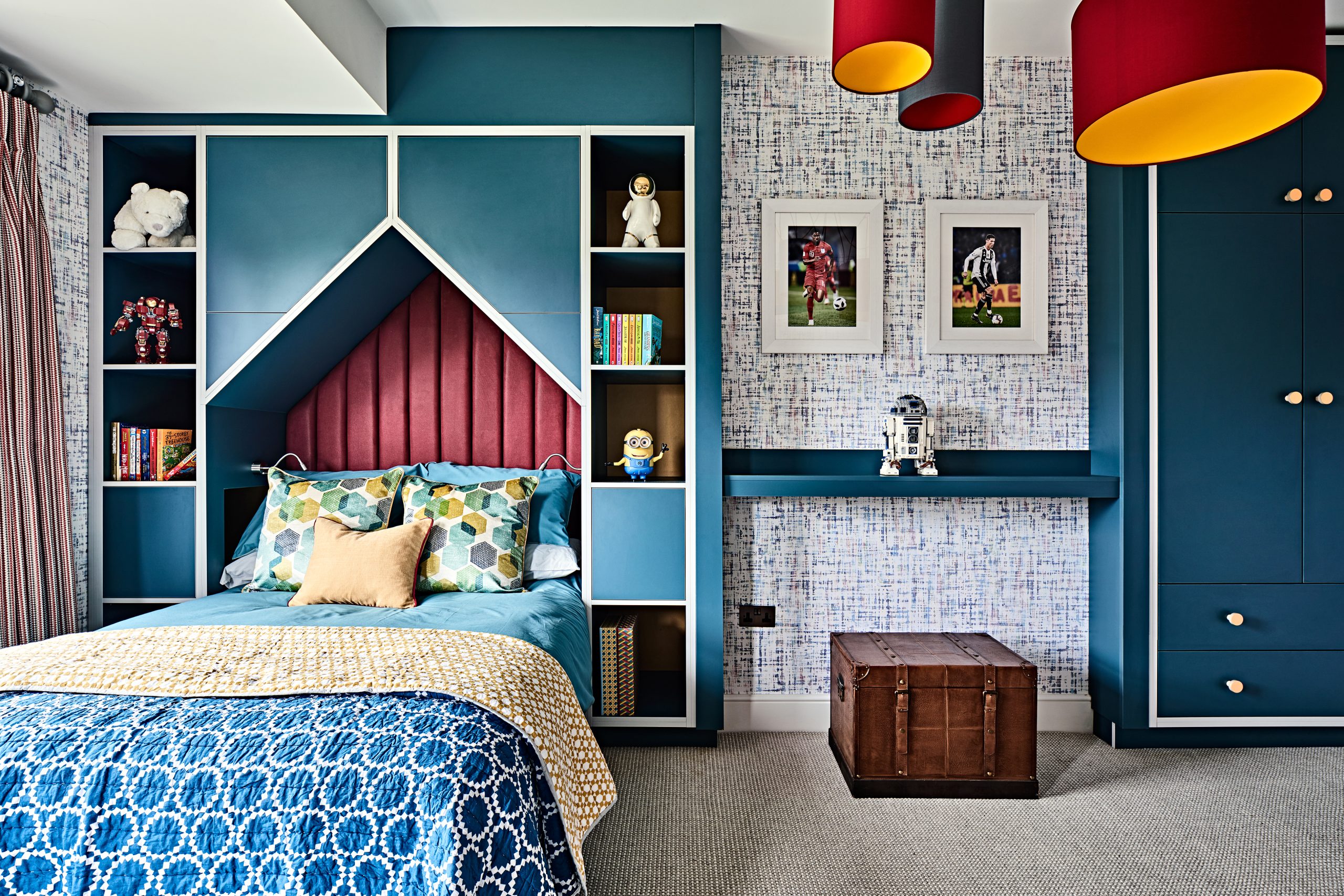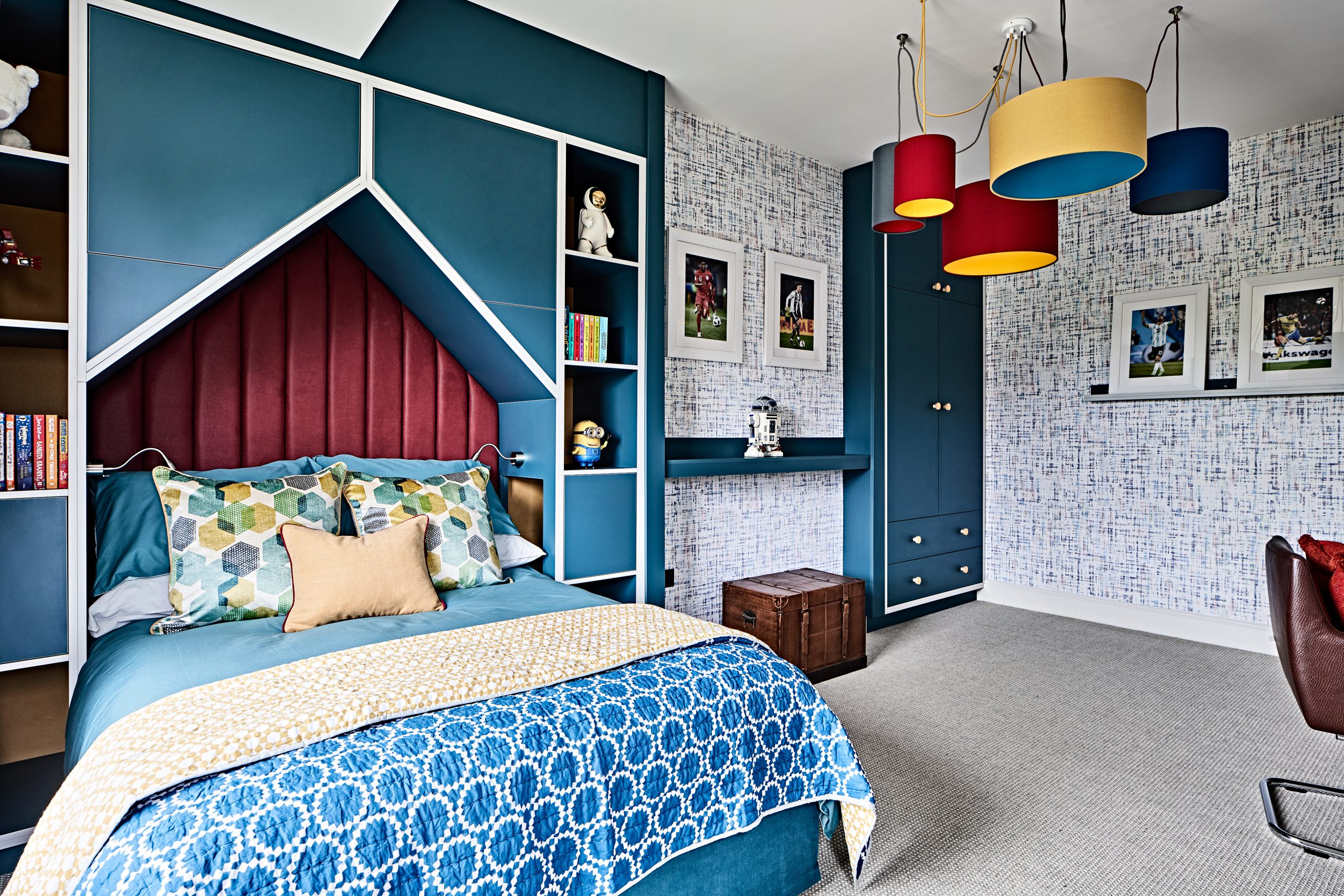 Bespoke joinery creates a cosy bed alcove and storage for our young client's toy collection. Recessed reading niches allow him to store his essentials like storybooks and a glass of water.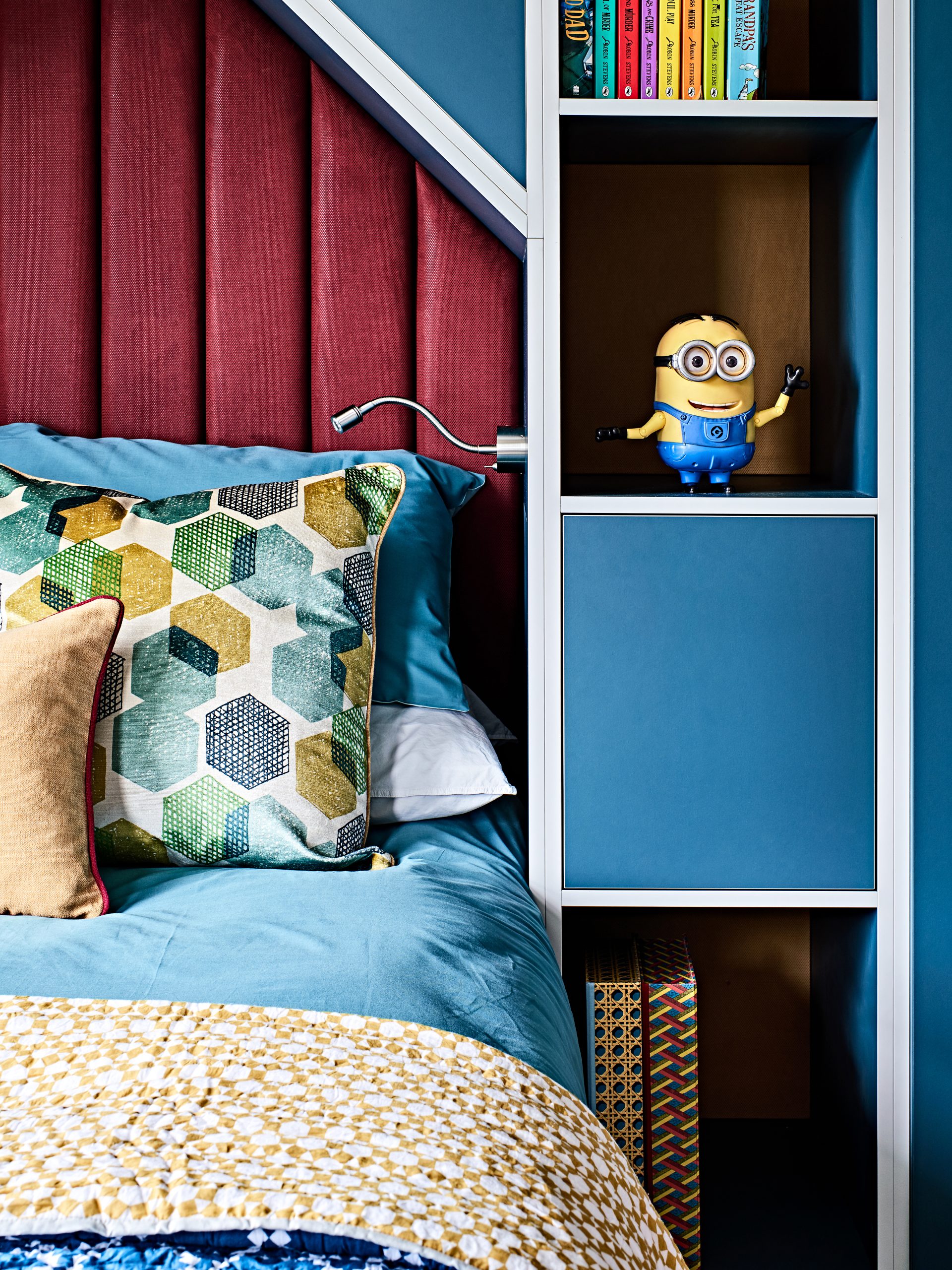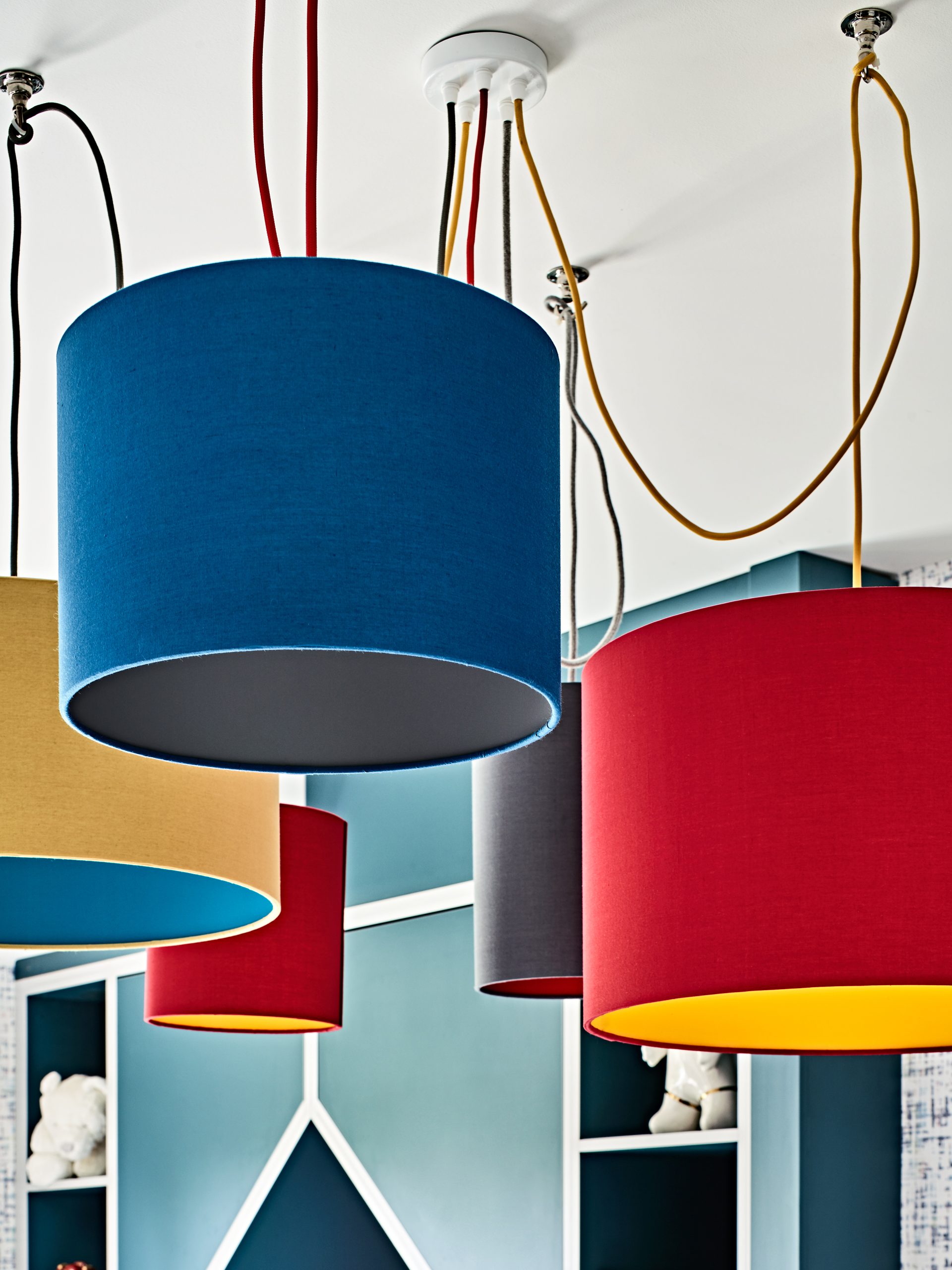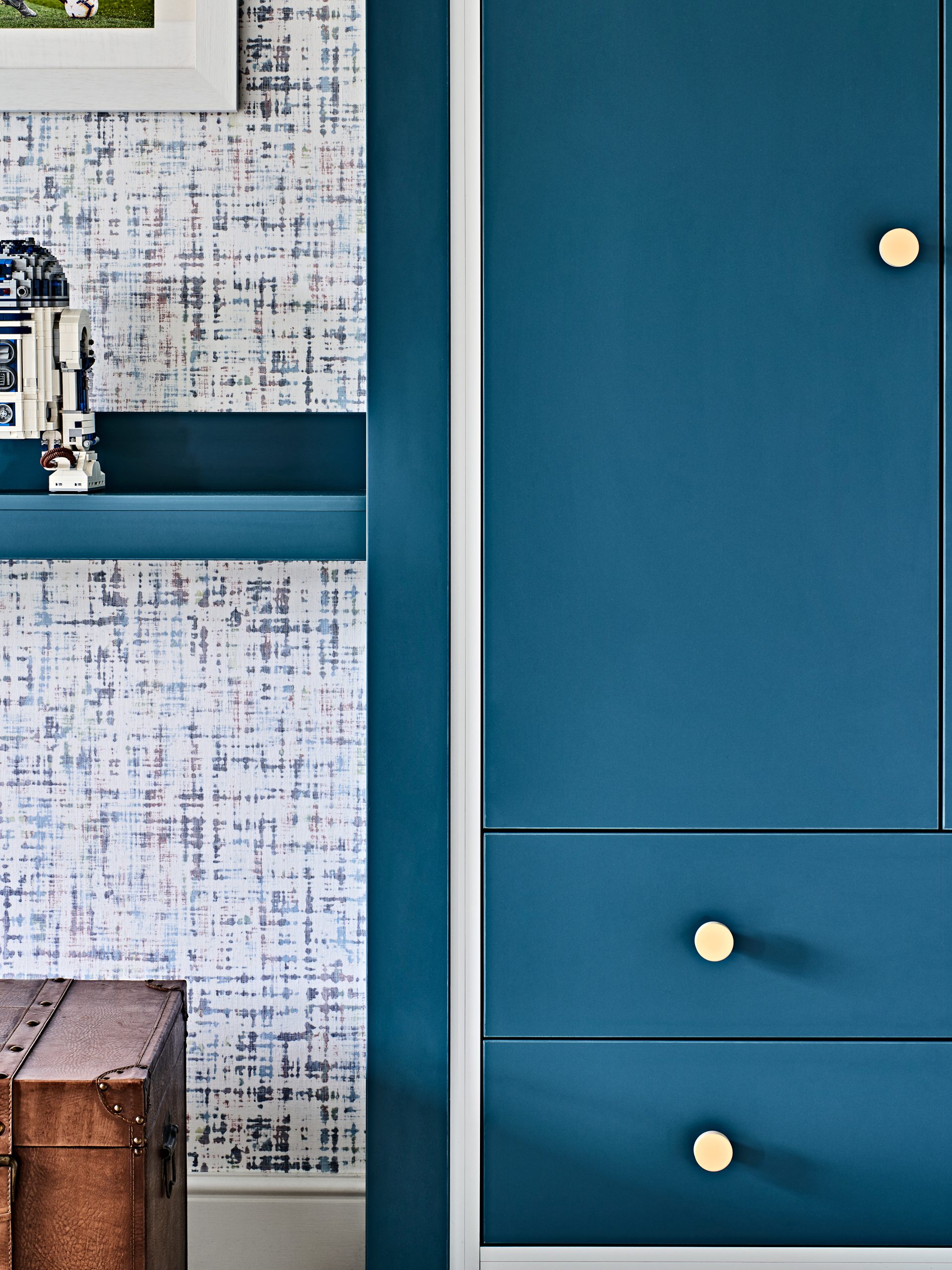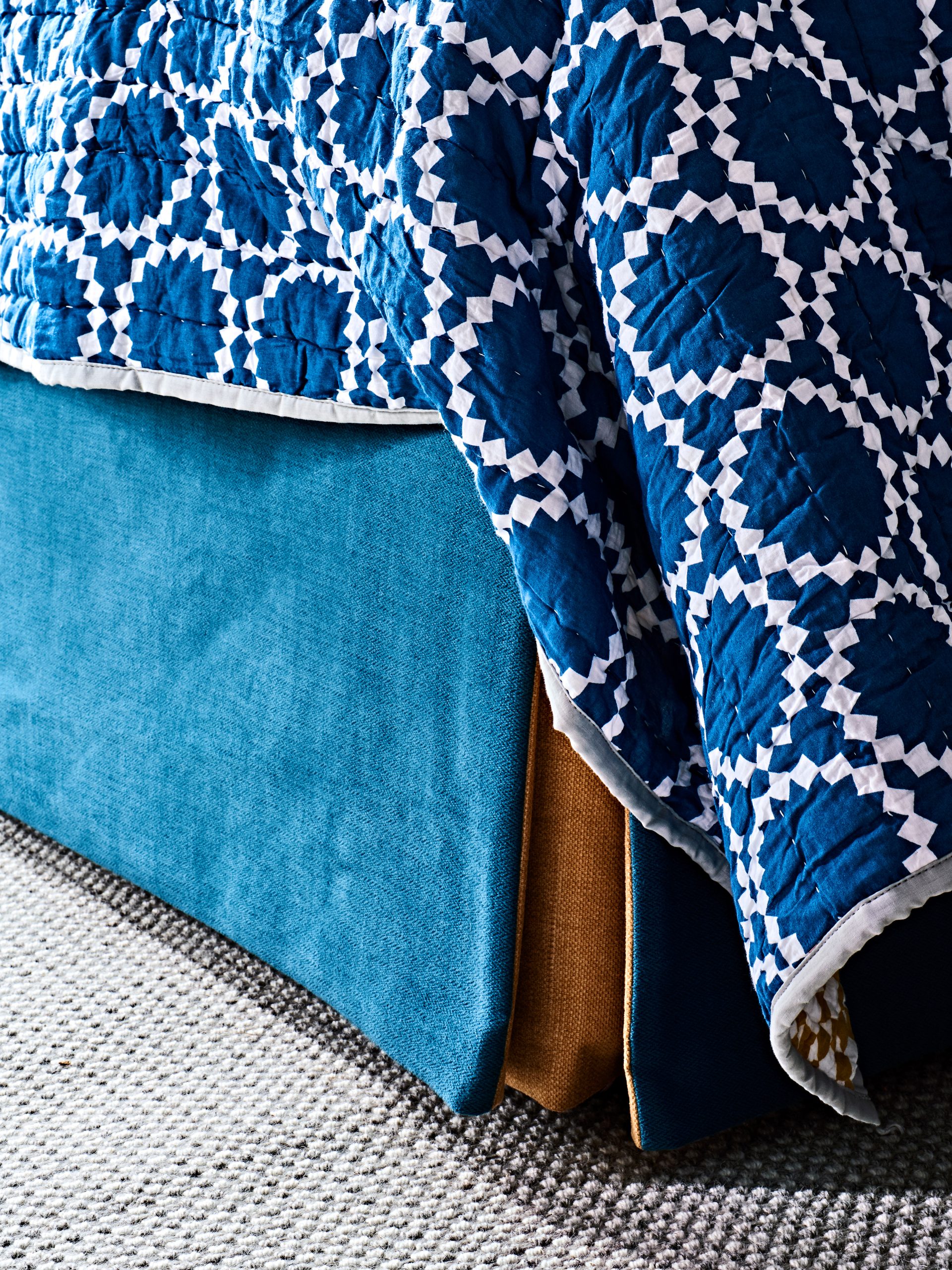 When we design children's bedrooms we always work to at least a 5-7 year life span. However electrics, storage and lighting are designed to last much longer with just the decor and loose furnishings to be adapted to suit their next stage. It's this planning and detailing our design studio excels in, creating homes for our clients to effortlessly live their lives in and in future years as their families and lives evolve.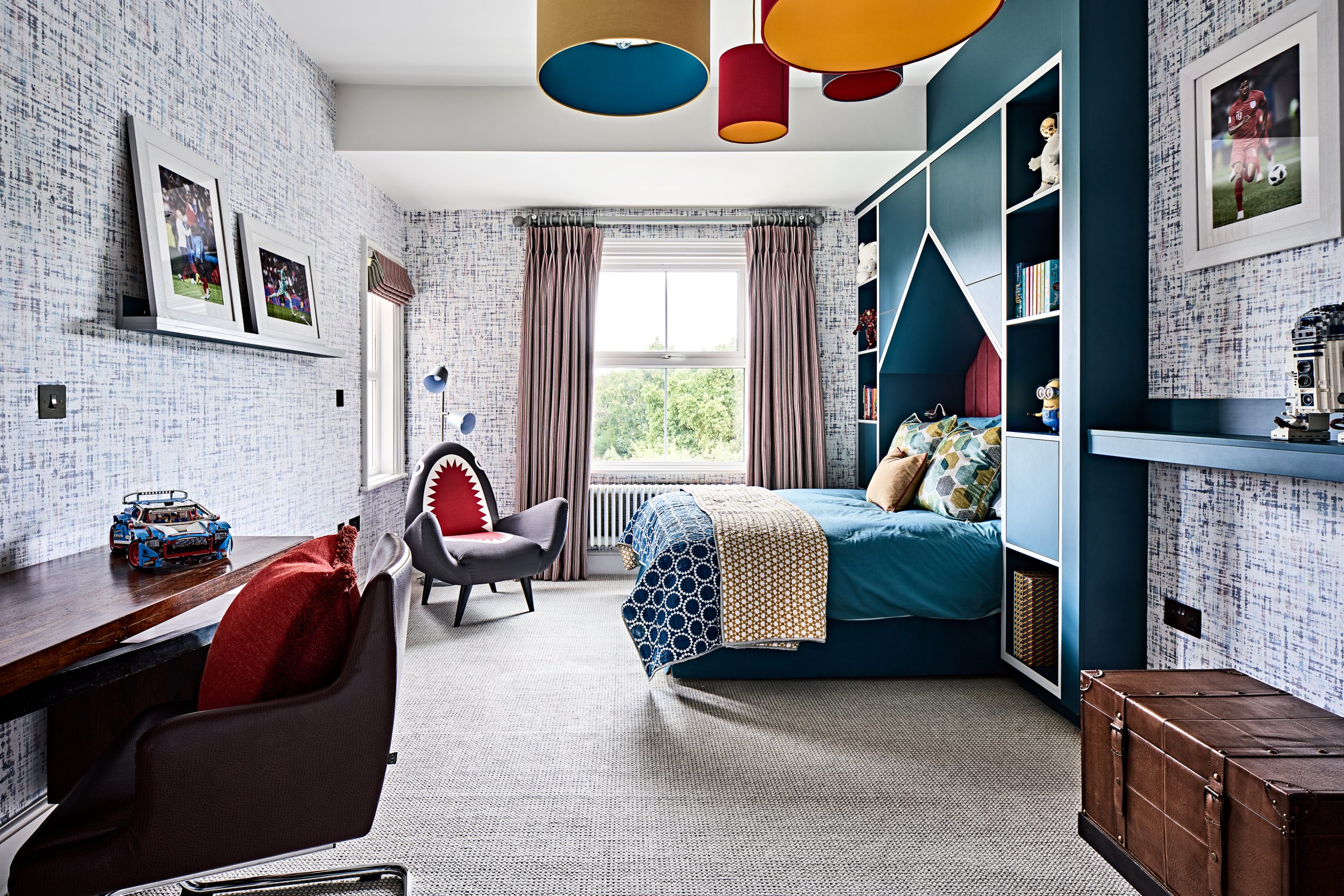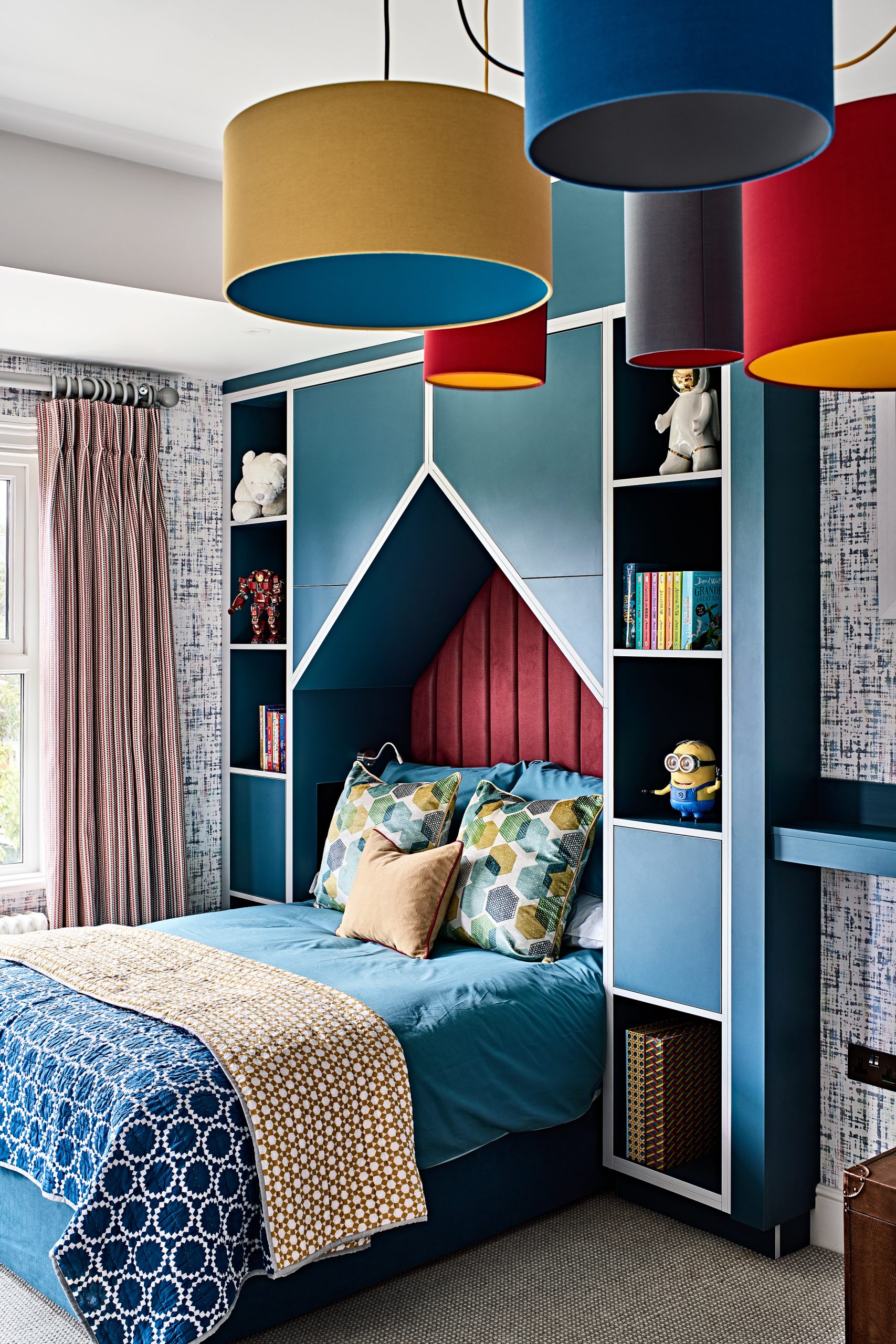 "
These clients were a dream, allowing us to create colorful havens for their children. Practicality was still a main priority. We worked hard to create bespoke joinery which will last.
Simon, Interior Architect
The last area of their home for us to design was their Kitchen, Dining and Utility rooms. Knowing how important the kitchen was, especially as our client is a personal trainer and health nutritionist. We wanted to create a space that was functional for her young family needs whilst stylish for her business needs, uploading media content for her nutritionist videos from this new space.
Practicality was an important factor so we replaced worn oak floorboards and cracked kitchen tiles with a new porcelain floor throughout, resembembling traditional limestone tiles but with the durability of porcelain. The dining room walls were covered in a practical vinyl wallcovering which resembled hessian, adding a soft texture to the entire space.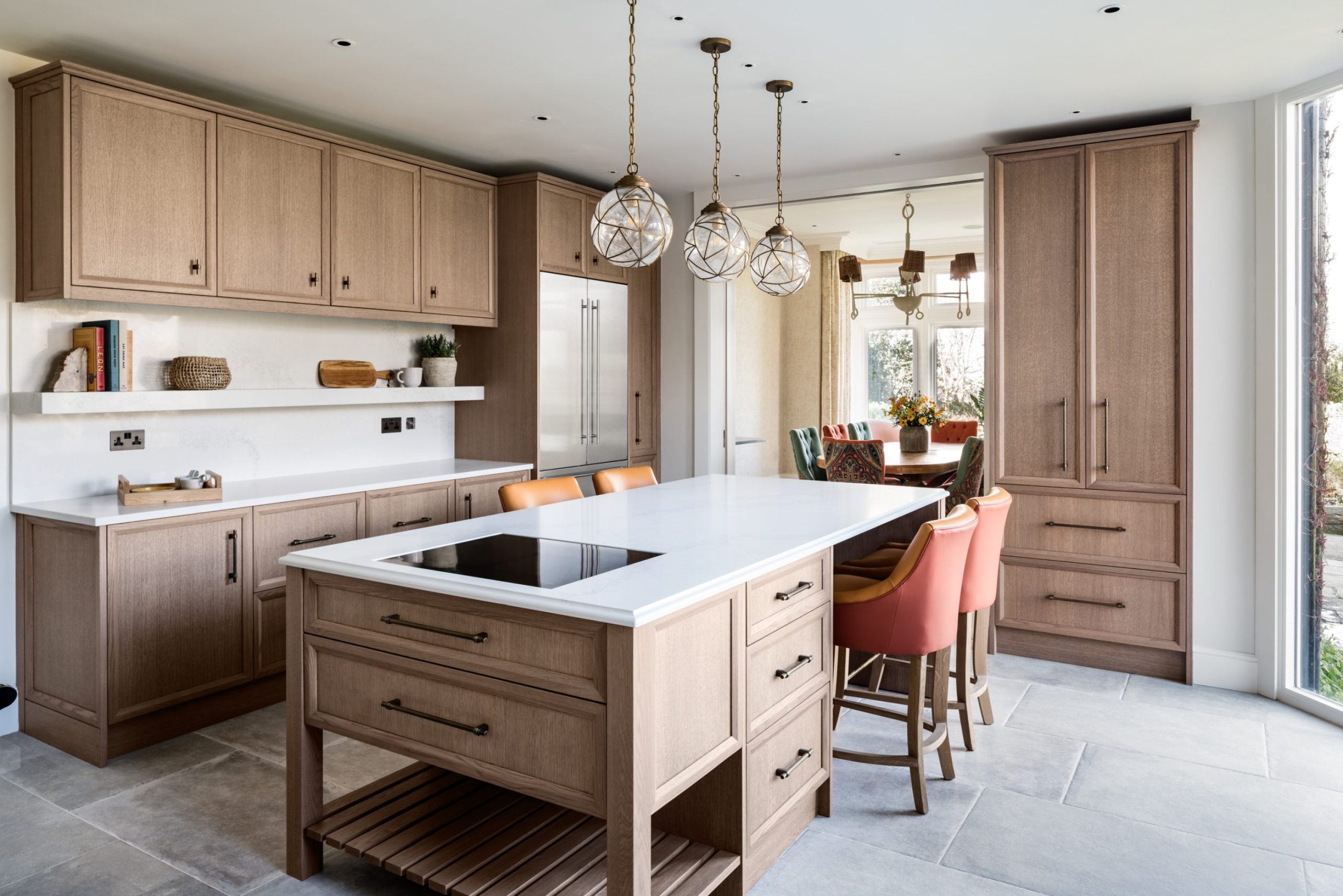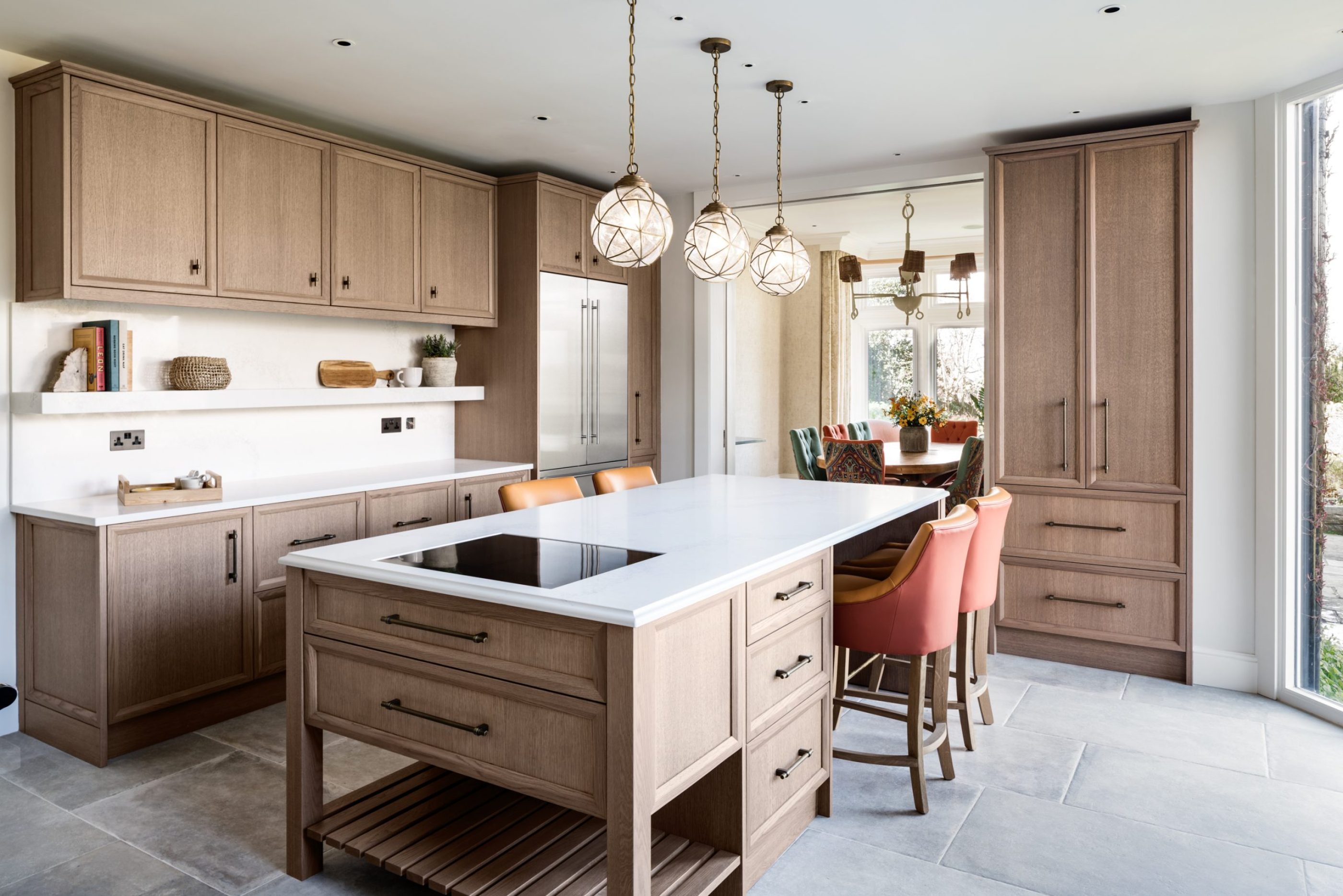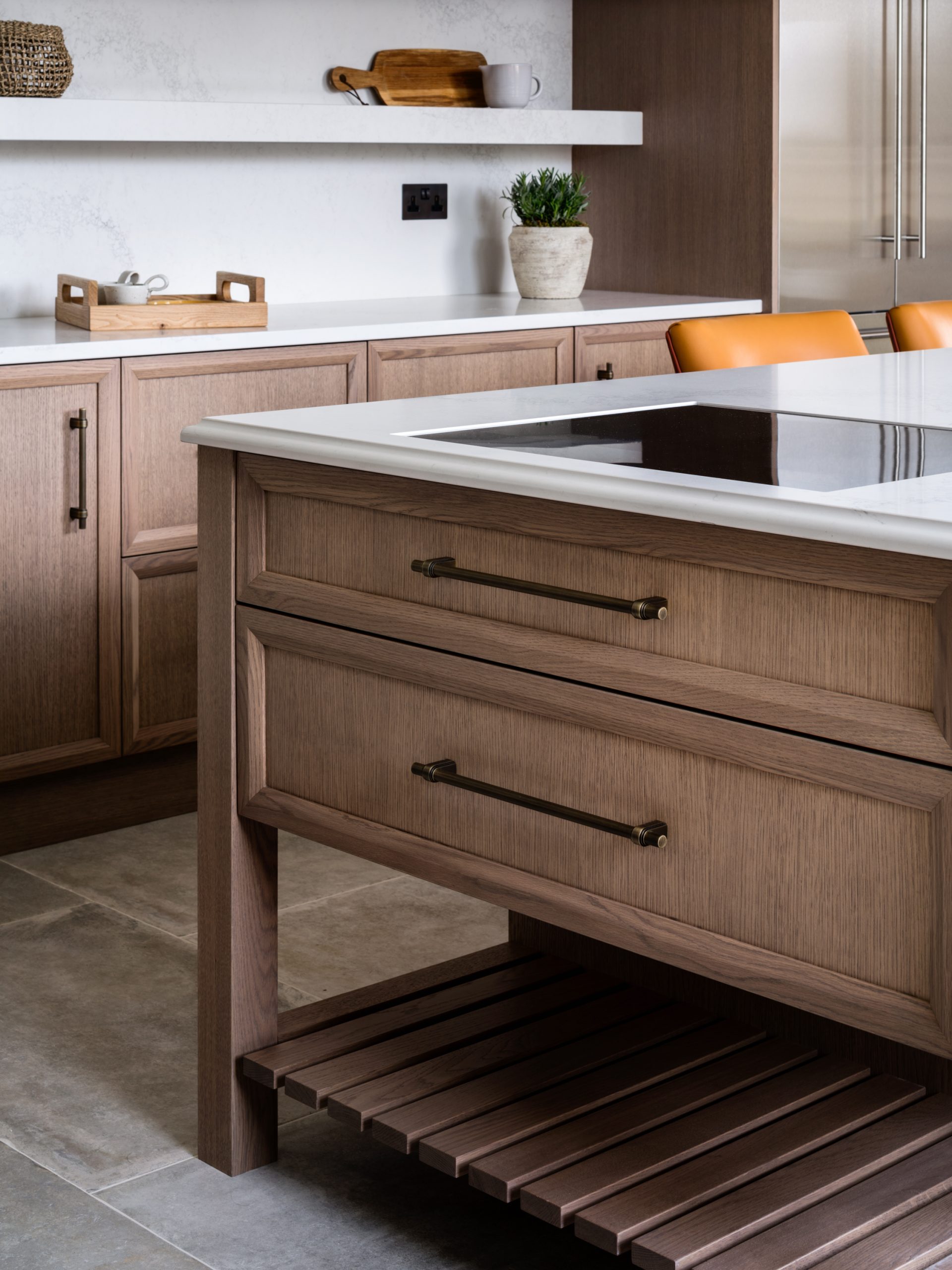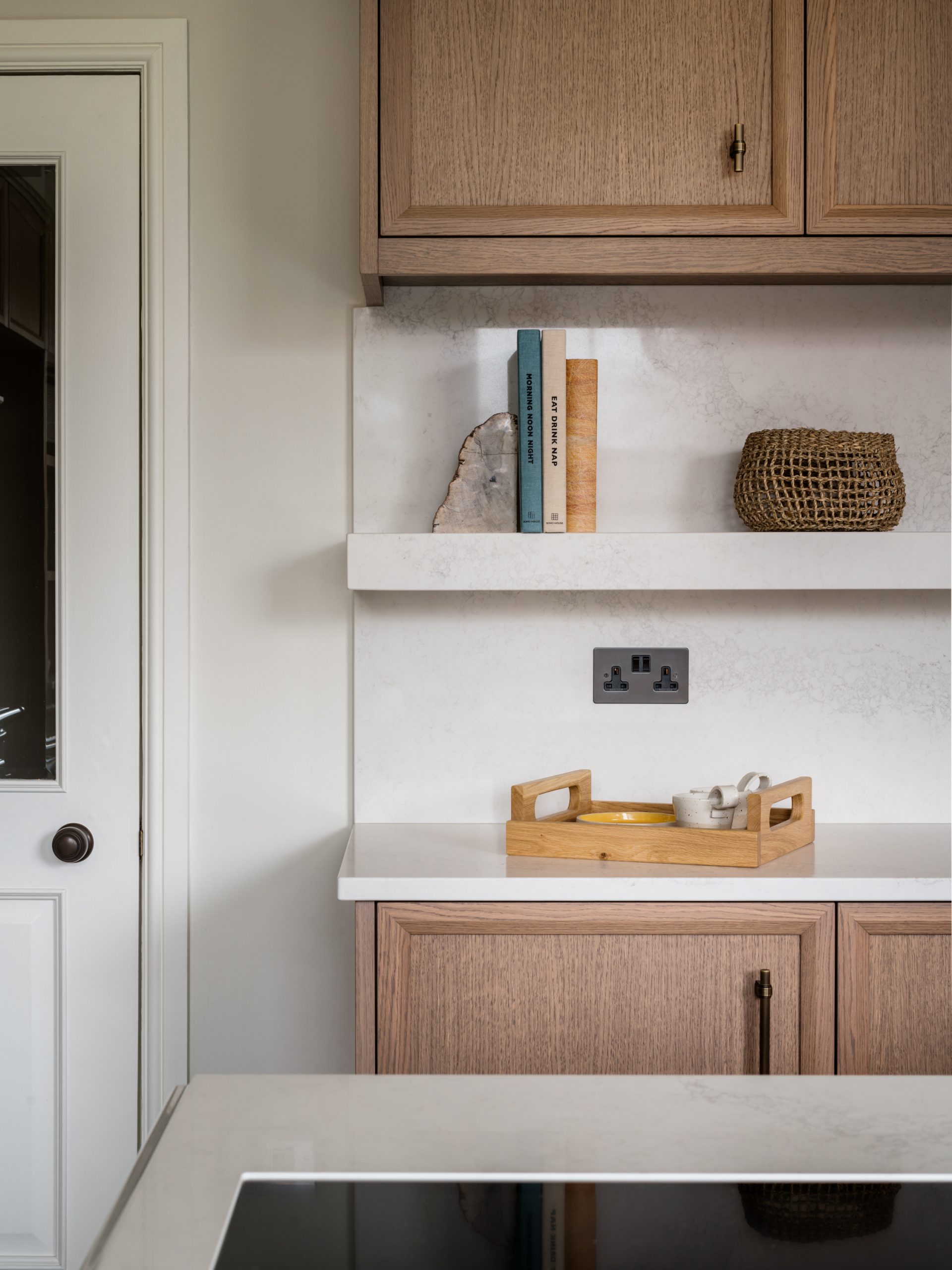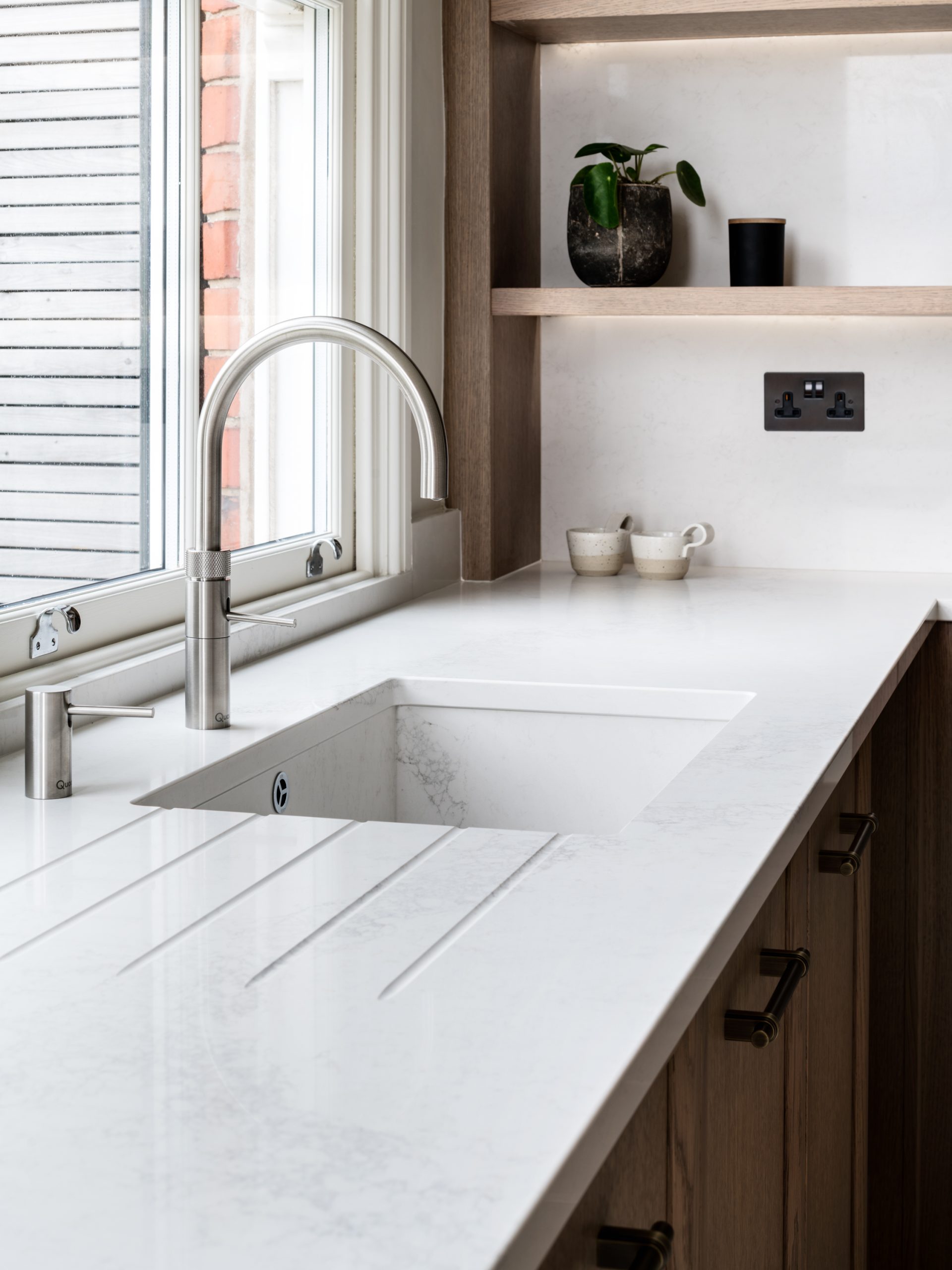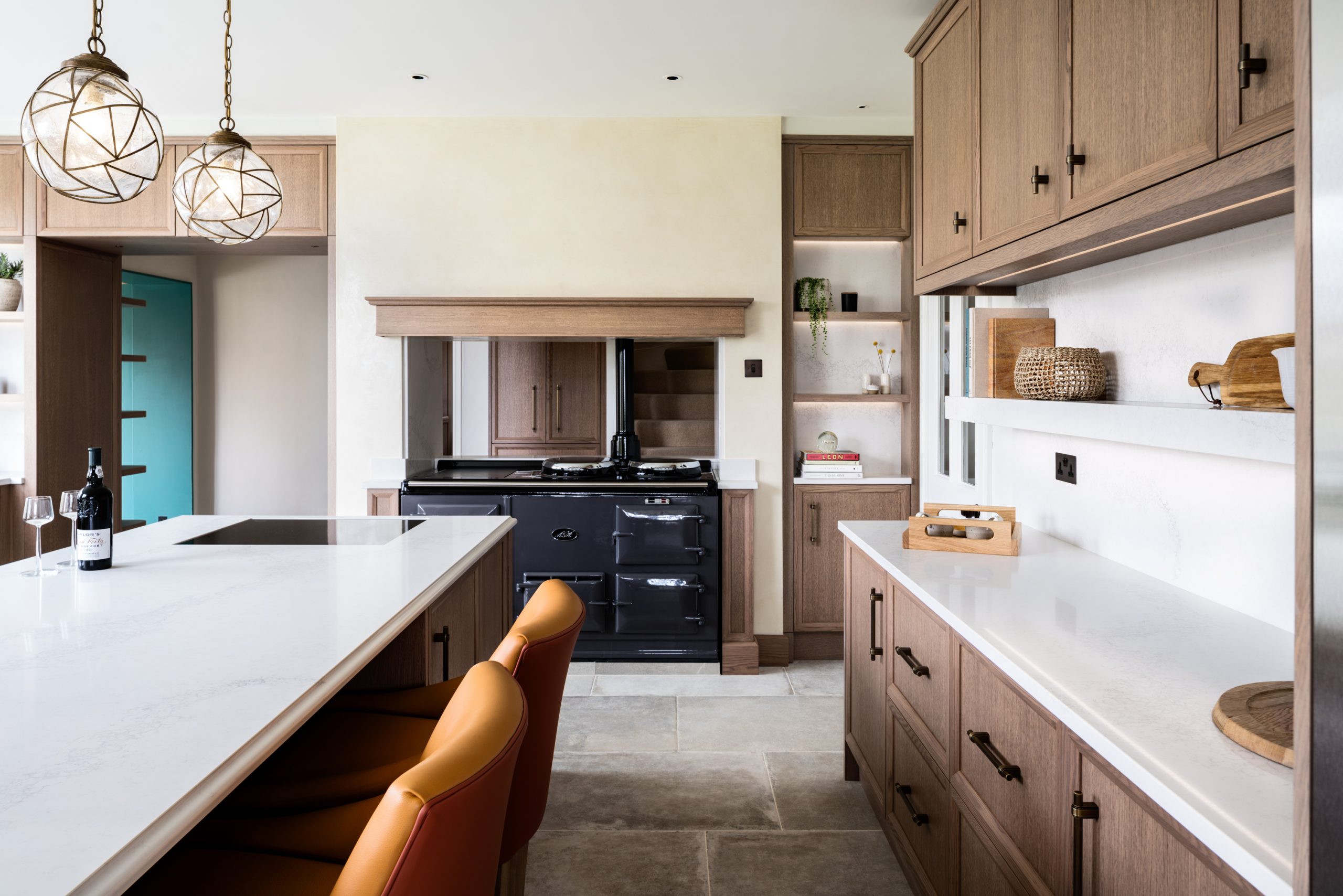 We designed bespoke cabinetry in the kitchen, dining and utility in warm oak timber with white quartz worktops.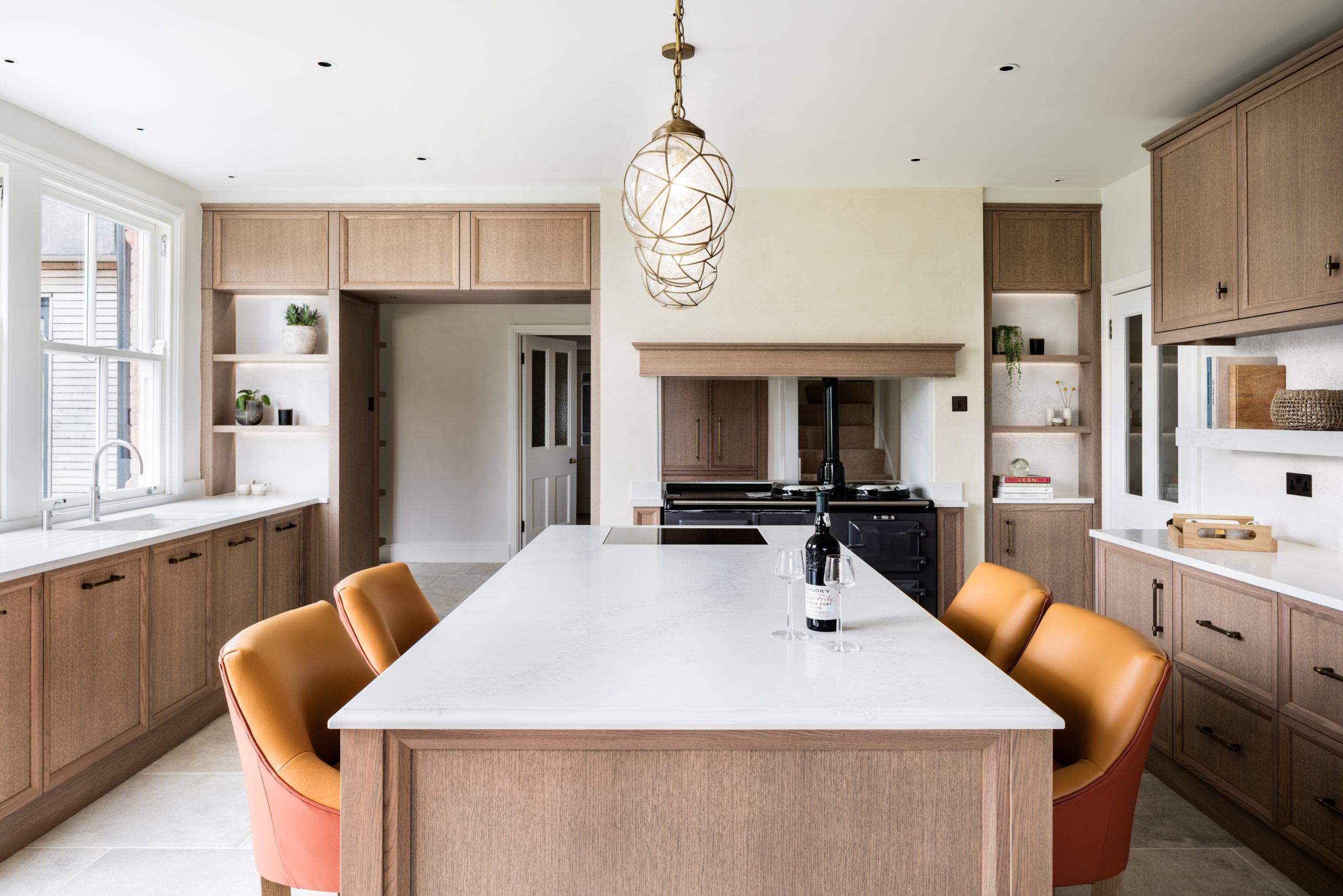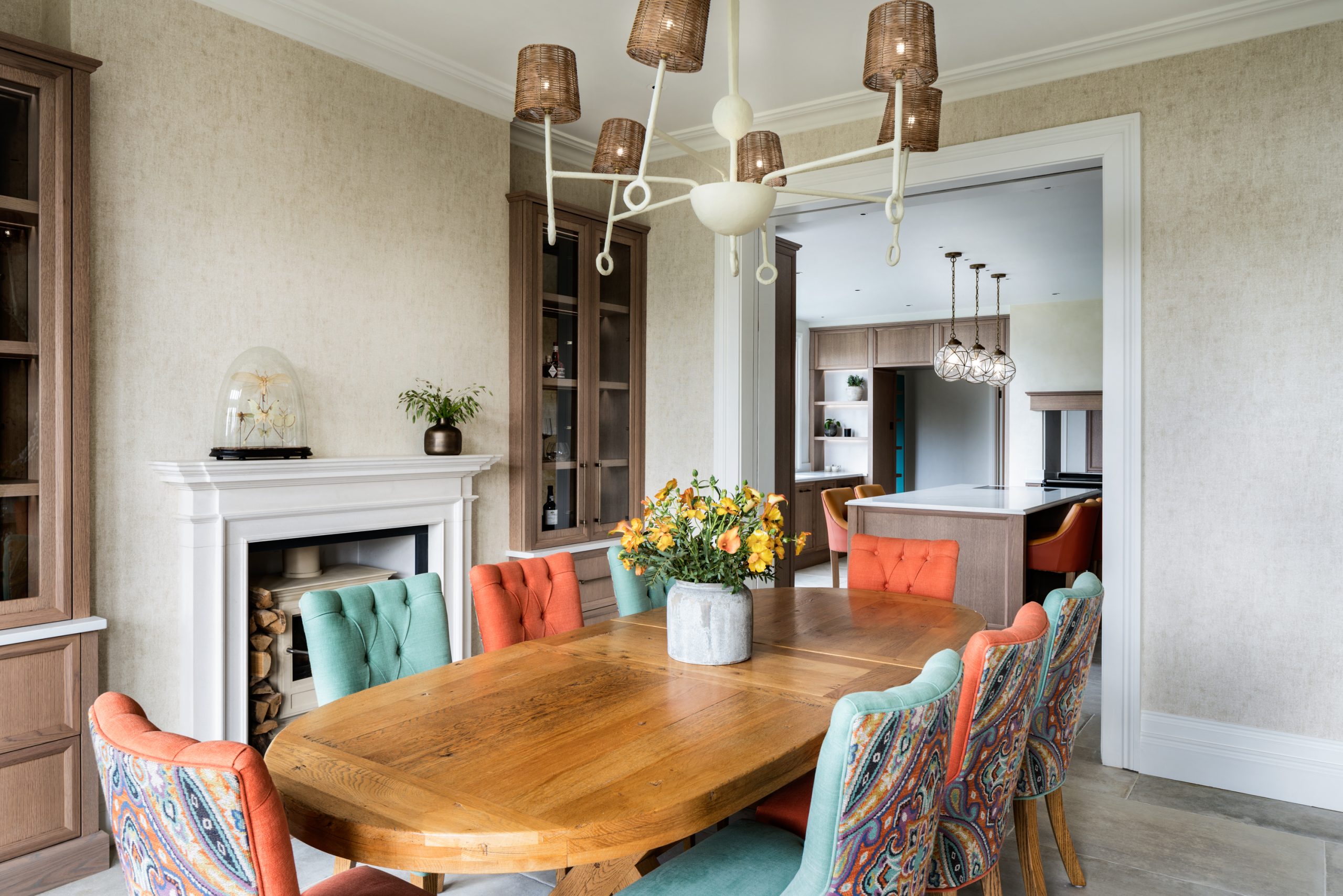 We kept to a natural material palette with pops of color, bringing in our clients personality and love of color and pattern whilst being sympathetic to the house.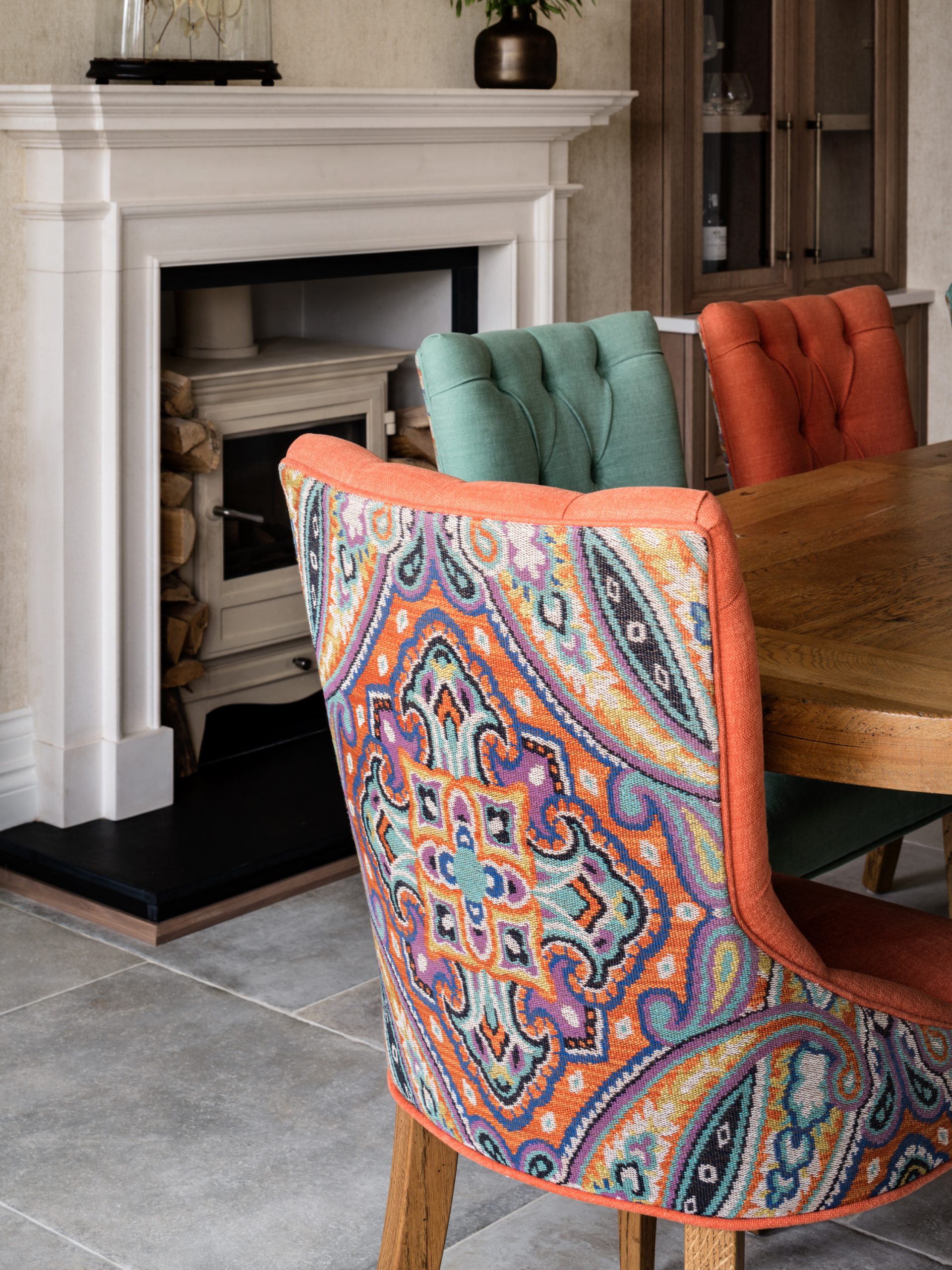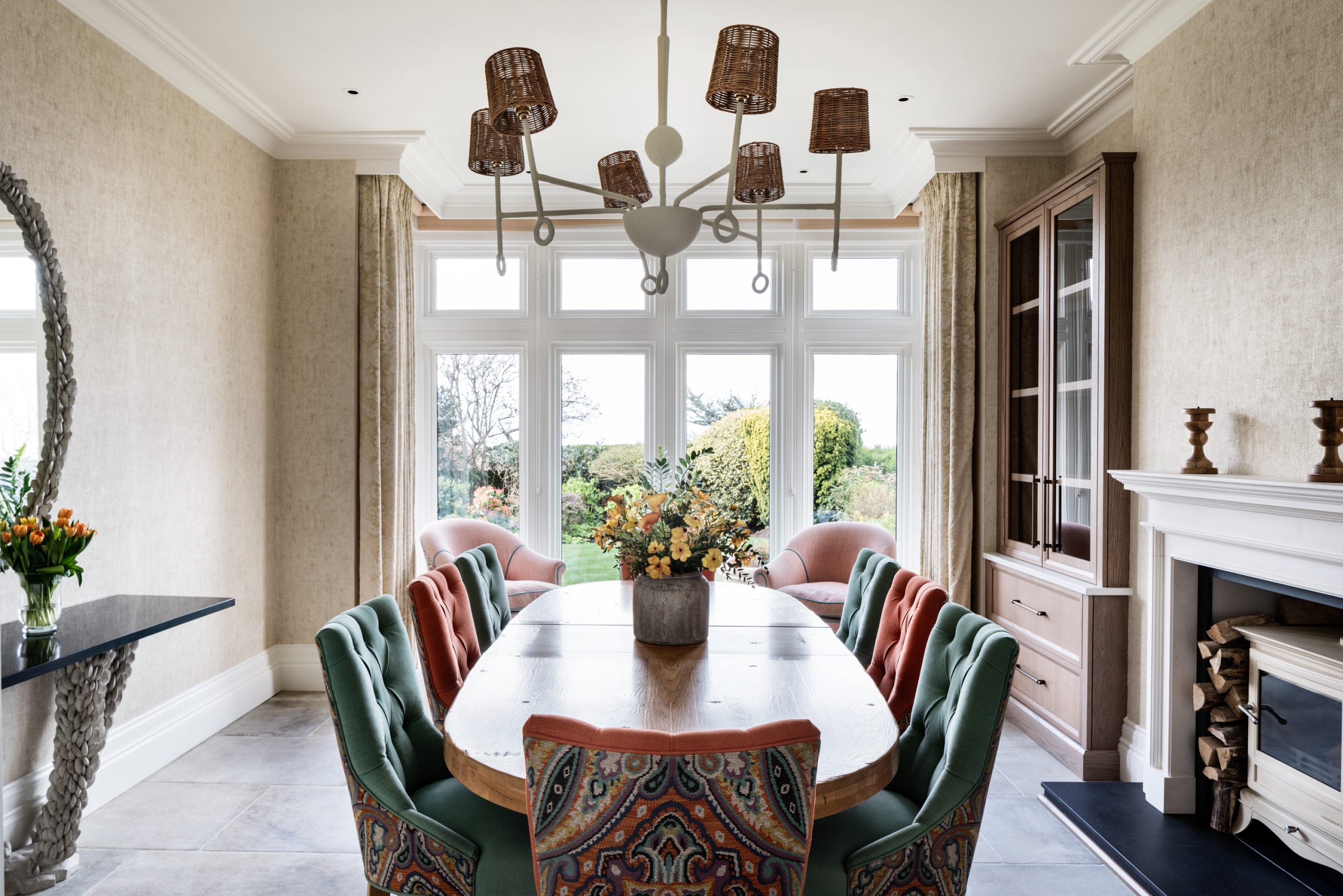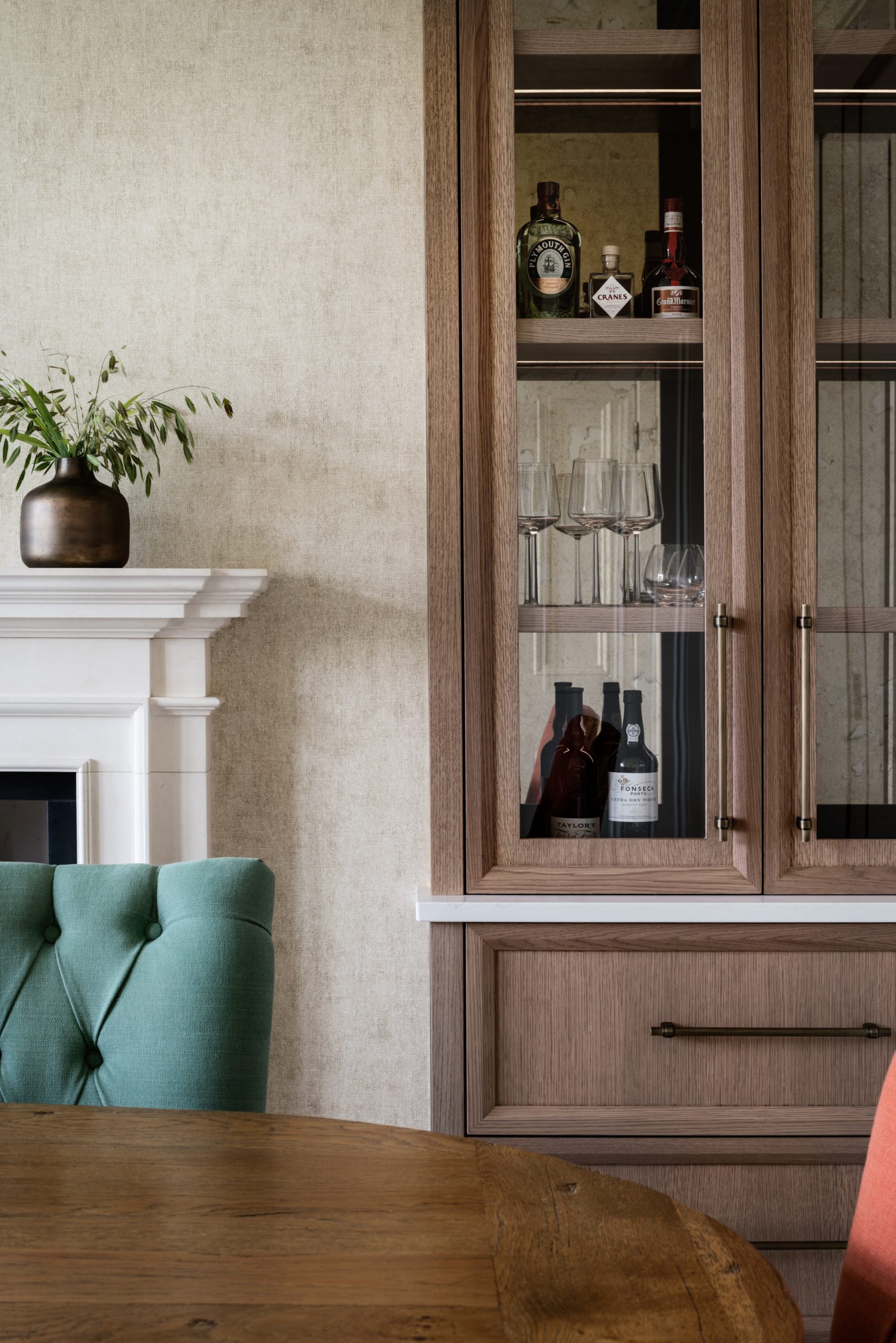 Integral lighting within the joinery added a soft ambient light for evening use, with the dining room cabinetry acting as a useful bar space.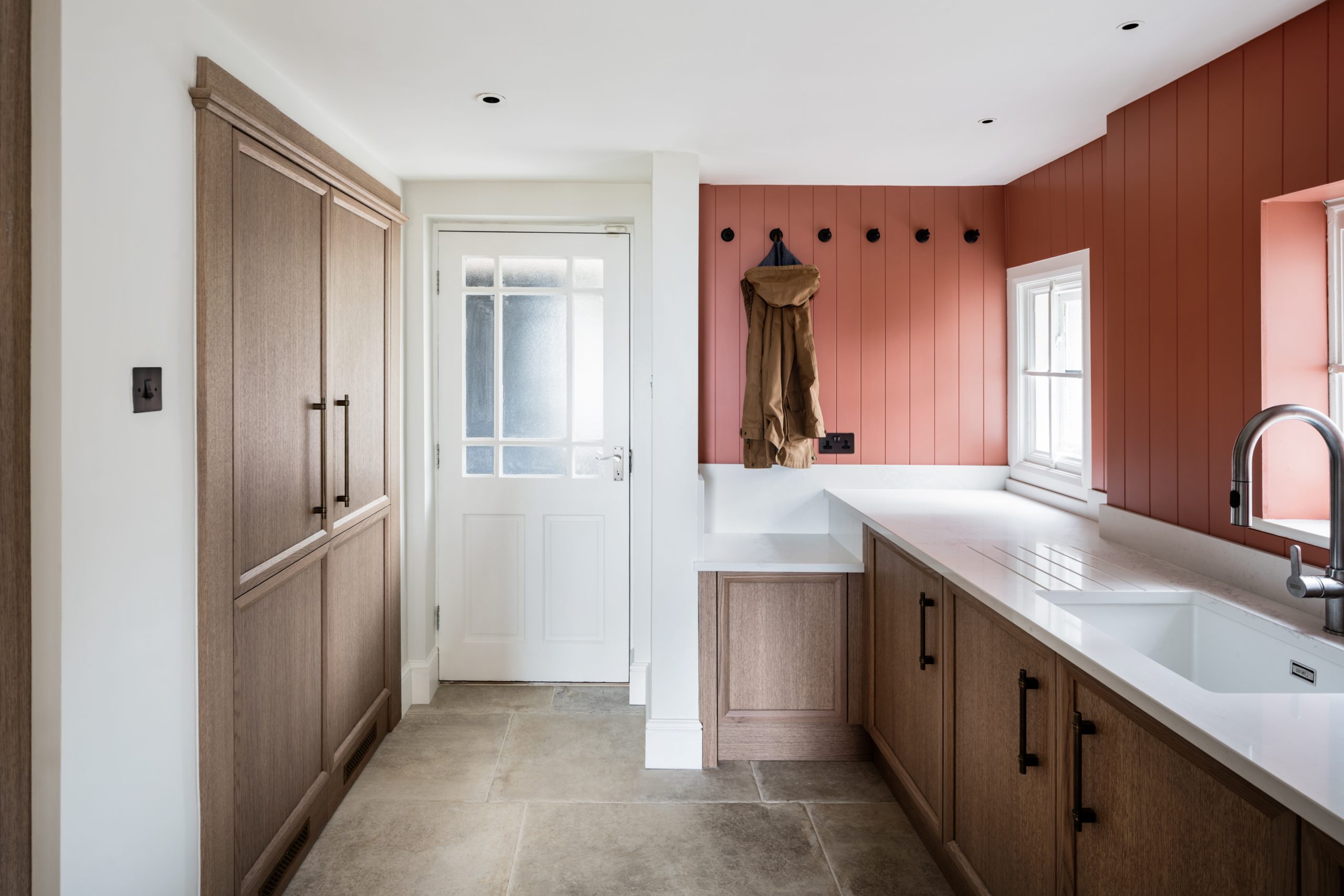 British designed lighting and British made furniture pieces were added in, with a warm colour palette of terracotta throughout to bring a cohesive feel to the three rooms.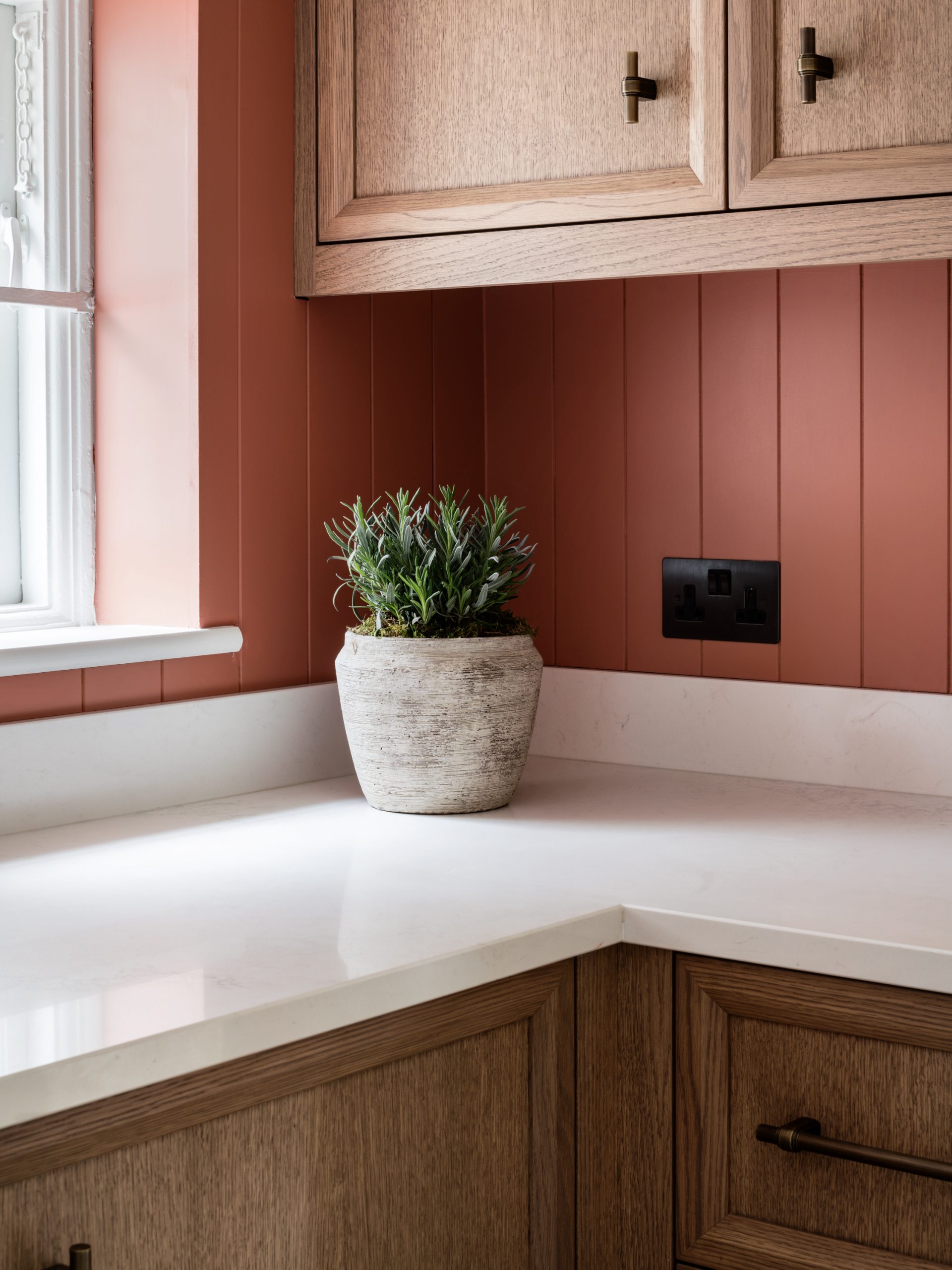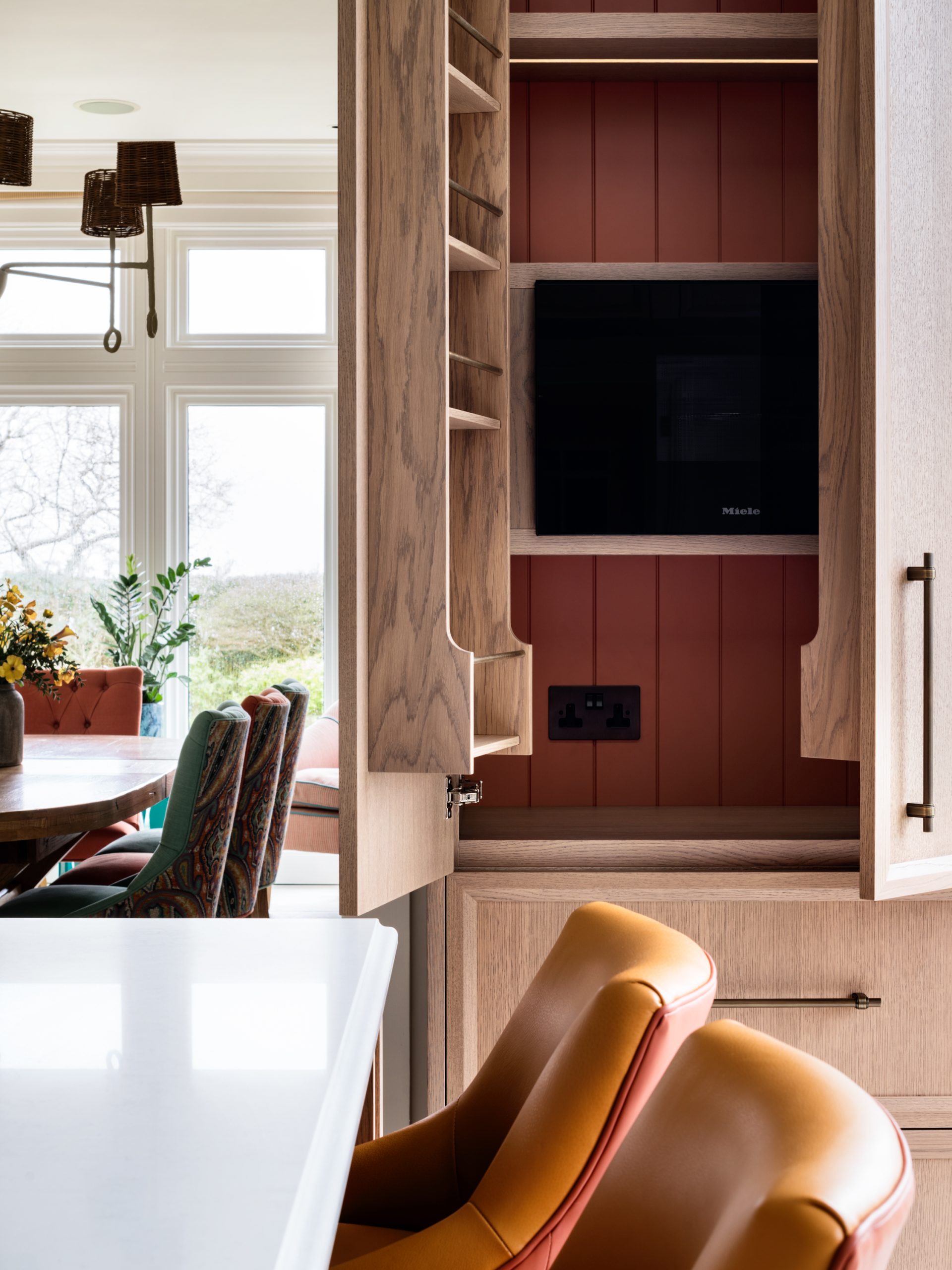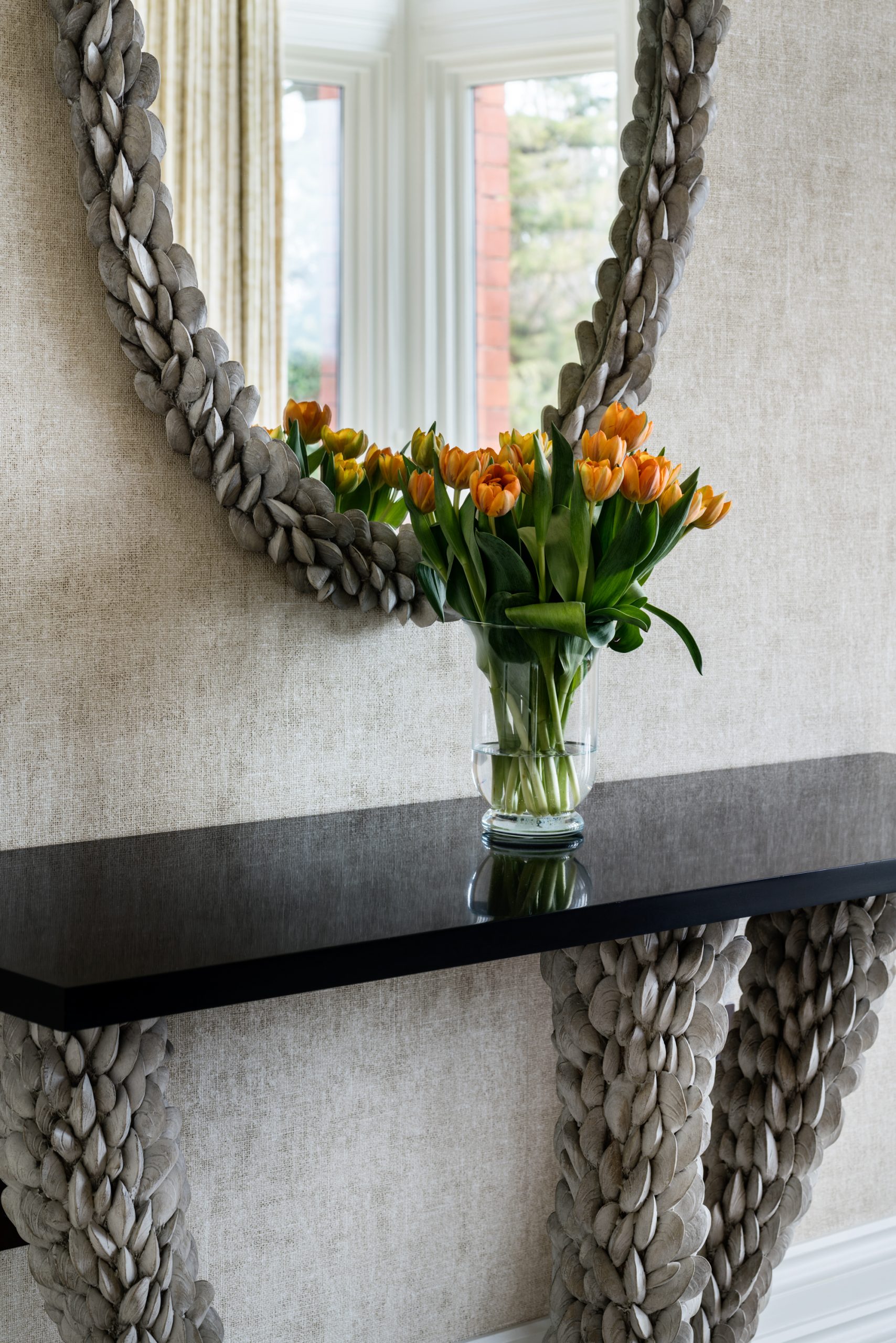 "
Exceptional! We love working with Lewis Knox. They're brilliant at what they do, care passionately about exceeding all our (very high!) expectations… They've helped us make our house a very special place to live
Emma & Andy, Home Owners