From House to Home: Materials for Relaxed Living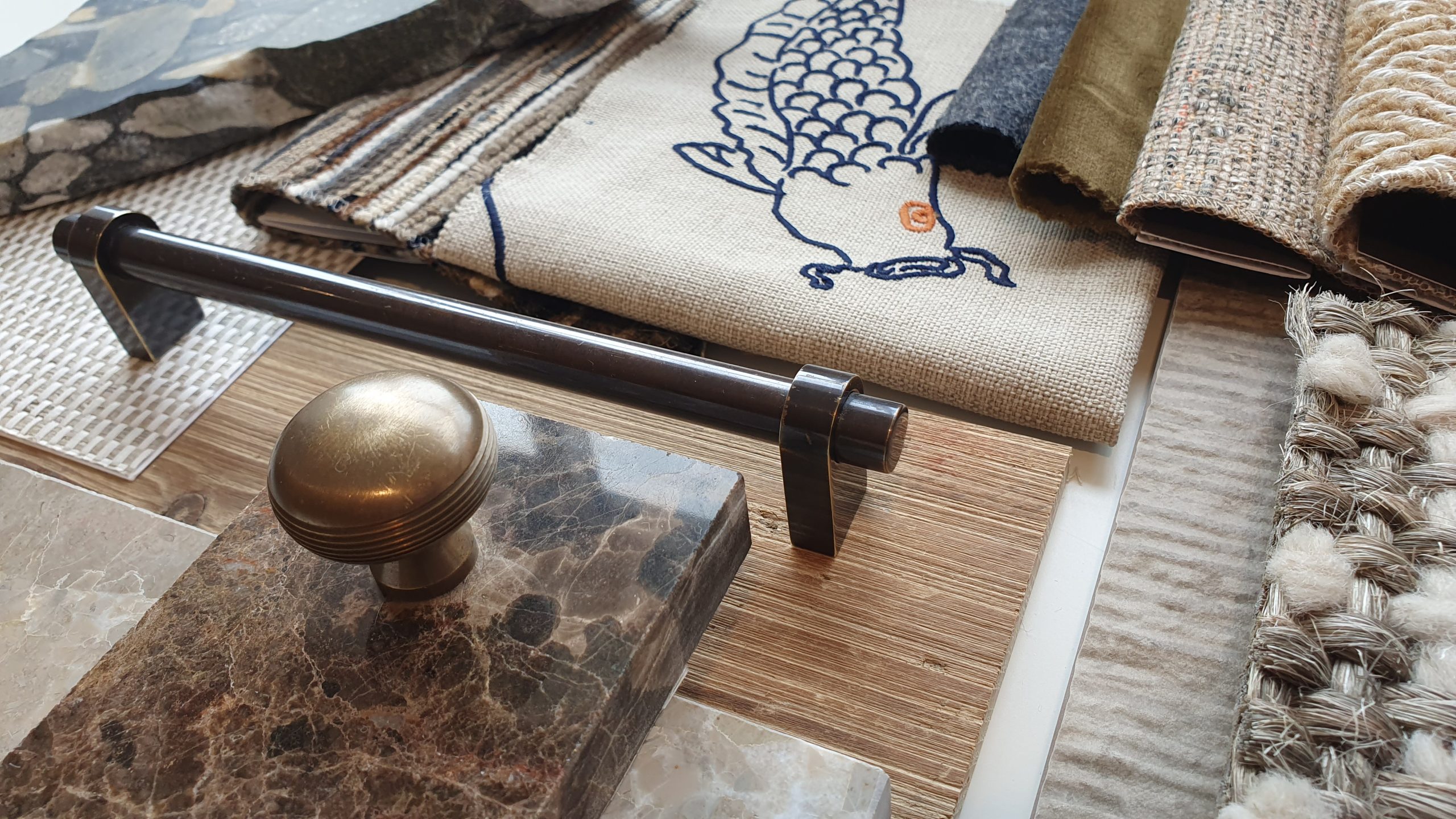 Often, aspirational interior design, high-end home magazines, and show home interiors boast a level of polish with an almost untouchable aesthetic. Granted, they may be impressive, opulent even, but that sense of look-but-don't-touch simply won't work for the rigours of real life. Families, friends, dogs, work, and entertaining all demand a level of comfort and practicality. Here at Lewis Knox, we love to create idyllic interiors designed to love and live in, not just look at. Without ever compromising on the wow factor, we aim to design comfortable and characterful homes to reflect our clients' personalities and fit their lifestyles.
One of the ways in which we can accomplish this is to introduce a variety of materials and resources to ensure every scheme is, while homely and welcoming, still anything but ordinary. This helps to bring a relaxed and tranquil feel to our interiors. Here, we'll share some advice and inspiration on creating this liveable, effortlessly stylish appearance.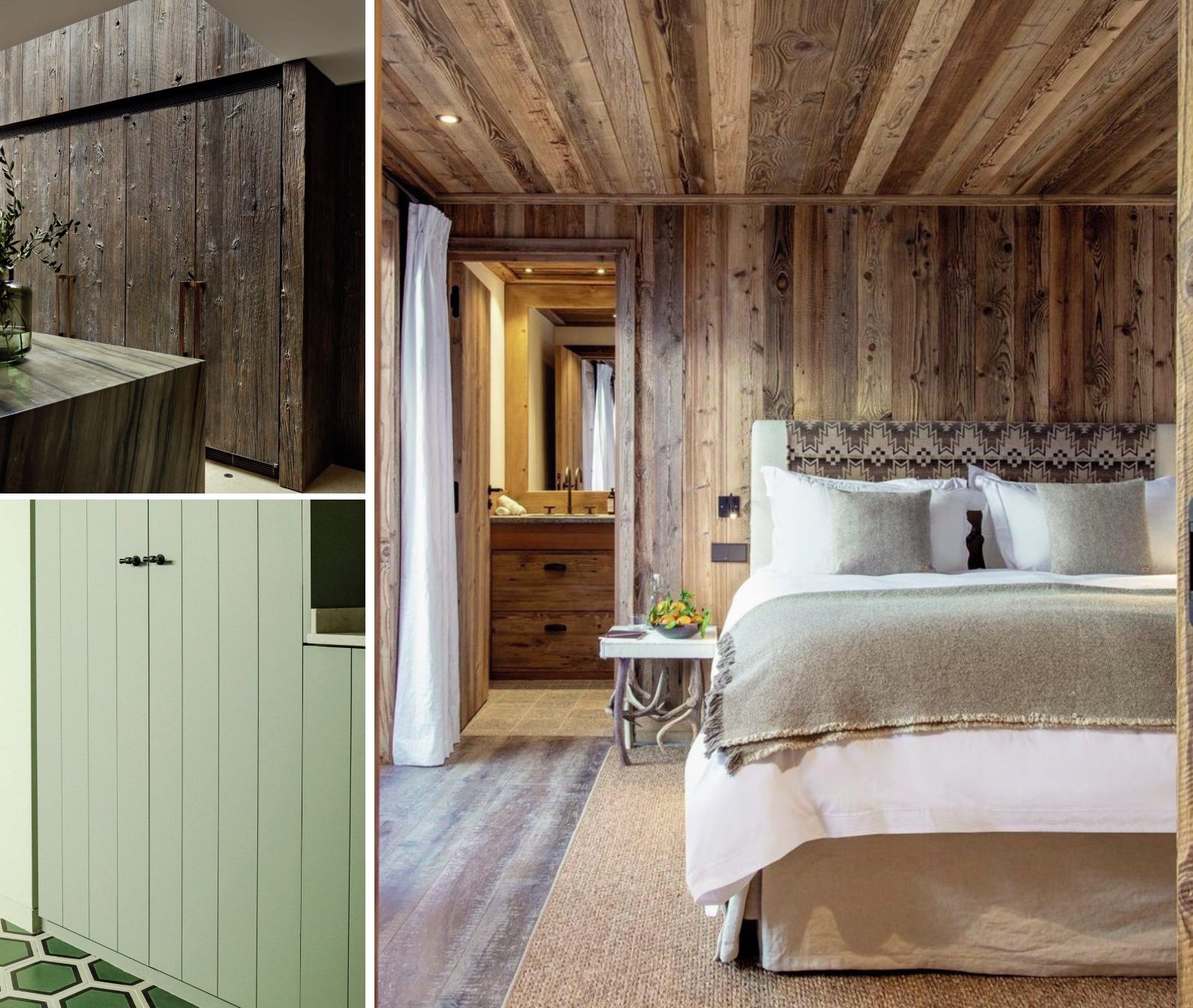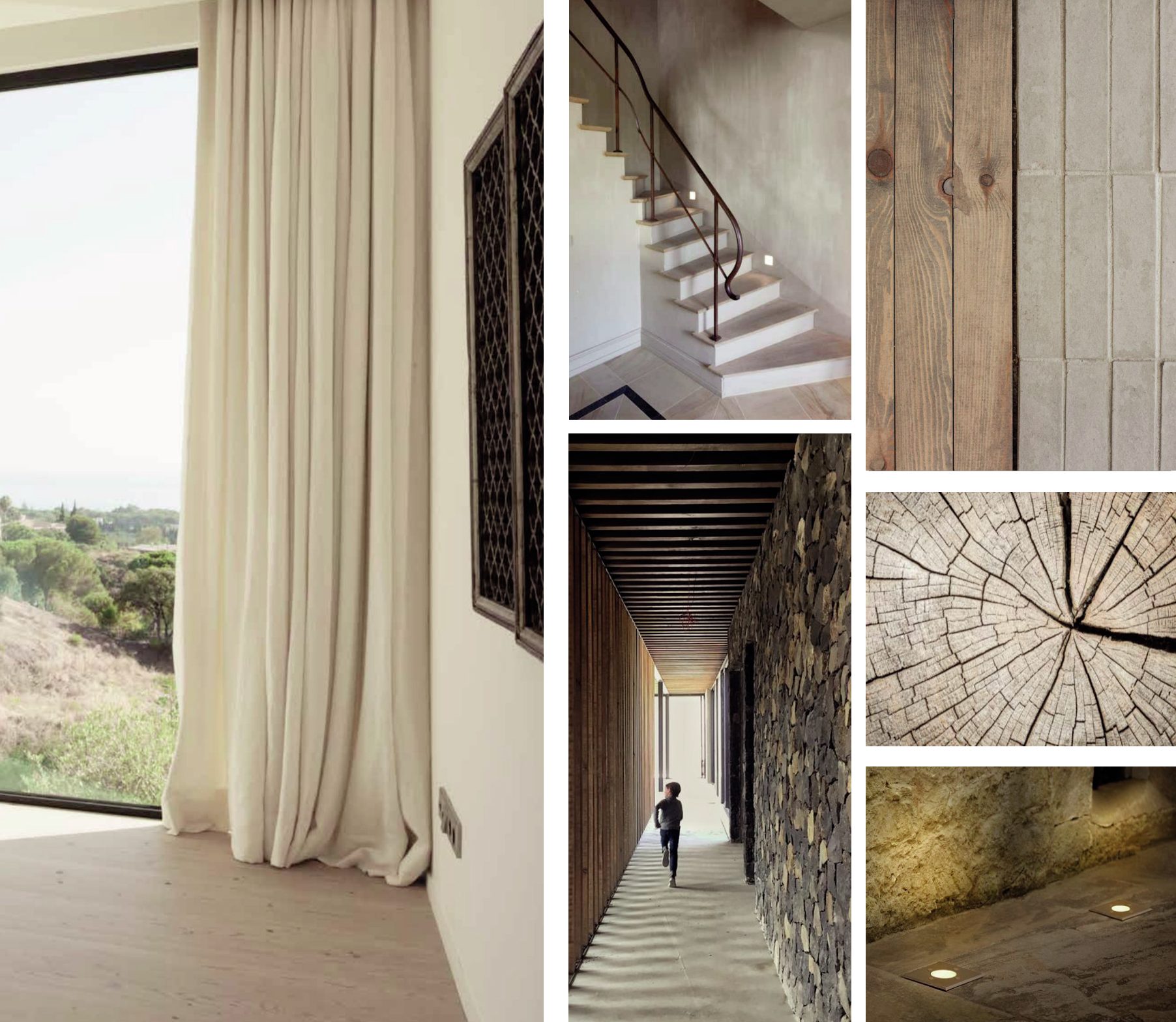 Nurture the Natural Materials
Timber is a perennial favourite in our interior design projects and will suit both period properties and contemporary schemes. Wooden flooring – whether that's an engineered timber floor, a traditional parquet or reclaimed solid oak flooring – will invariably add warmth and character. Wooden flooring brings a natural beauty all its own, yet it is also hardwearing, easy to clean and maintain, and can be accessorised and zoned with a vast rug (or several smaller ones).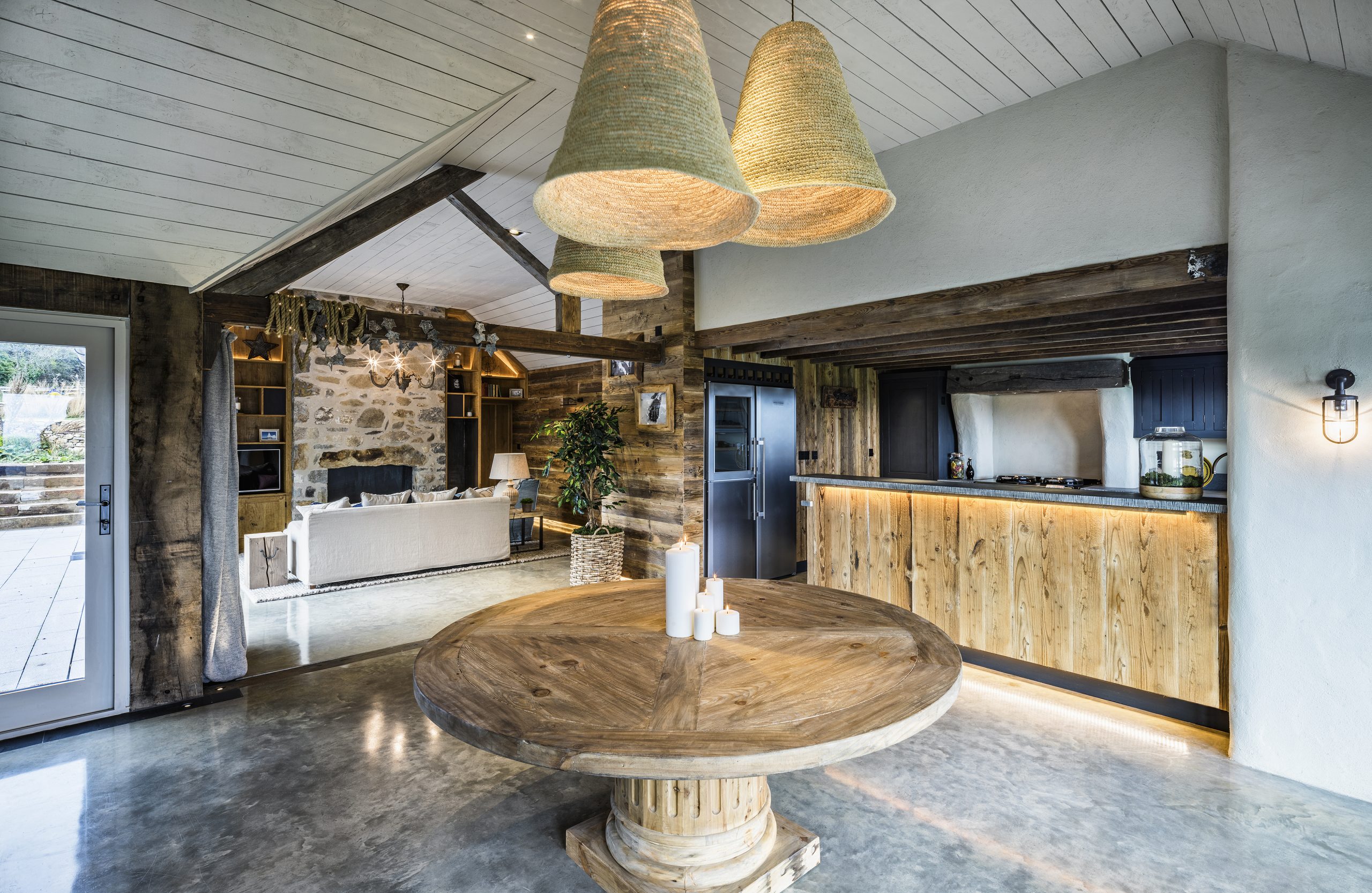 Wood can also work well as a feature wall cladding or striking panelling.
And let's not forget beautiful pieces of furniture – even sculptures or a wall art installation. And talking of wall art, an absolutely stunning preserved foliage piece can really bring a natural touch. Think palm leaves, honesty, pampas, and even hydrangea. Botanical displays and features are perhaps the easiest way to embrace nature in a scheme. Even the most modest cluster of carefully chosen plants can add calming energy to a space. Add a few statuesque, bold statement ferns, yuccas, or an entire shelf of leafy loveliness for impact.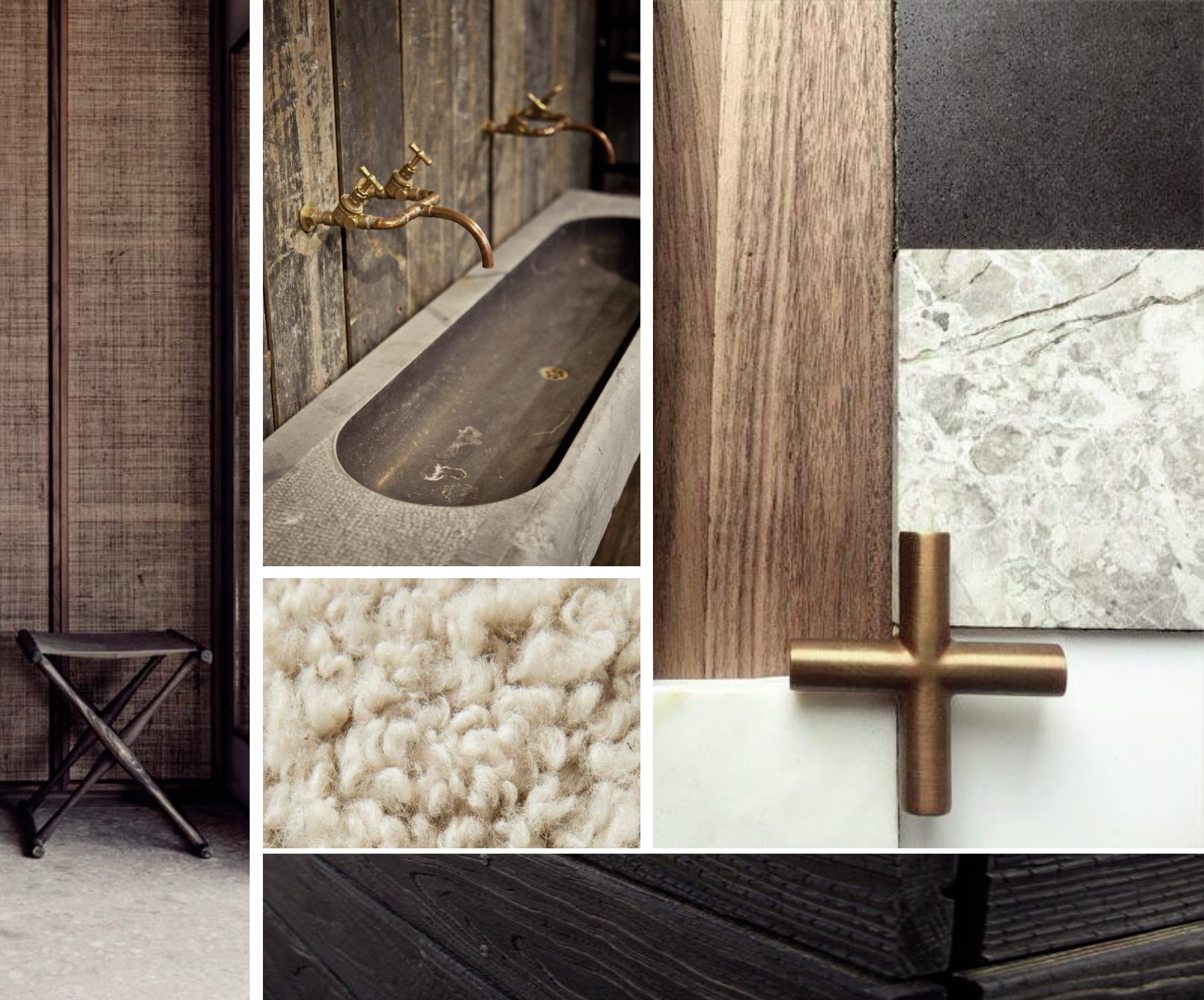 Touchable and Tactile Texture
Introducing textures brings a cosy feel to any space. Bouclé, wool, leather, velvet, or brushed cotton mixed together create alluring upholstery with real depth. Contrasting the fabrics and materials, instead of using uniform fabric throughout, introduces an inviting range of textures into the room.
Imagine a regal, leather Chesterfield sofa – a real heirloom piece – accessorised with a sumptuously-strokable faux-fur throw and several cosy woollen and bold velvet cushions. Or perhaps a magnificent, jewel-coloured velvet sofa with a somewhat surprising cable-knit throw and a delightful mix and match of cushions – think linen, velvet, tweed, and tapestry. The possibilities are pretty literally endless and, as a bonus, are easily changed up and down for seasonal schemes or when you simply yearn for something new. And remember, texture needn't be limited to the soft furnishings – though those are a wonderful way to add immediate impact and updates.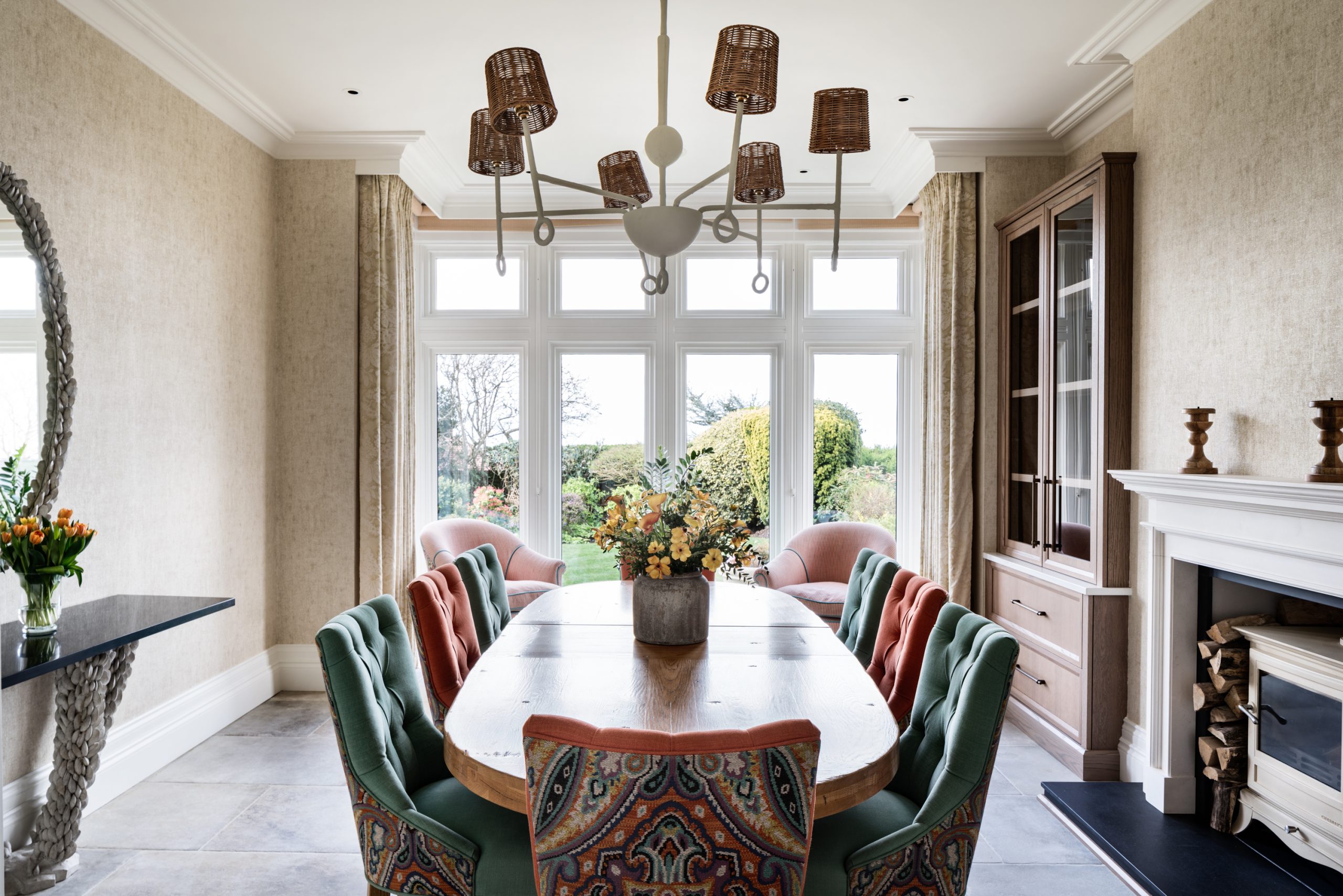 Pattern Versus Plain 
It's easy to believe the old-school thinking that relaxing schemes must be kept neutral. All too often, a scheme which is too neutral or predominantly white can feel sterile – and that's far from relaxing. There are more calming and, conversely, more vibrant ends of every colour scale. When we create a design for a client, we often start the scheme with a plain base of one significant item. Subsequently, we'll introduce a feature pattern complemented by an array of more diminutive patterns. These may contrast or mirror the bolder pattern but will always work with it. This affords the opportunity to build and develop an interior design scheme and create an individual, eclectic mix. Working like this ensures a scheme can be developed but is grounded and never chaotic. It provides a way to introduce each and every client's personal style into their rooms. 
Whatever our client's pattern preference – love, loathe or somewhere in between – we will find the perfect balance. That could be delicate and subtle patterns or something rather more out there. It ALL depends on our client and our brief.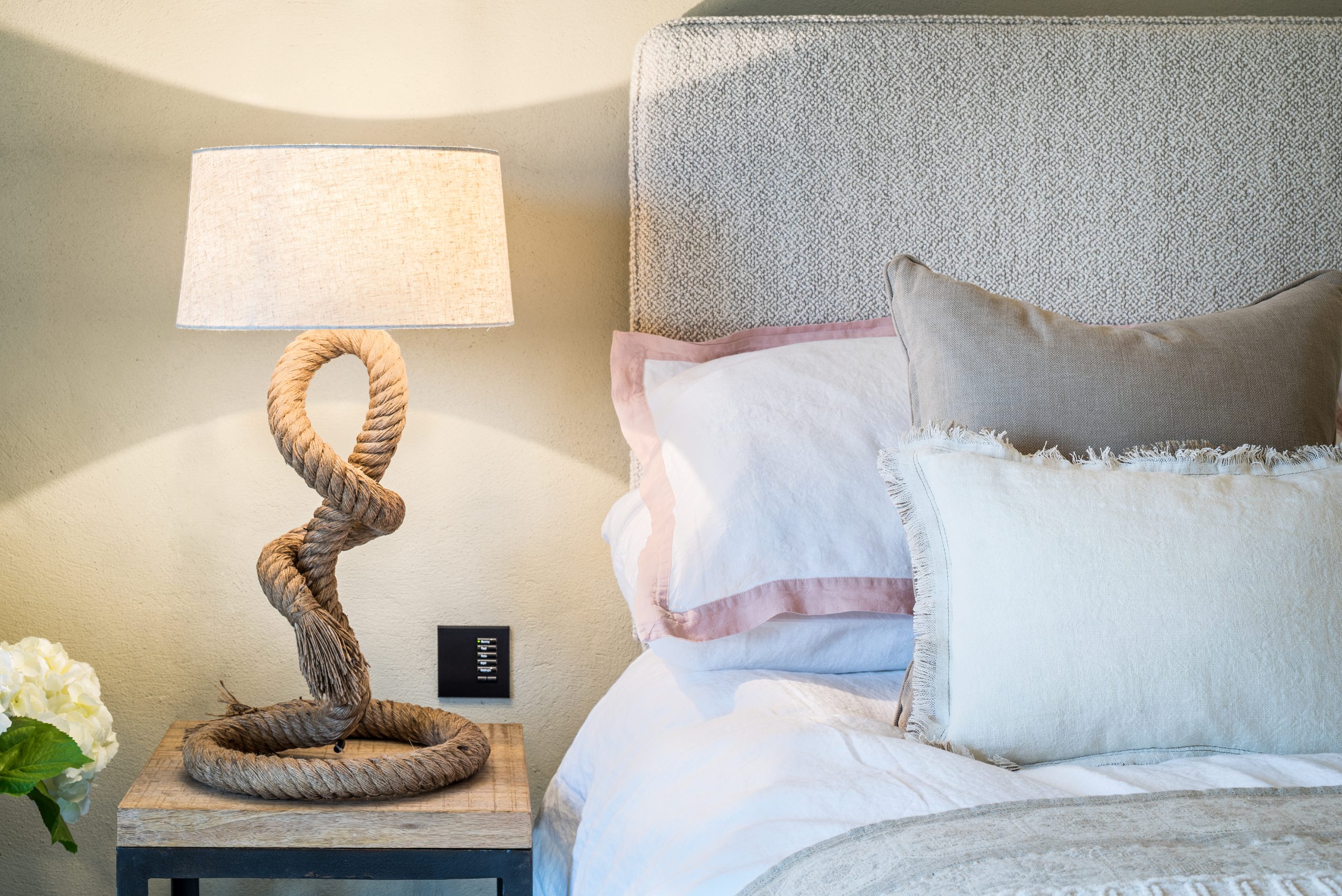 Perfectly Imperfect
Learn to love those wonky edges. Embrace the imperfect lines of reclaimed furniture. Shabby chic may be passé, but the relaxed aspects of that design genre are pretty much evergreen. Not all bespoke furniture or freestanding furniture needs to have streamlined straight lines and razor-sharp edges.
We are renowned for adding those artful imperfections with wonky-edged accessories and furniture.
Nothing says 'relaxed' more than a piece which isn't trying too hard or standing up too straight. It's as though the less-than-perfect pieces are breathing a sigh of relief and letting all the stresses and strains simply disappear. Let them take away yours, too.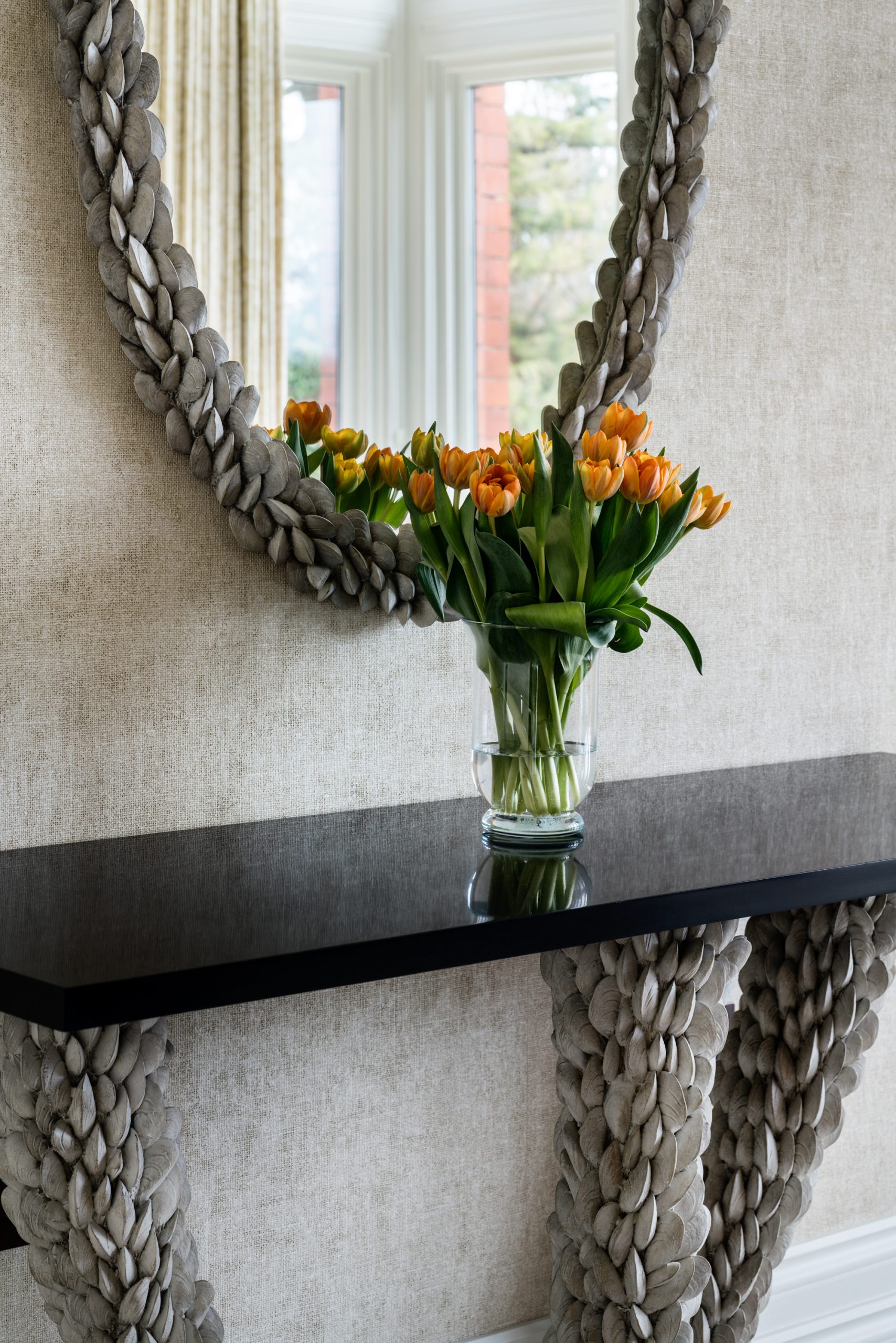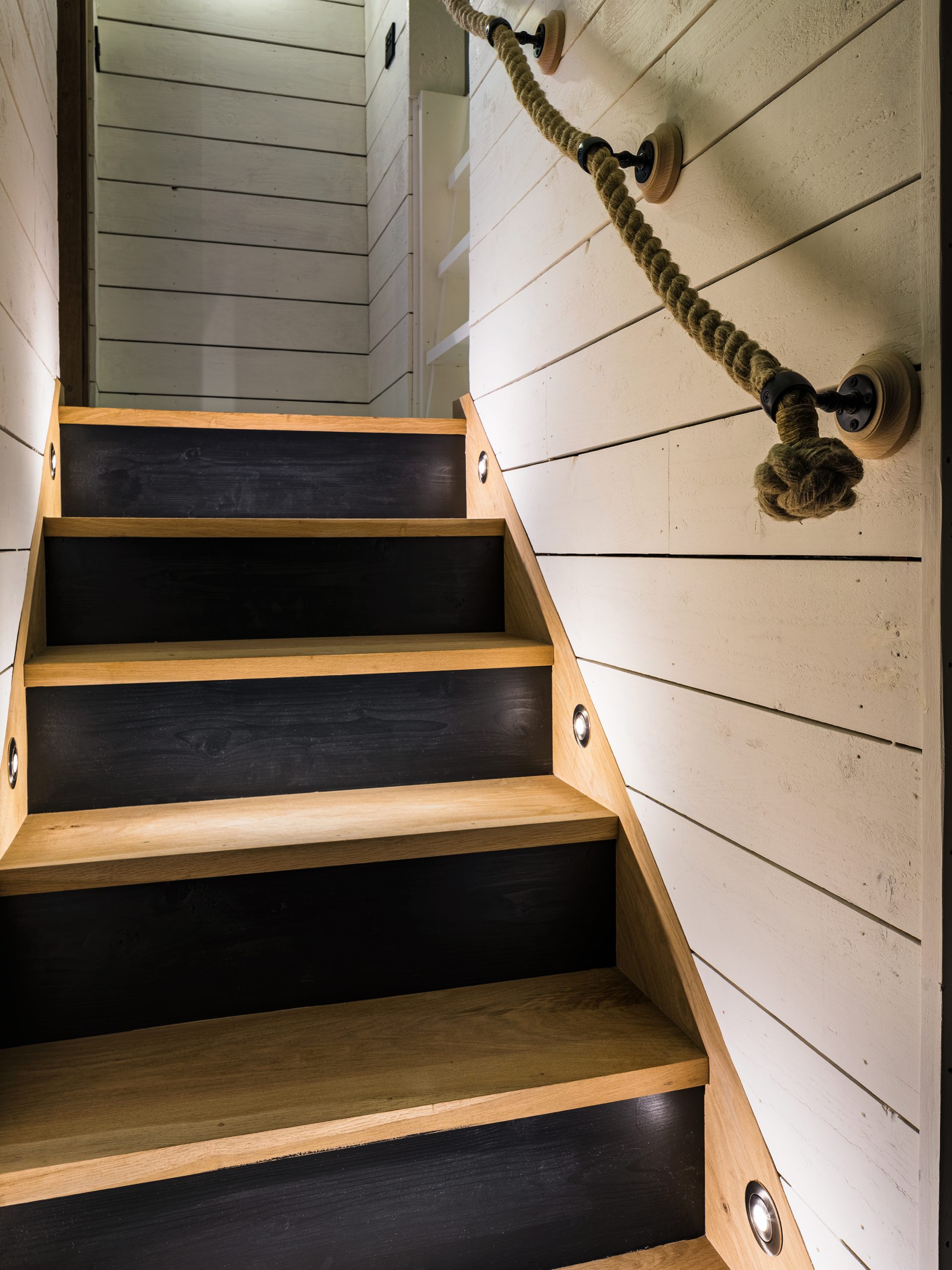 Antiquities and Artefacts  
No, not necessarily those polished mahogany sideboards with their intricate panelling and ornate pulls. Instead, we love to source individual items from architectural salvage, flea markets, and antique fairs. This is especially true as we furnish period properties. Those older properties require a level of layering with age and style-appropriate pieces to do justice to their character. Even when working on a design scheme in a contemporary home, we can bring in antiques – even oddities -through accessories and unusual architectural pieces used as sculptures and wall art.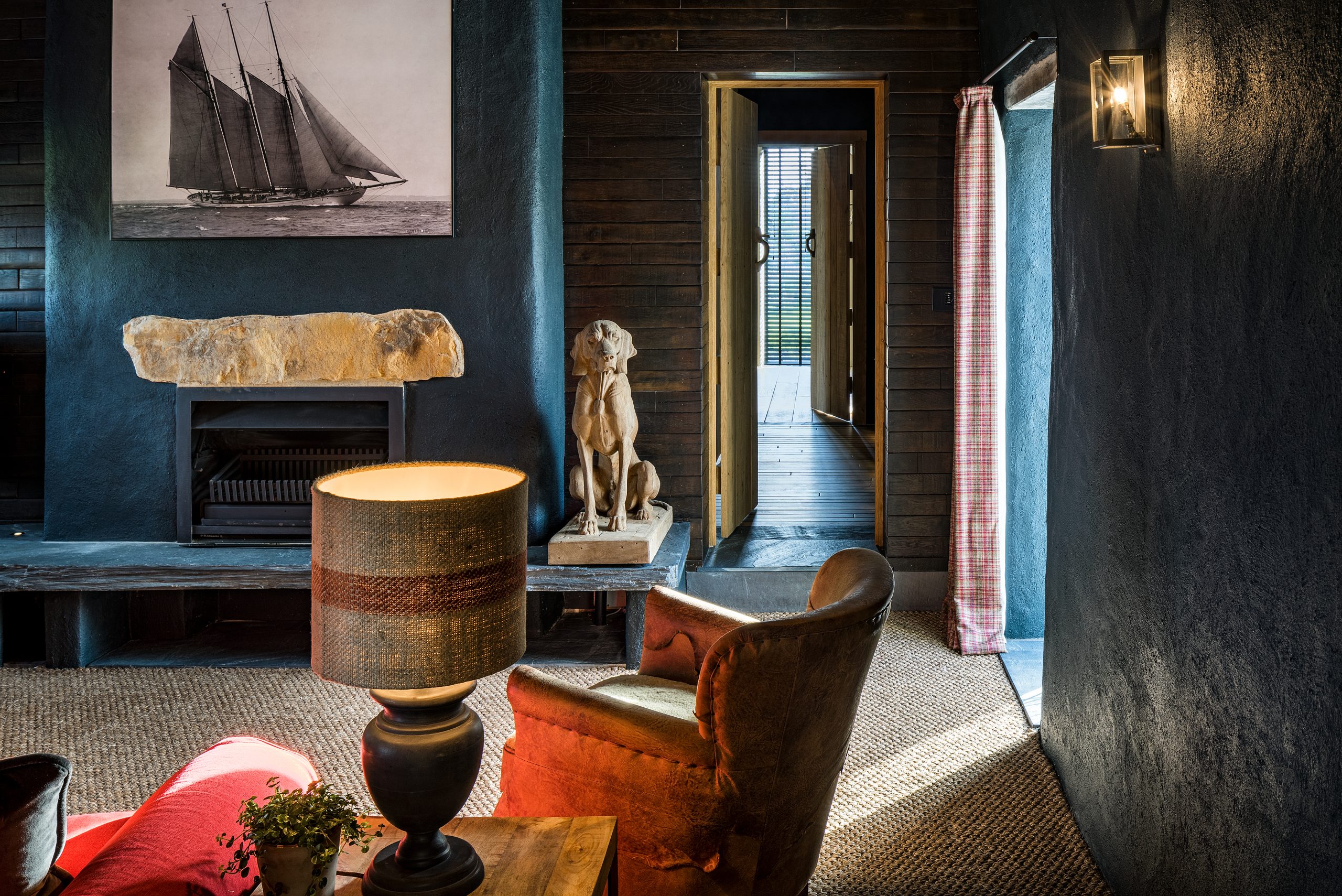 Such older pieces add warmth and personality in spades whilst also fitting in with the imperfect vibe, which works so well in a relaxed space.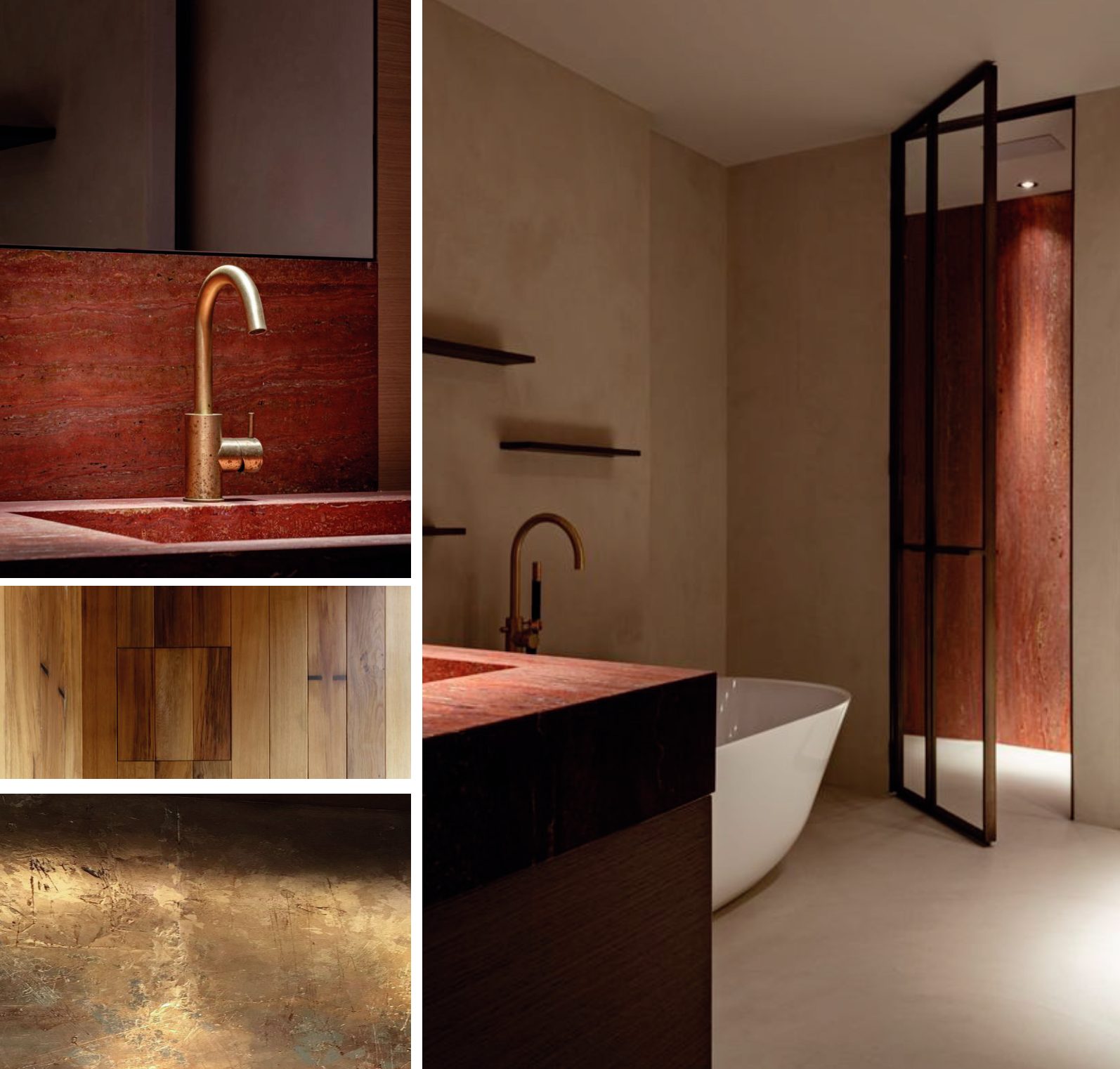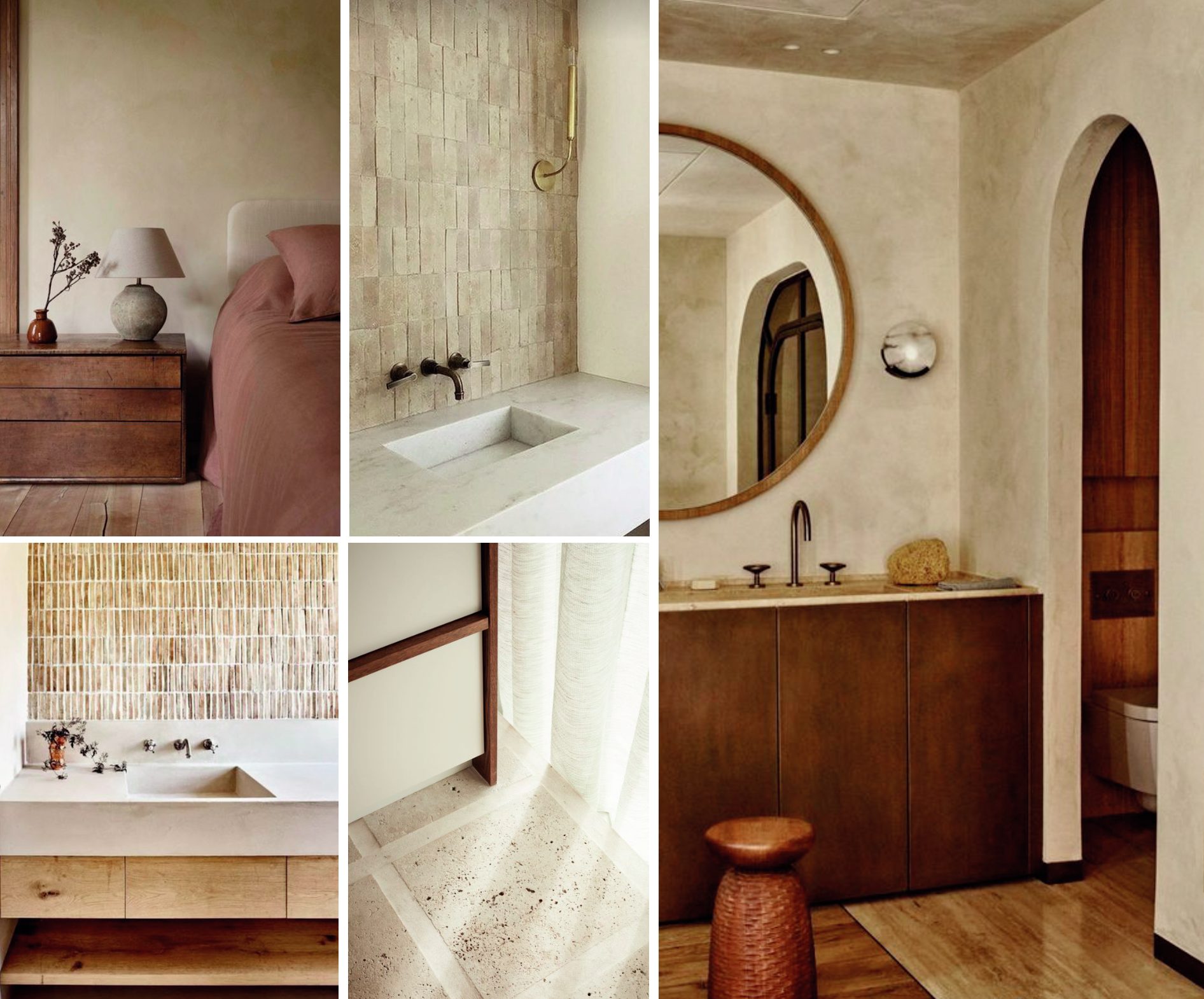 Your Home is Your Castle
Yes, your home is your castle but always remember, it should also be your refuge, your retreat. Your home should be where you can feel safe and relaxed, however overwhelming life gets—a place to feel calm and happy – in short, to feel at home. Our carefully thought-out interior design schemes and decorating choices help promote that feeling of peace and tranquility and ensure you always, always feel at home.