5 Ways to Bring Indoors, Outdoors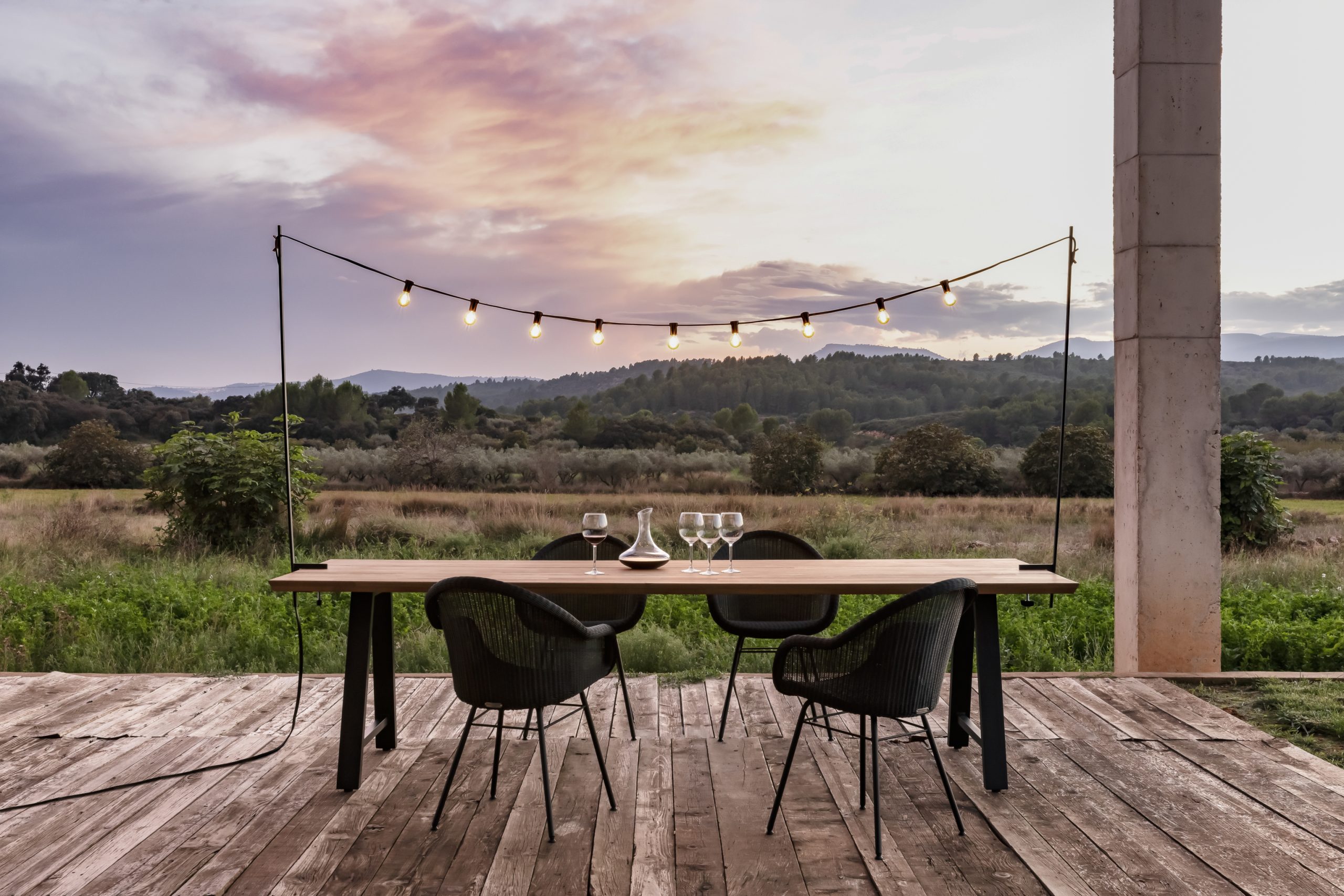 All images: Vincent Sheppard: vincentsheppard.com
The best interior design schemes can continue beyond the interiors. Your outdoor space is every bit as vital to your perfect home as inside. Create landscape designs which reflect your interiors, to further enhance your home and provide more space for family, friends, entertaining or simply taking well-earned time out. Spending time outdoors can be tremendously beneficial to our wellbeing. It simply makes sense to design and create beautiful outdoor spaces.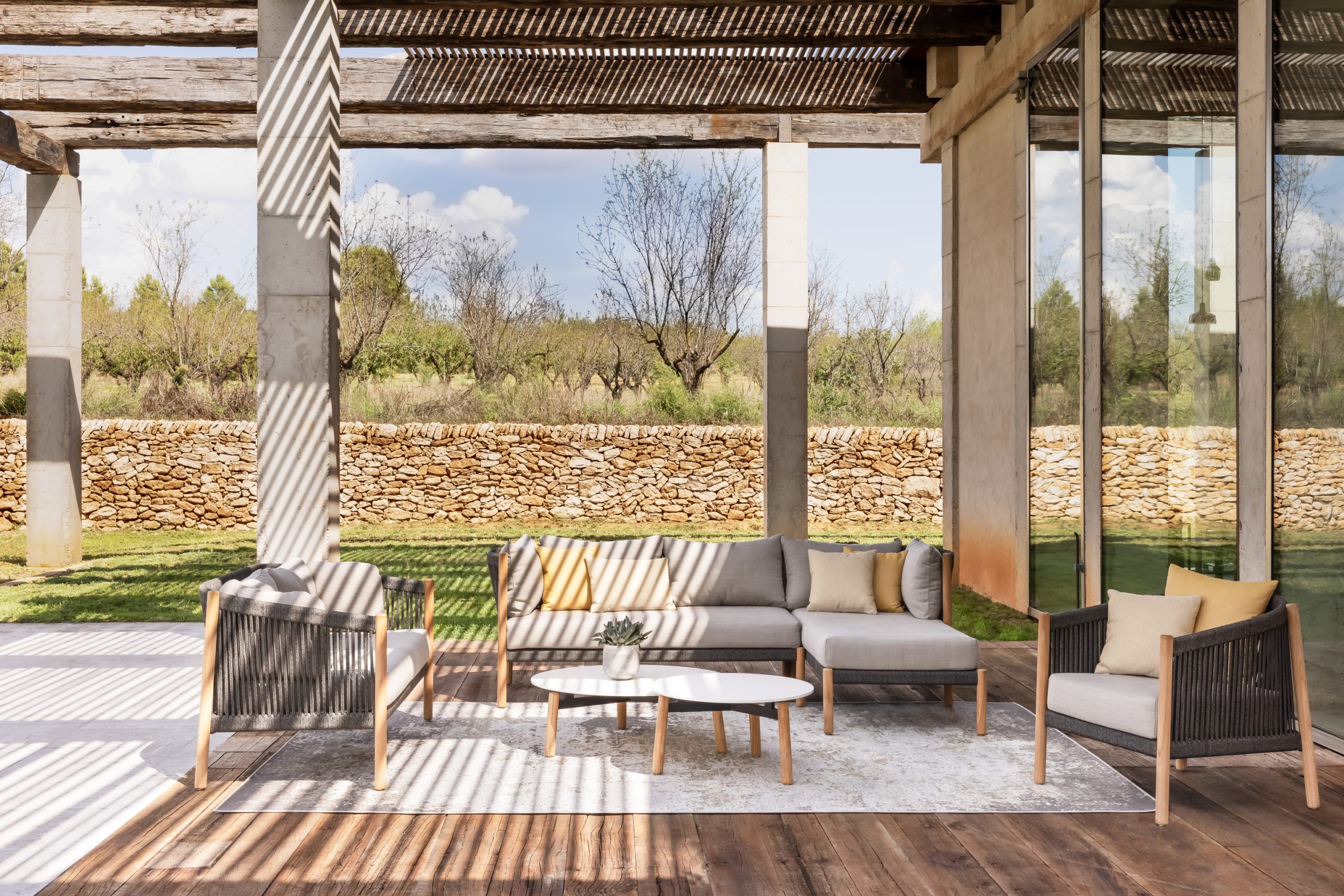 1. Outdoor Evolution
The evolution of our outdoor living spaces has been significant over the past decade, and more so in the last two years. If anything good has come from stay-at-home edicts, restrictions and lockdowns, it's that we have evaluated our homes and gardens, made the very best of them, and now appreciate them greatly. Socialising at home is no longer limited to dinner yet doesn't necessarily need to be a party. Informal gatherings and soirées are just a lovely, often laid-back way to spend time with friends and family, and work for all generations. No need to book sought-after tables, no taxis and no synchronising diaries or childcare.
Gone are basic picnic benches and too-small barbecues. Today's outdoor entertaining spaces could involve clean, contemporary decking areas or a stylish, landscaped patio or courtyard with a stone pizza oven, a sleek stainless-steel barbecue – or even an outdoor kitchen. Ample and comfortable seating is a must to sink into, and consider added extras such as a fire pit, or perhaps an outdoor television. Whatever your space, we can create the simply perfect designs to enhance your home and provide even more living space.
Gone are basic picnic benches and too-small barbecues. Today's outdoor entertaining spaces could involve a stone pizza oven, a sleek stainless-steel barbecue – or even an outdoor kitchen.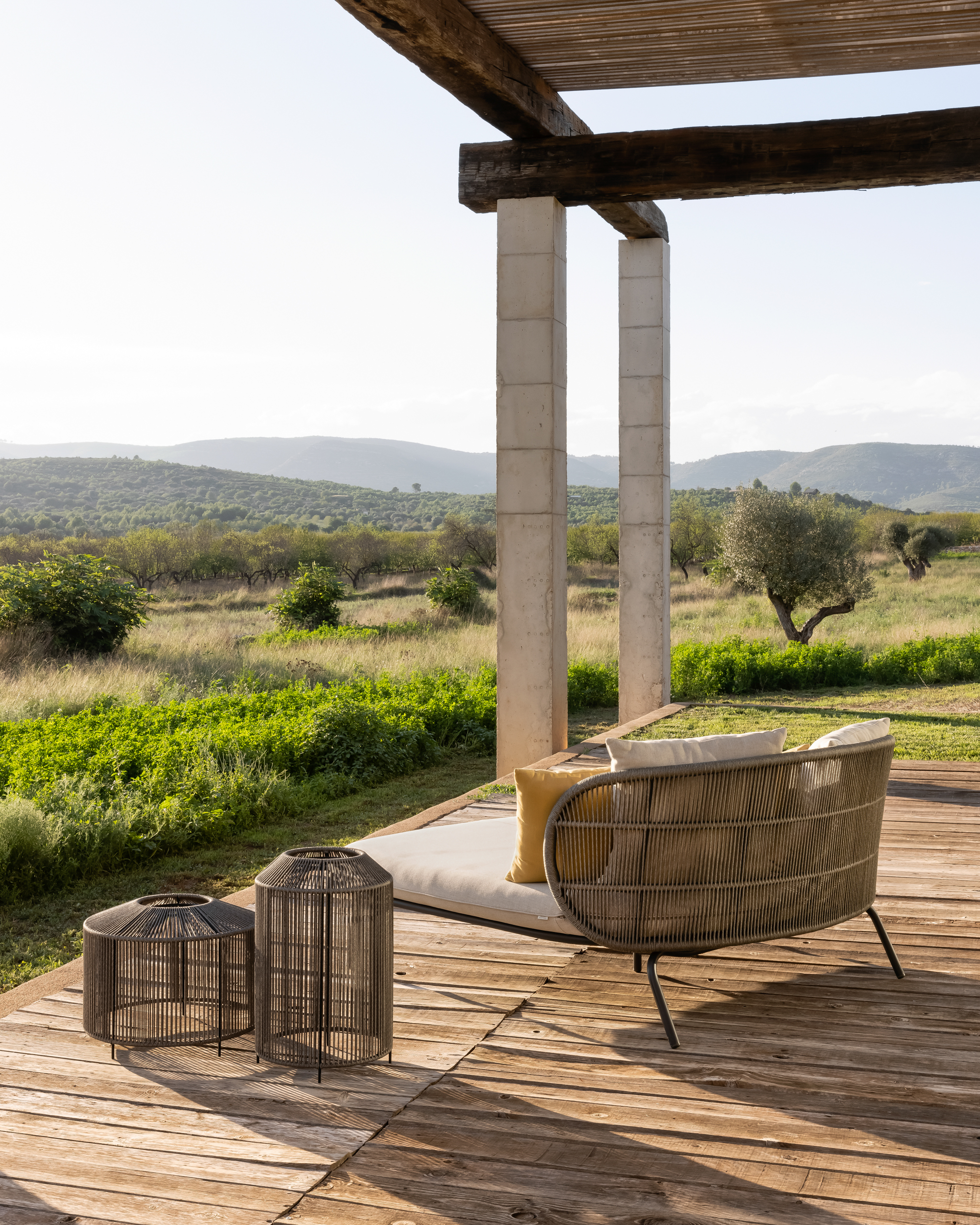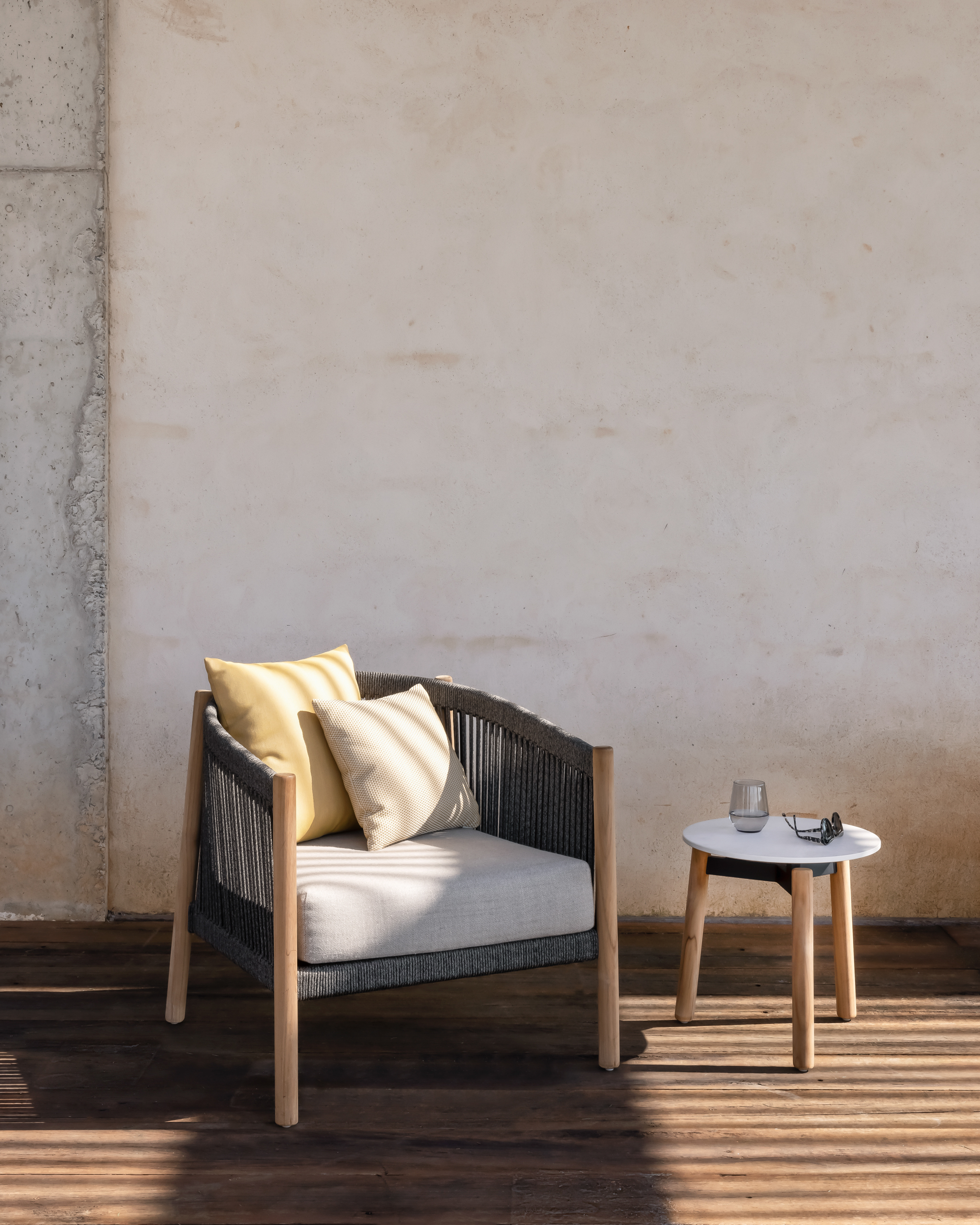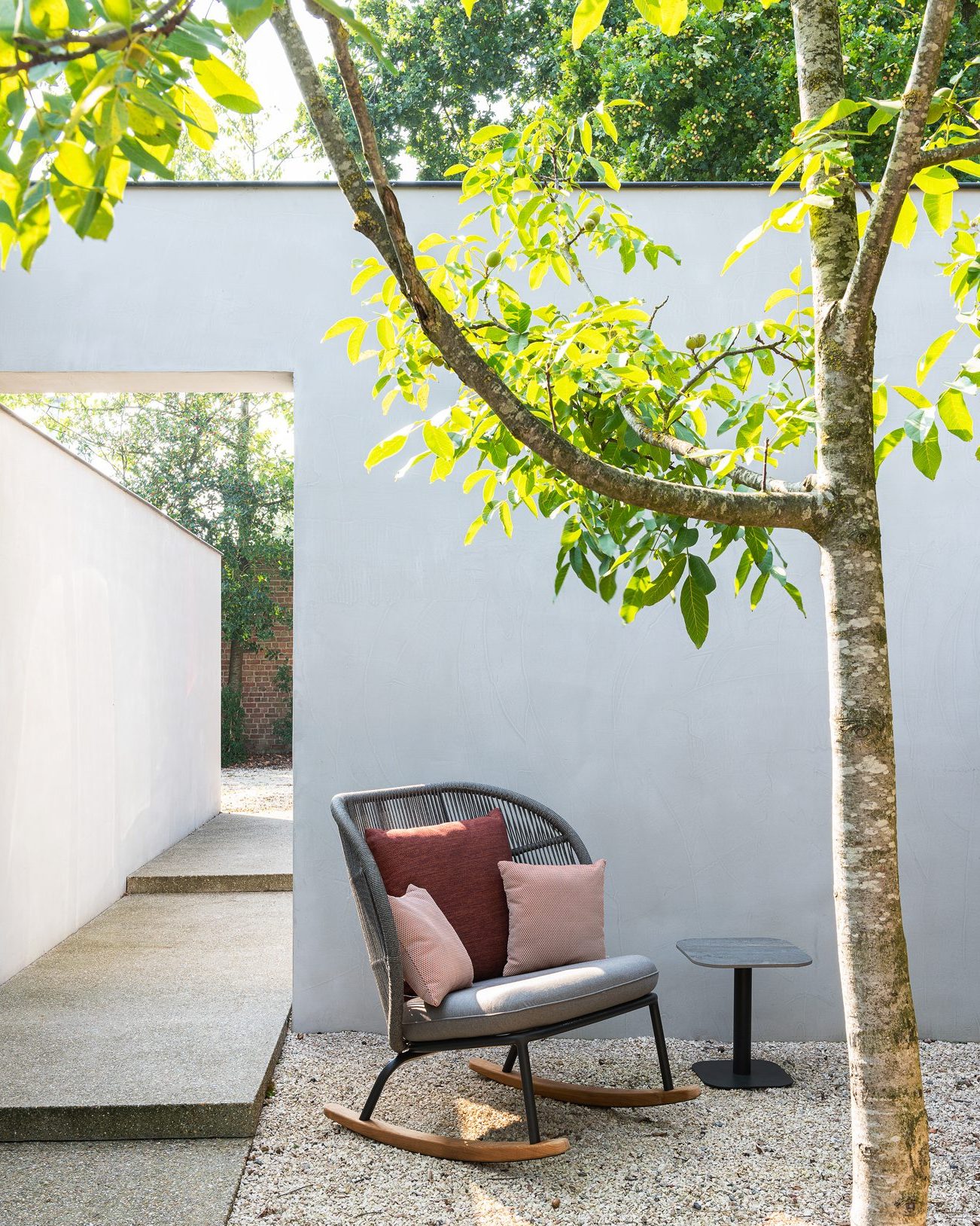 2. Create Your Space
As your outdoor space isn't living space as such, you can be as bold and brave as you like. As designers, we can suggest and guide, but as our client it's all about what YOU want to achieve with your space. Available space, location and budget permitting, you can have your outdoor area designed exactly the way you please. Think outside the box or take inspiration from far larger schemes which we can tailor to suit. Do, however, plan wide and clear walkways to avoid a cluttered feeling.
Think above ground, too. Work upwards and make the most of vertical space, too. Even the narrowest of courtyards, the most modest of decking areas, can lend itself to becoming a beautiful seating and social space with clever use of slimline furniture and upwards planting.
Consider what your space needs to deliver in terms of use. Will there be heavy foot traffic from kids or dogs? Or are you aiming for a peaceful sanctuary with perfect planting and manicured lawns? This will guide your scheme and ensure your finished result is everything you dreamed of, both aesthetically and practically.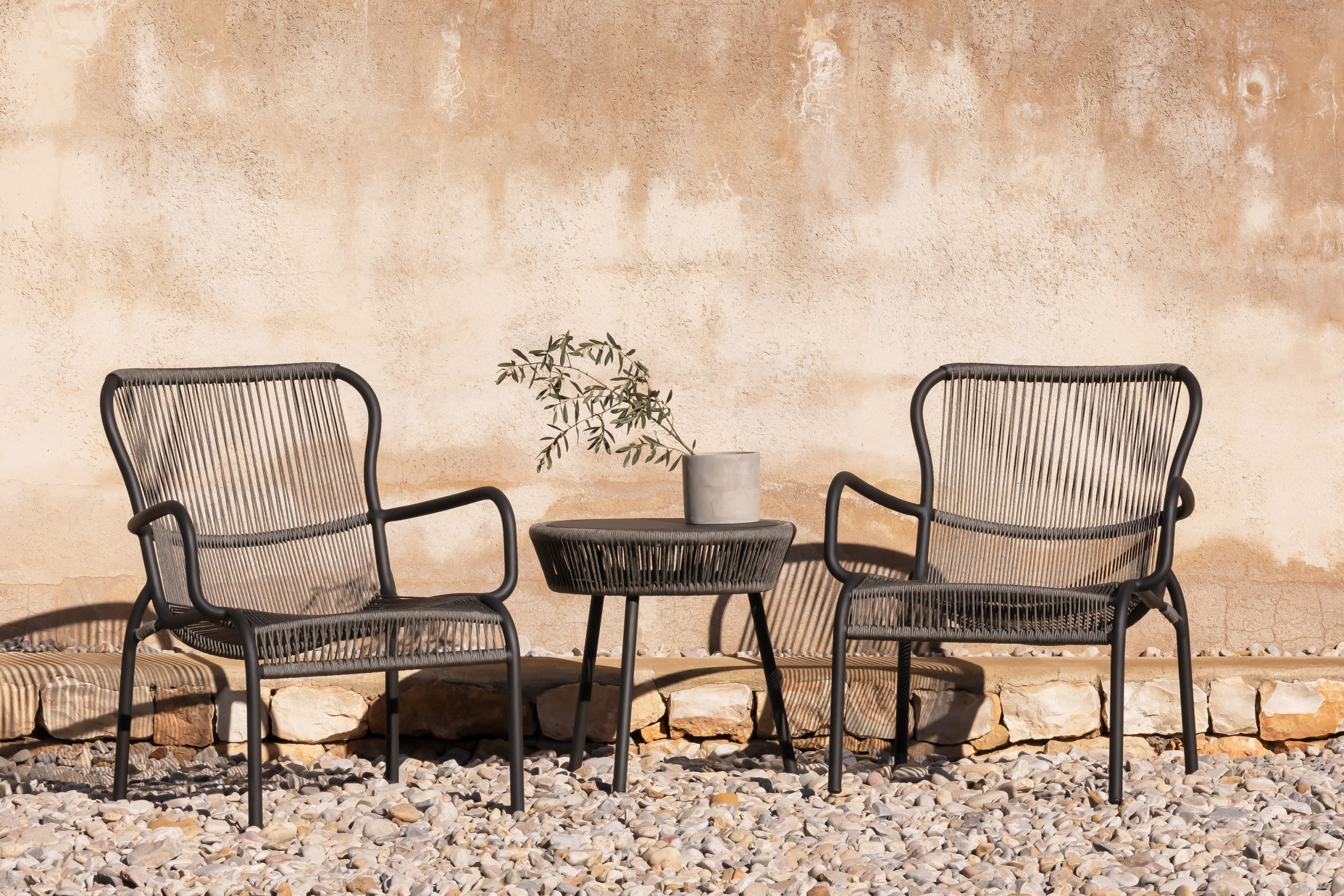 3. Fitting Furnishings
Seating, dining and lounging furniture is key to any outdoor scheme. As with the interior design schemes, we will work with the space and style of property to deliver a design scheme to suit. There is outdoor furniture available for even the most modest spaces. You could choose perimeter seating, or modular furniture or with more generous spaces different furniture for different zones of the garden.
These days, there are a plethora of garden furniture styles and materials. Metals include aluminium, steel and wrought iron, natural materials include wood and wicker. Even synthetic or resin alternatives can be sourced in surprisingly better quality than you'd expect. Play with colour, pattern and texture with the soft furnishings – you can find rugs, throws and cushions specifically for outdoor use.
Where space is at a premium, as it may be in city or town properties, think about flexible furniture which can serve more than one purpose. Perhaps stools which can double as a side table or seating which contains handy storage. While we're on the subject, factor in plenty of storage. Please don't spoil your beautiful space with clutter or unattractive storage solutions. We can work to maximize your space and make it work for you.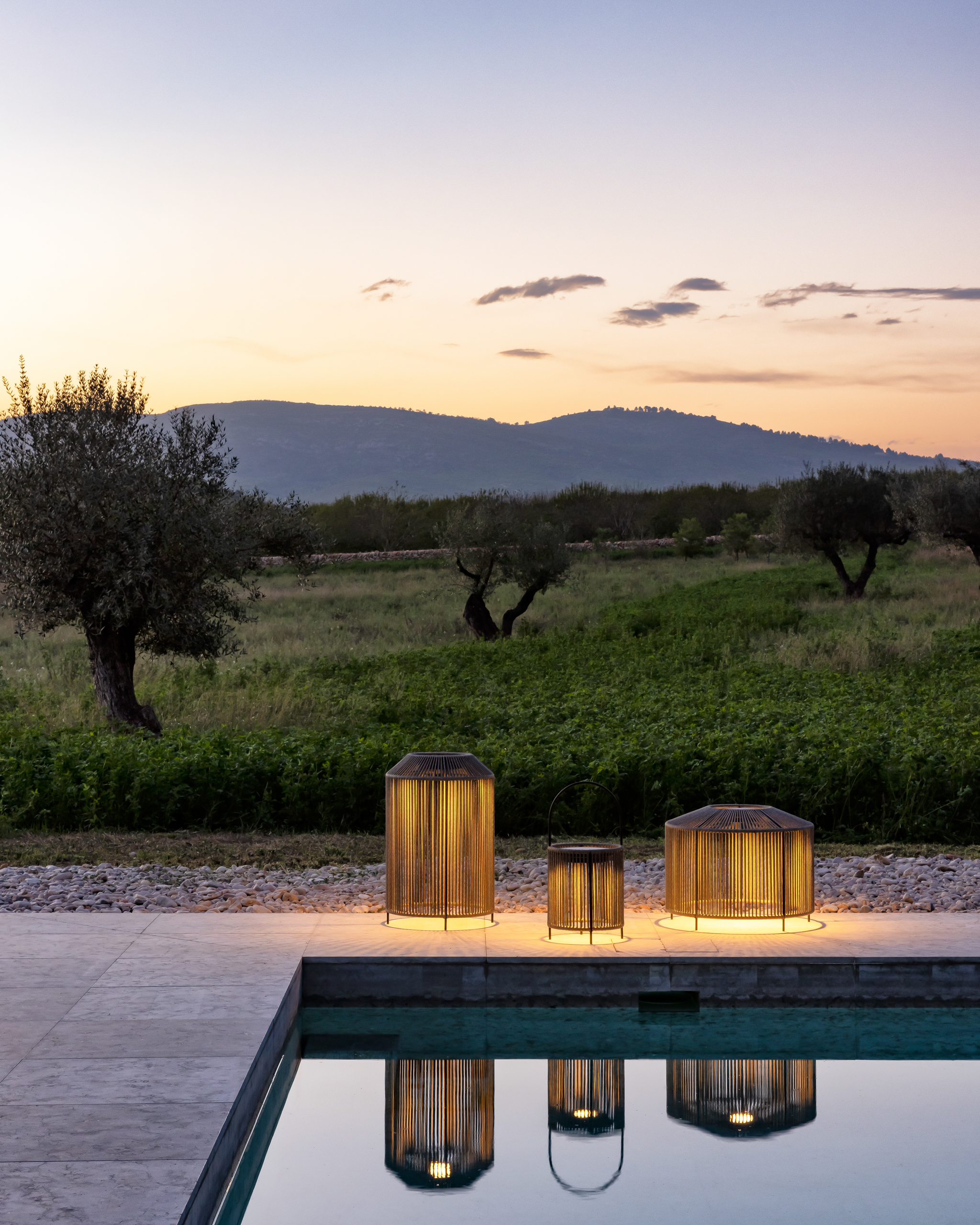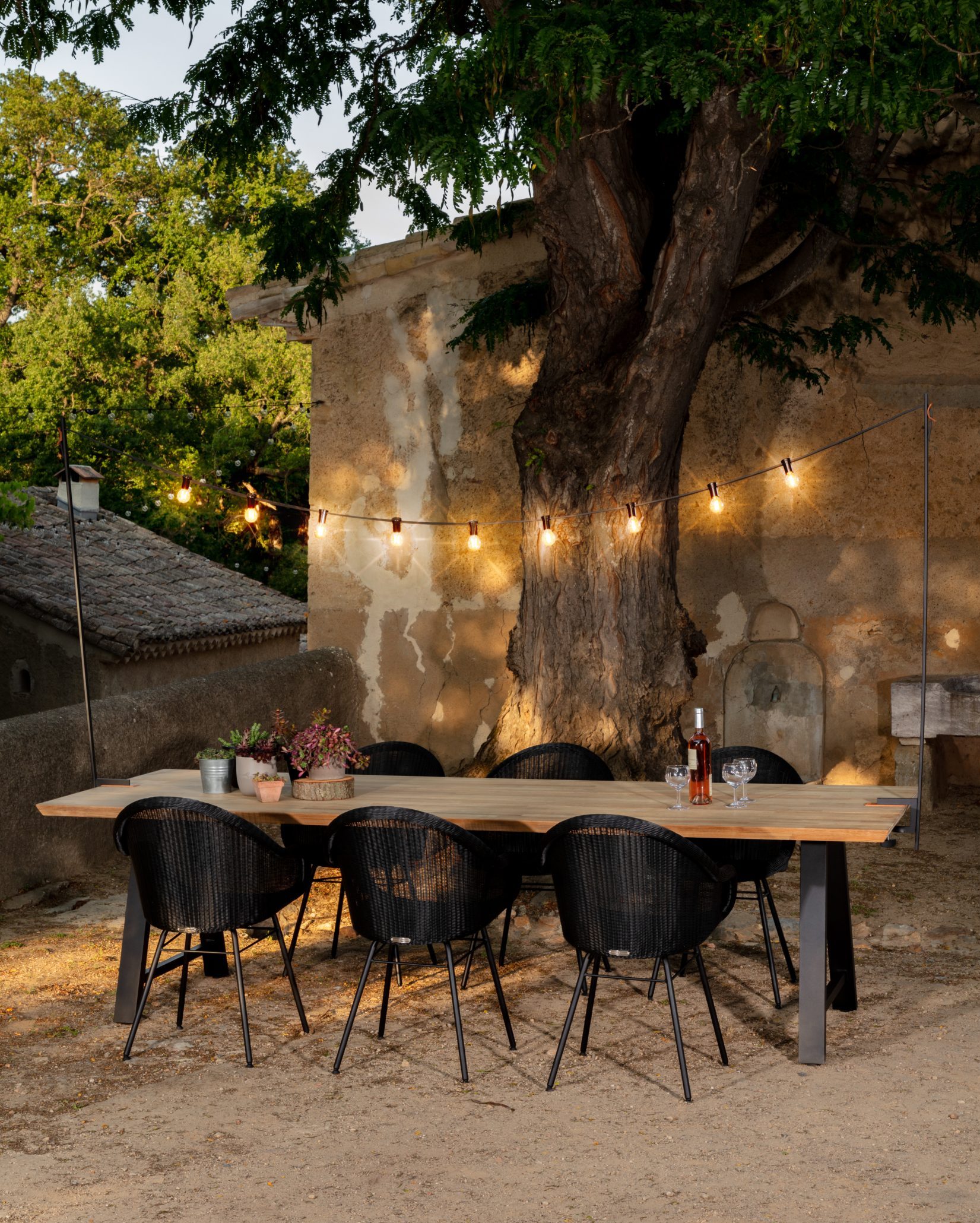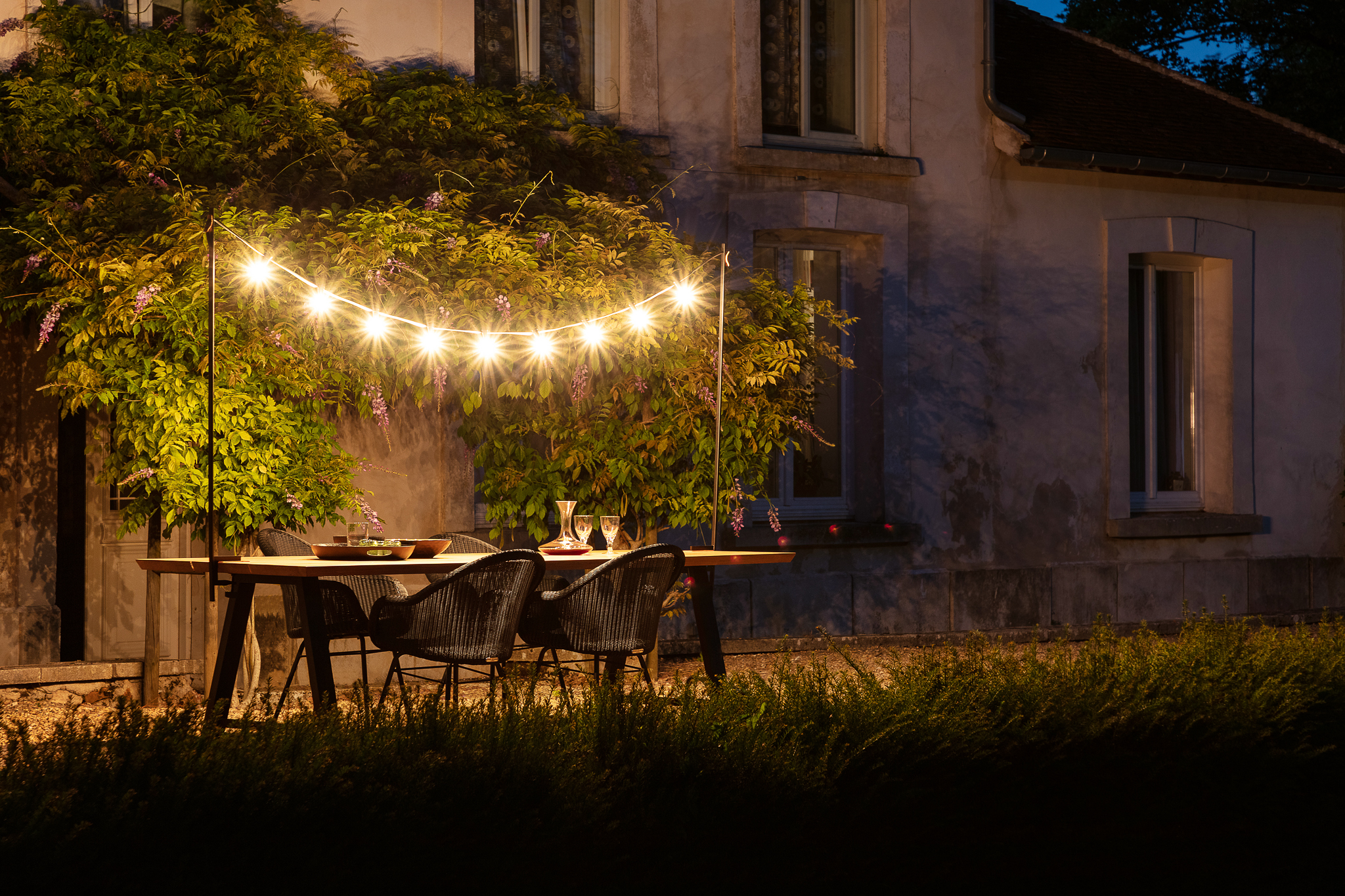 4. Light and Shade
Now outdoor entertaining is a regular occurrence, we need to give careful consideration to lighting. Obviously, from the point of view of creating atmosphere – but also for safety and security. We can plan lighting installations in posts, walkways, flooring and overhead as well as freestanding feature lighting.
Much like in our homes, designing and planning a lighting scheme is for more than merely function and convenience. Perhaps you'd prefer subtlety and discretion or maybe go all out with fabulous feature lighting. We'll take time to discuss your preferences and requirements as part of our designs.
As we have light, so we need shade. As well as mood and utility lighting, it's vital to maximise natural light, and, conversely, shade. Work with sources of natural shade in the garden – if you're fortunate enough to have a small, wooded area or any mature trees, you're halfway there.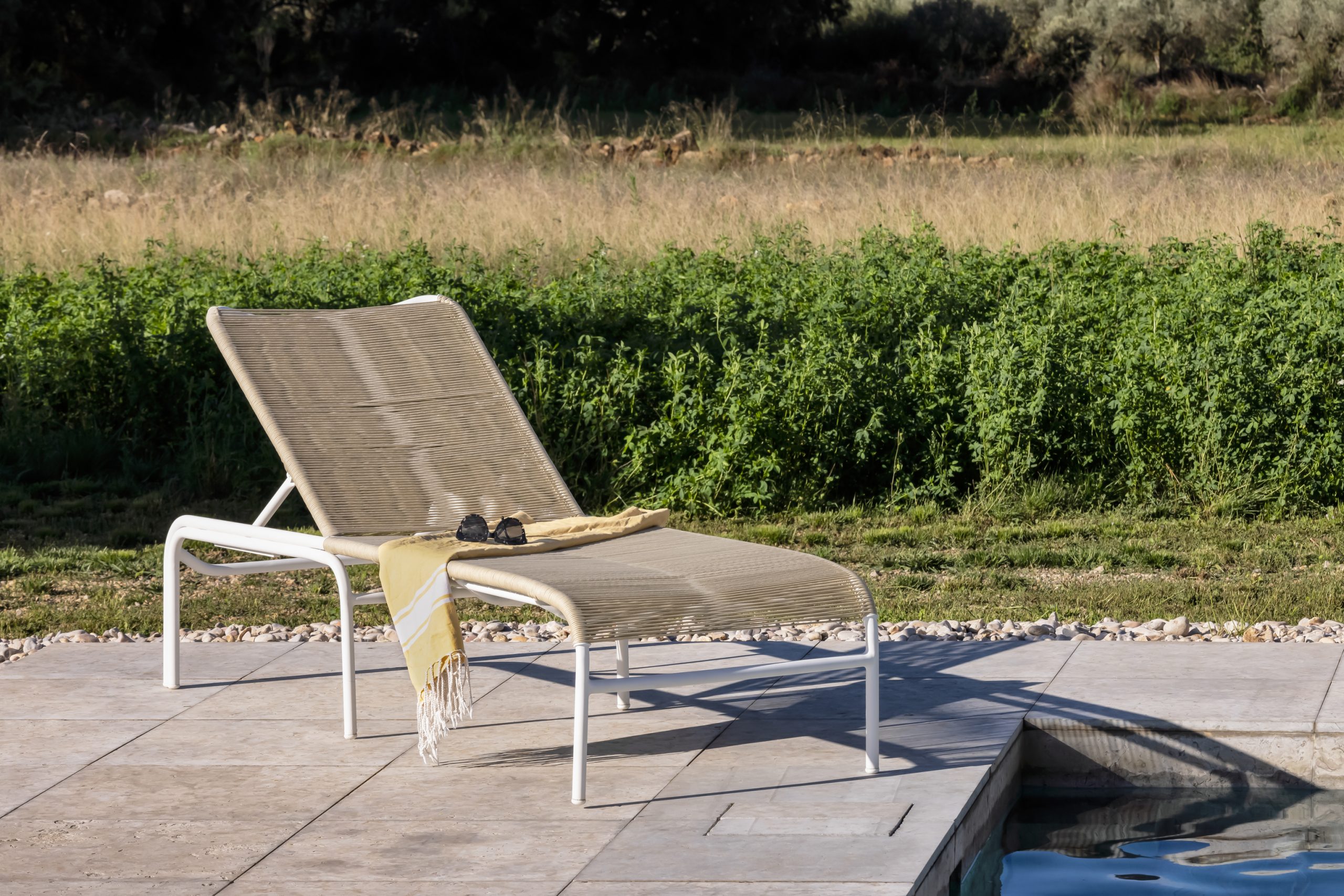 5. Underfoot Understanding
One area where it's essential to work with the style and structure of the property, as well as the outdoor space is on the ground. Once again, integrity and longevity are major considerations along with the intended use. Block or stone paving can lend itself to a traditional or modern scheme and is long lasting and durable. It's also easy to maintain, as are outdoor tiles, a relatively recent concept. Outdoor tiles can really make your outdoor space into living space.
Block or stone paving can lend itself to a traditional or modern scheme and is long lasting and durable.
Perhaps your space also needs to be family friendly. We can even work that into the perfect design – there's no need to accept primary-coloured plastic play equipment these days, with many more natural and aesthetically pleasing products available. We could even plan a designated children's zone for maximum fun whilst also fitting in perfectly. After all, keeping the little people happy is often key to a pleasant evening!
Once we've worked with you to plan and design your perfect outdoor space, all that's left is for you to enjoy it. We would love to see your set up.