10 Ideas to Make Your Home Cosy This Winter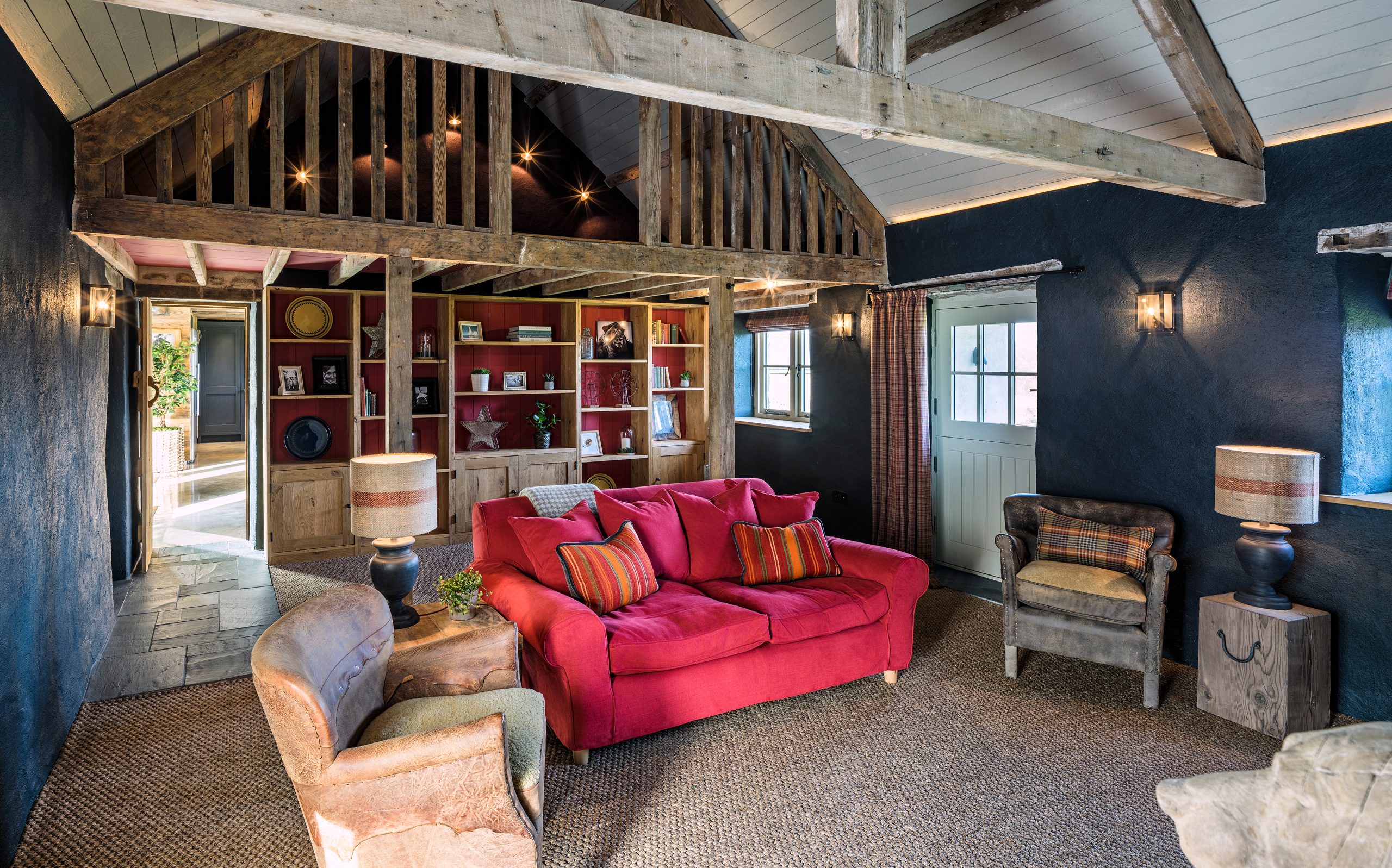 That quintessentially cosy home is easily attainable over the Christmas and New year period. Roaring fire or crackling wood burner, Scandi-style stockings draped from the mantle, a touch of Hygge with throws and foliage here and there, and all enhanced with subtle candlelight or twinkling fairy lights. How, though, can we continue to create that warmth, atmosphere, and cosy home ambiance throughout the less festive – often downright dull – first quarter of the year?
It can be problematic to create such comfort and cosiness in larger rooms, more so in contemporary or minimalistic spaces. It's even more difficult in our less lived-in holiday homes. It's far from impossible, though. We have our ways, so do read on: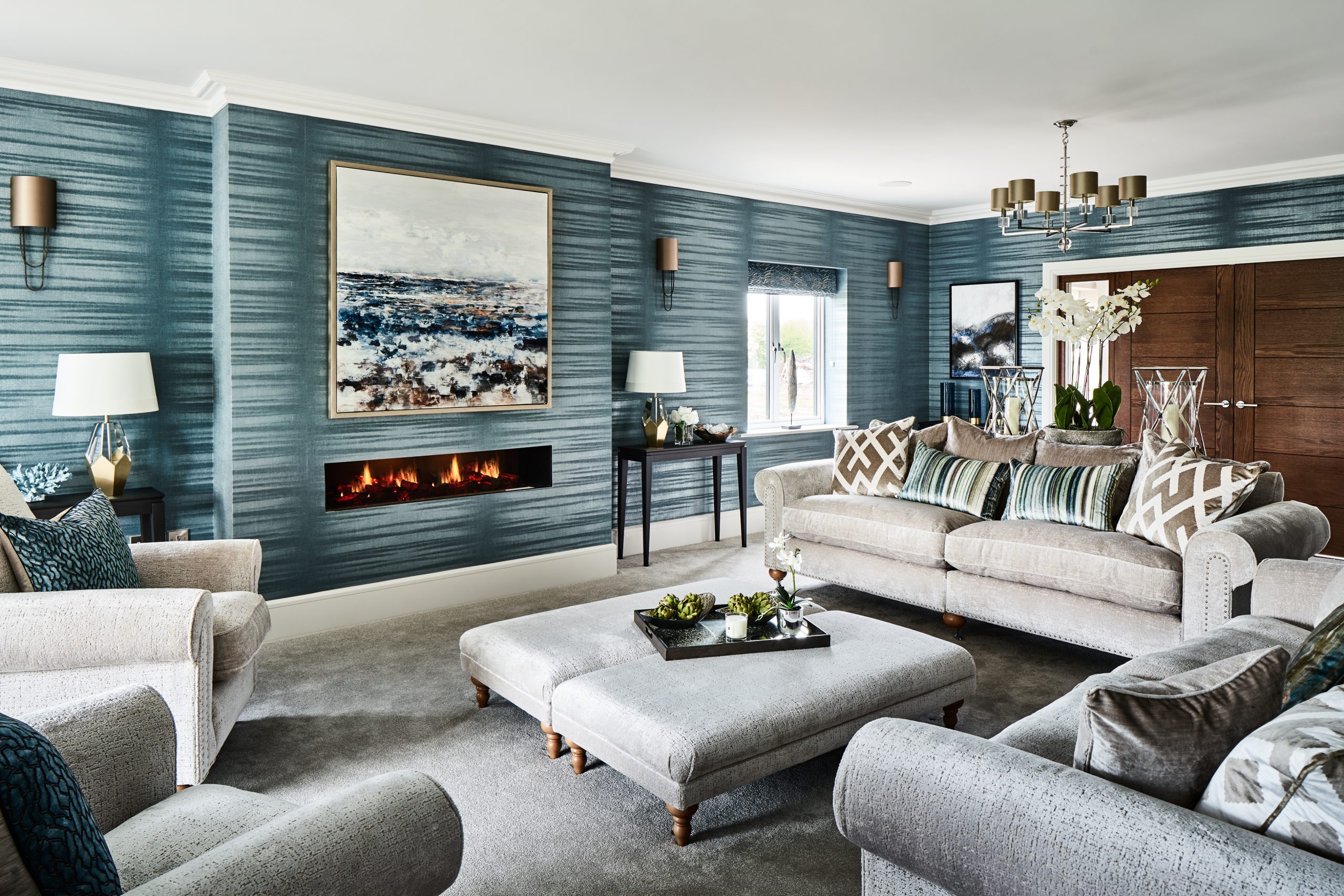 1. A Focal Point
A fireplace can create a perfect focal point. Town or country, home or holiday place, we love to suggest a fireplace when we design for our clients – where appropriate, of course. A fireplace brings an instant focal point, adding a suggestion of warmth even when not in use. Perhaps you're already blessed with an imposing and inviting inglenook, or a chic and stylish modern piece? Maybe we need to work with you to source or design the perfect new one. For new or post mid-century homes – those with no chimney – we could even create bespoke media/firewalls. Newer spaces may suit solely a custom media wall as a focal point, instead. Once you give a room a real focal point, you can truly make sense of the furniture composition; it's just irresistible and inviting to gather several sumptuous sofas and chairs around a fire – real or otherwise.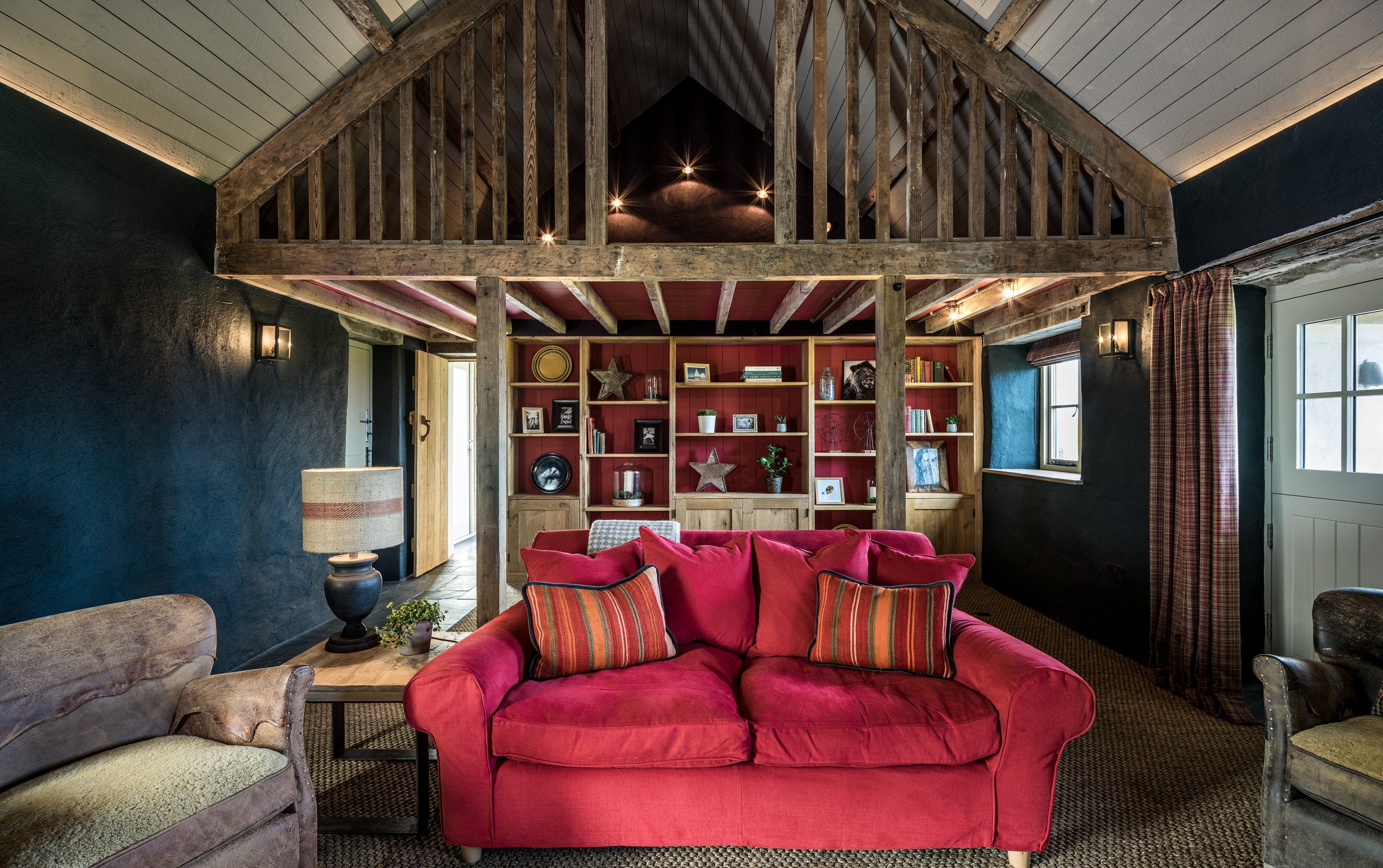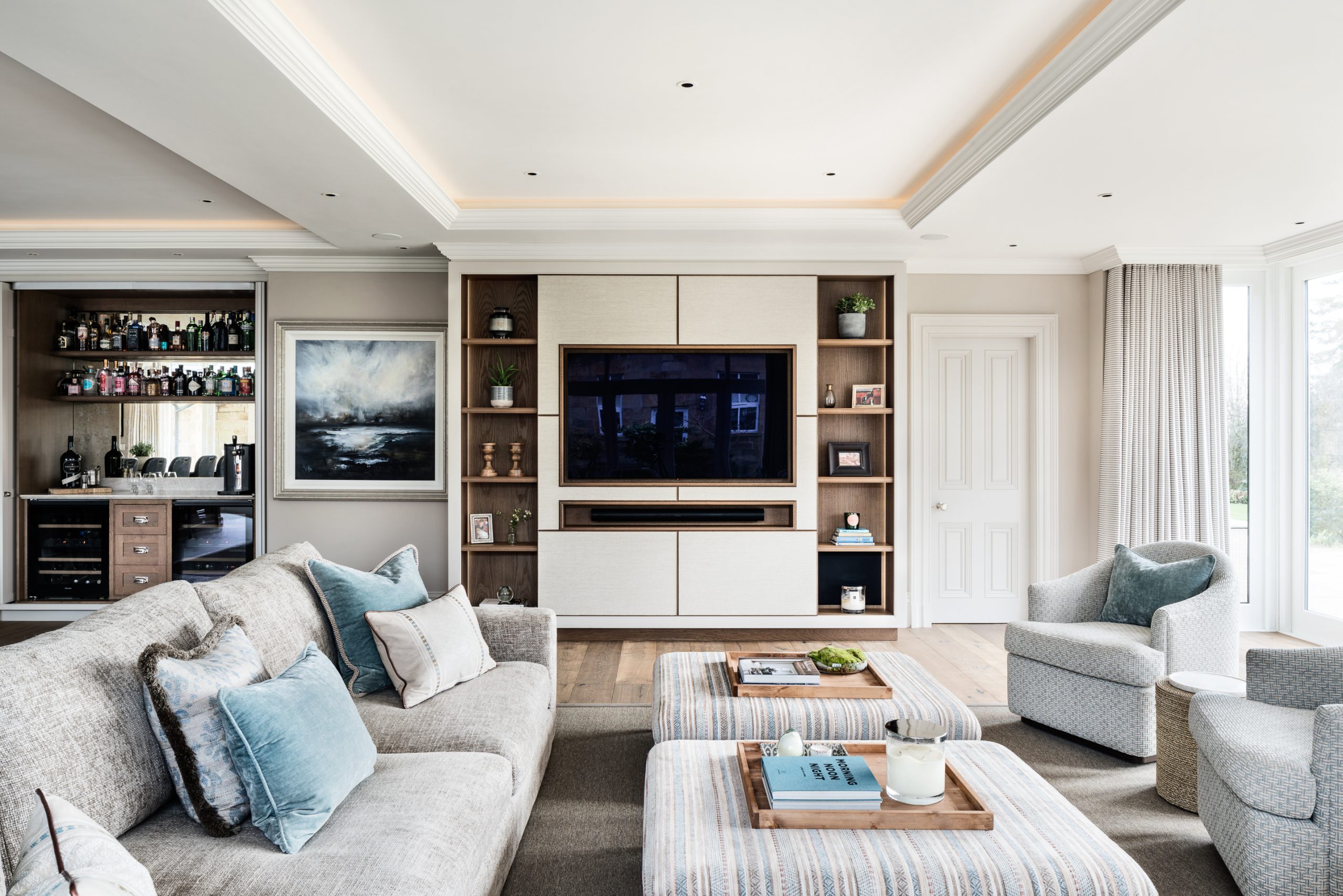 2. Comfortable Furniture
A must in any space designated for relaxation and to enjoy spending valuable downtime. Style should NEVER be considered over substance; your furniture simply MUST be fit for purpose. With this – and your comfort – in mind, we work with some of the very finest British-made furniture companies to ensure that perfect seat. This is an area in which it would be very unwise to scrimp. Our recommendation is: spend wisely on your furniture, it is an investment. By doing so, you will reap the rewards of comfort and longevity, of sinking into something akin to a hug after a long, hard day. Solid, wood frames and traditional upholstery techniques can produce chairs or sofas that will last decades. We'd take a perennial family favourite over a throwaway high-street bargain buy every time. The environment appreciates built-to-last, too.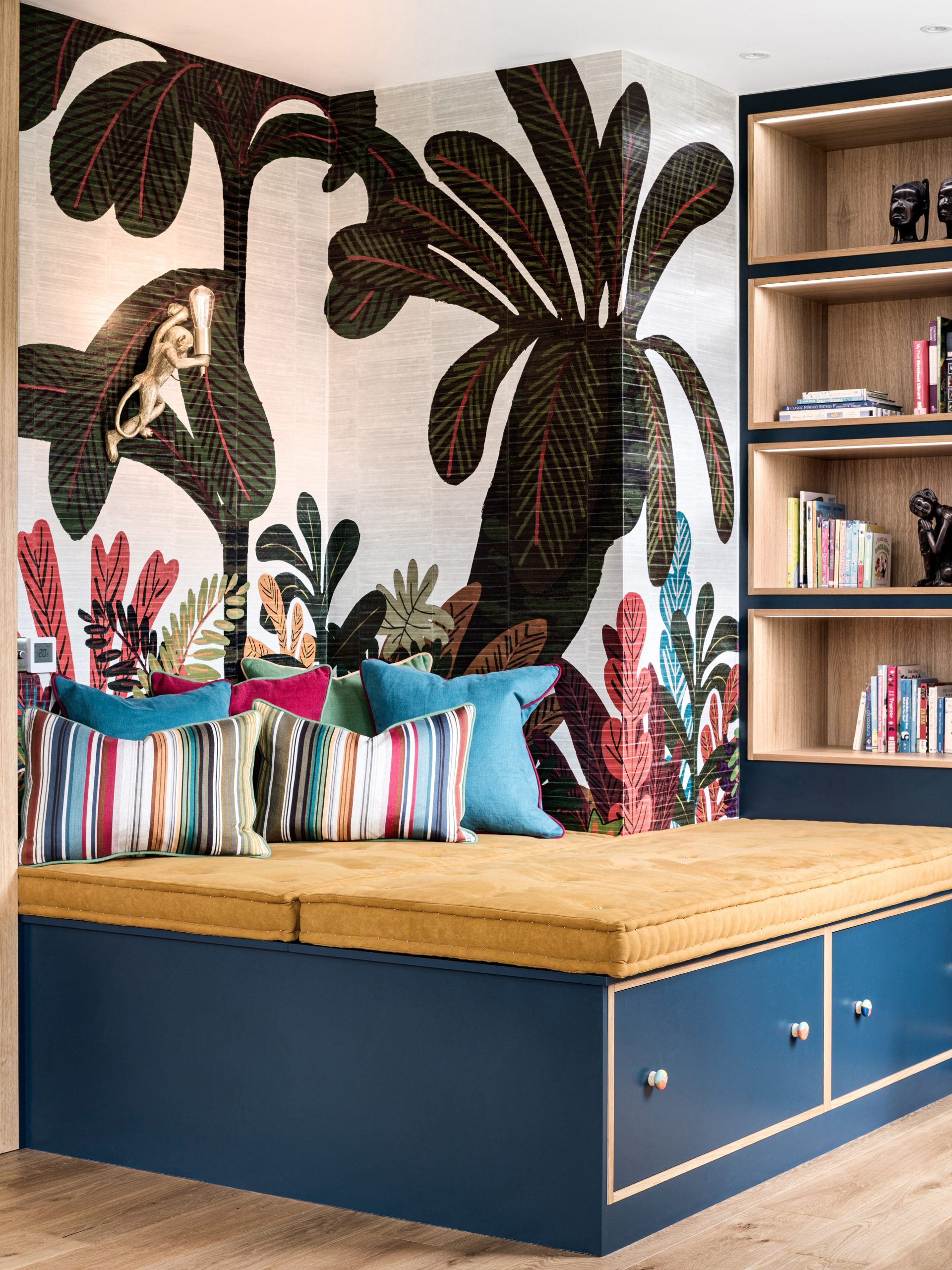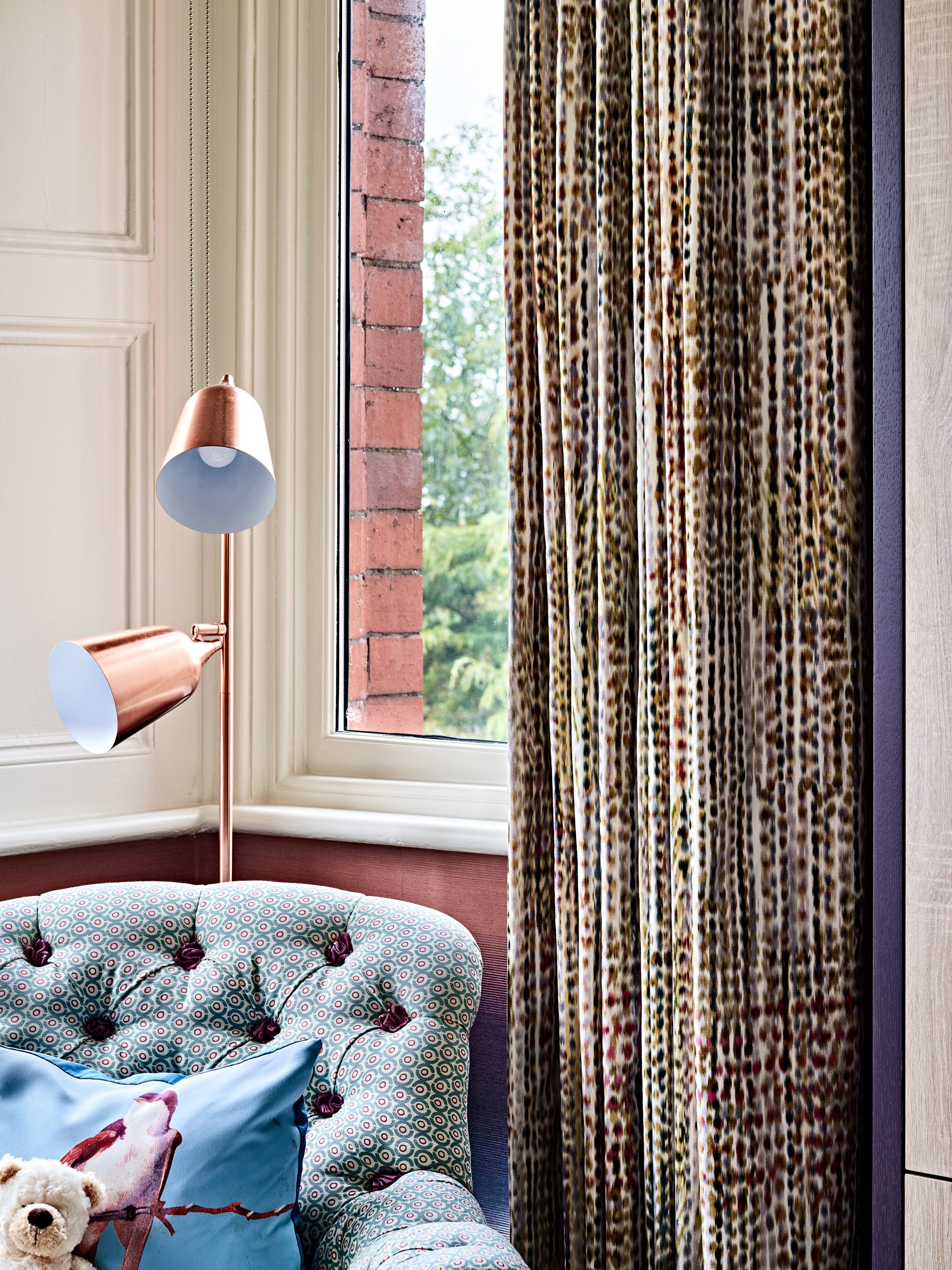 3. Cosy Up with Colour
Traditionally, it's always been warmer, richer shades and tones which are thought to add to a feeling of comfort and cosiness. Berry tones, ochres, and terracotta spring readily to mind but don't be too hasty to dismiss blues and greens – even stormy greys. A rich teal or a soft navy will add an instant warmth with an elegant edge. Rooms that come into their own after dark lend themselves to these deeper colours, as clever use of artificial lighting in the room can lift them. Farrow and Ball, Zoffany and Little Greene are all a go-to for their wide selections of exquisite colours, simply perfect for these spaces.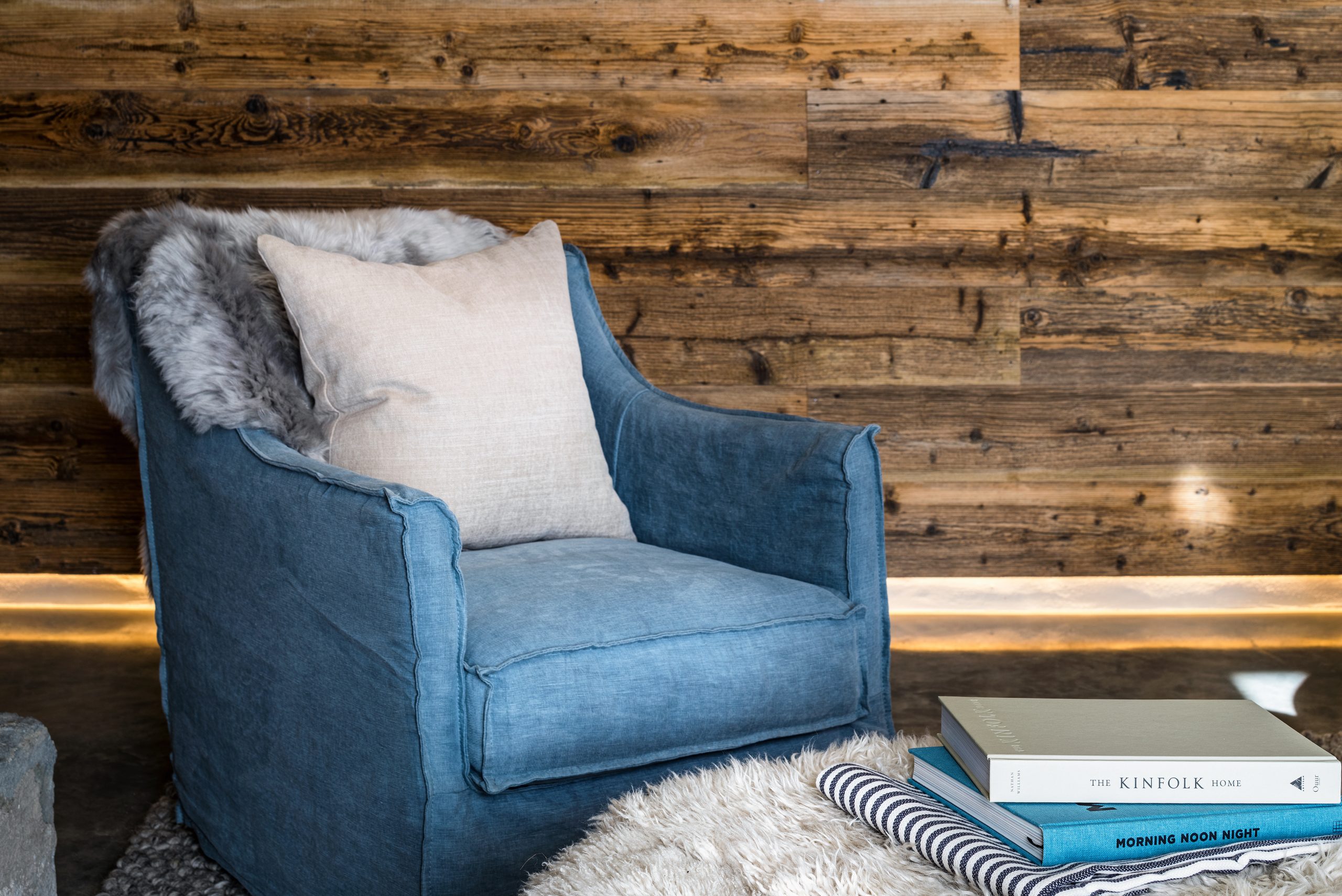 4. Touch and Texture
By its very definition, a cosy room will have a plethora of upholstery, thus presenting the perfect opportunity to combine distinct and diverse textures to bring depth and interest into a room. Velvet, and wool can sit well together. Jacquards and tweeds are a treat to layer with chunky cable-knit blankets, while the richness of velvet complements leather and suede, or can contrast beautifully with silk or damask. Cushions, rugs, and throws can introduce pleasing textural blends and soften a scheme. They also add an indulgent feel with little investment, so can be added to at will.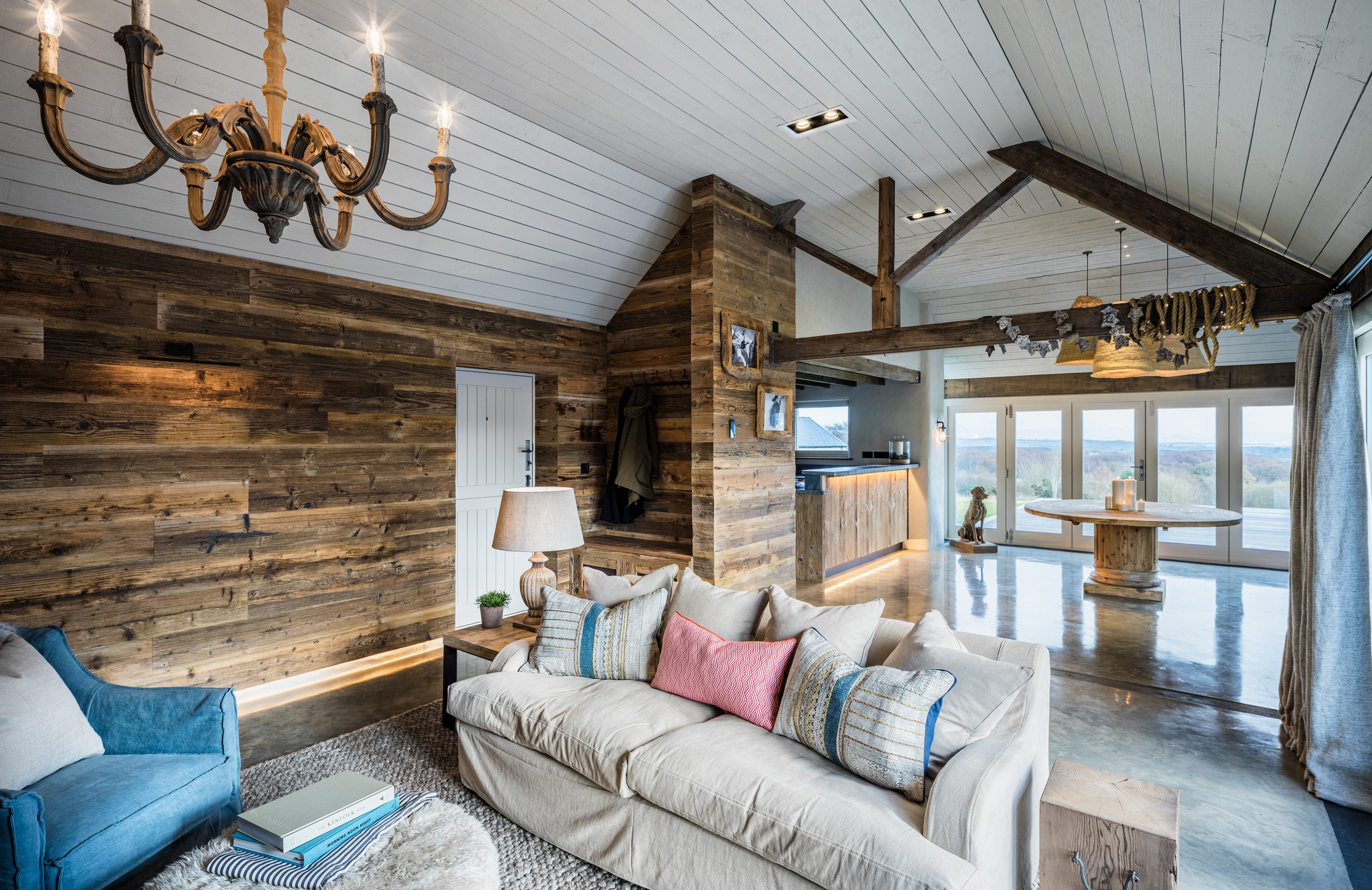 5. Let There be Light
None of us likes sitting with bright, overhead spotlights glaring, so we love to suggest a subtle, more custom lighting scheme. We can design a scheme to enhance your favourite details of the room; subtle pin spots to illuminate the fireplace, a reading lamp for a library corner, soft mood lighting or lights to discreetly highlight artwork or favourite objets d'art. Use subtle pin spots to illuminate the fireplace, a reading lamp for a library corner and soft mood lighting to discreetly highlight artwork or favourite objets d'art.
By layering your lighting and ensuring it's all dimmable, cosiness is assured – yet the brightness can always go up a notch, say when working from home. If you're hoping for something a little extra, we can collaborate with our lighting and Audio-Visual specialists to incorporate intelligent lighting. Intelligent lighting lets clients flick from scene-to-scene at merely the touch of a button (or phone), to create the perfect soirée, dinner, relaxation, or daytime backdrop. Between us, we can create the most spectacular settings with lighting.
6. Stay Grounded with Flooring
Hard flooring always looks good. It works in a period property or a cool, contemporary bolt hole, but to layer up the room with a rug – or rugs – will always afford a warmth and cosiness. We LOVE a vast rug, one which will allow all the central furniture to sit comfortably thereon. This acts to create a zone around the seating area and just beckons you over to curl up on the sofa. And relax…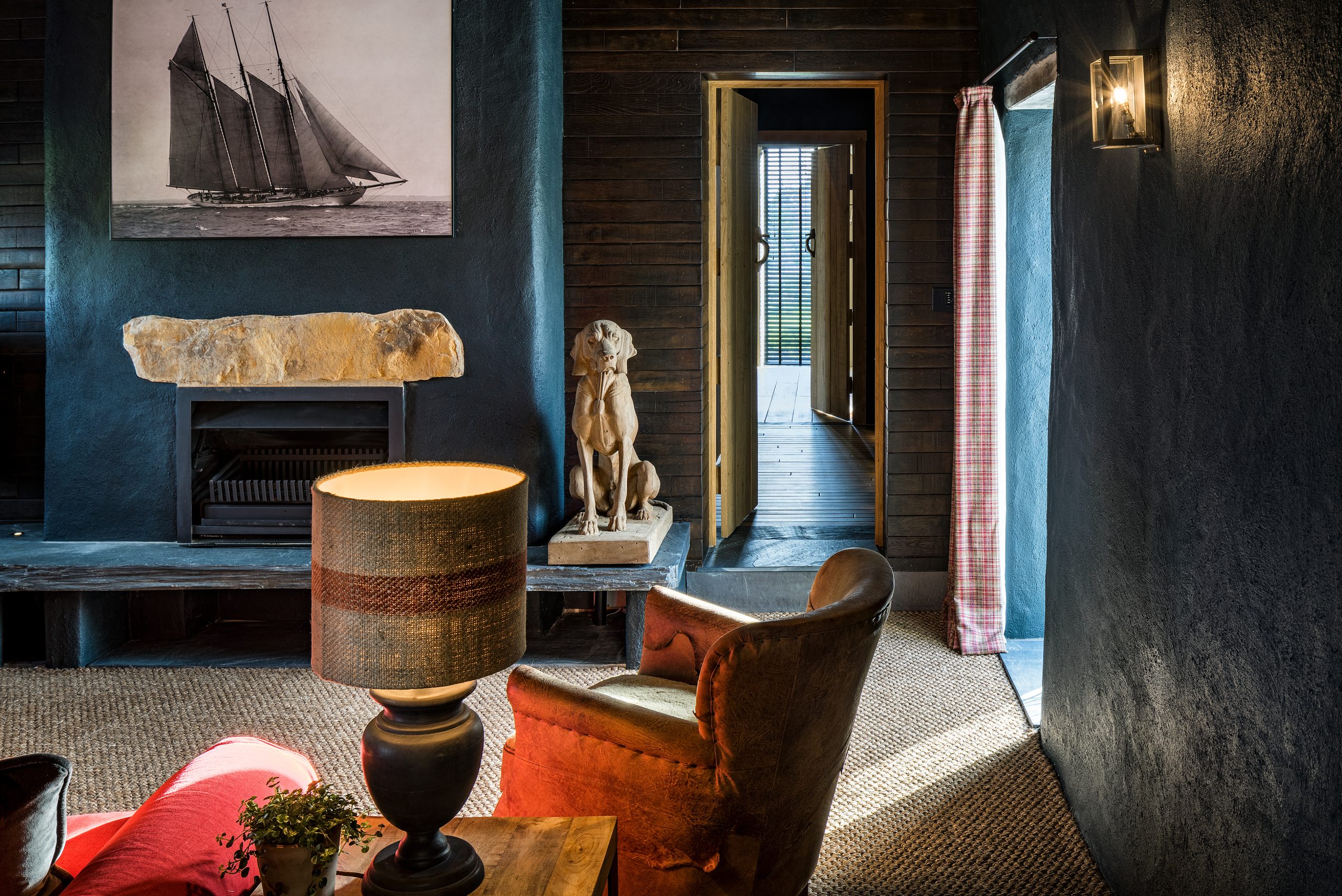 7. Home is Where the Art Is
A room without artwork will rarely feel cosy. Perhaps your walls are already burgeoning with pieces you love, or maybe you'd like to start from scratch. Regardless of your relationship with art – aficionado or I-know-what-I-like, we can offer guidance on best placement, size, framing or even the style of art that'll work best for the room.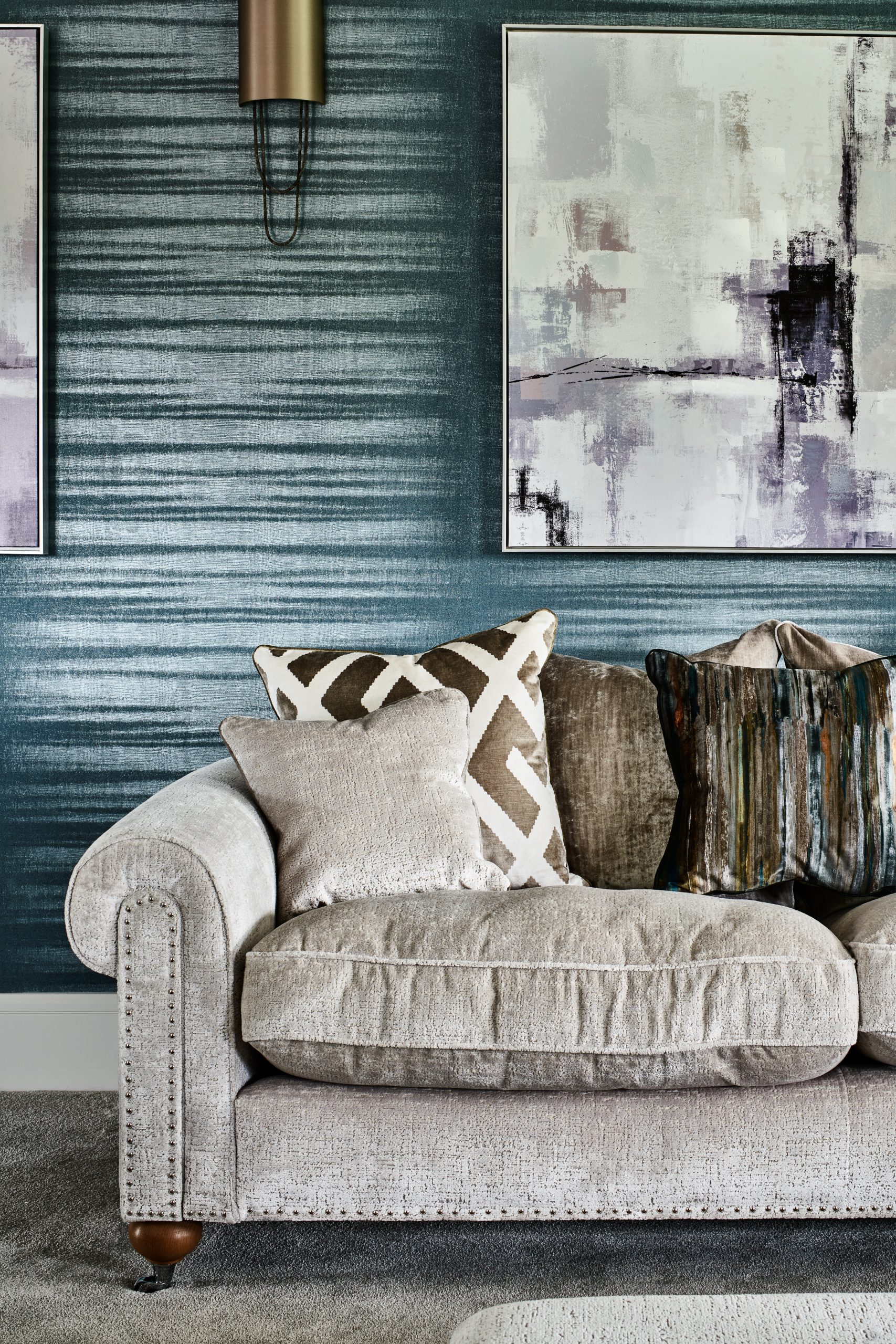 "
We can pick up on your colour scheme or go with a clear style of art, bringing a cohesive choice and style for the walls.
8. Cushions. Covered.
Often considered an Interior Designer's best aid but, that's because there can surely be no cosy home without several plump, feather-filled cushions. It's a fact. Cosiness demands a veritable plethora of cushions – so much so that, even though they're mentioned in 'texture', they warrant a sub-heading entirely their own. We don't do small or sparsely filled either; when doing cushions, do it with conviction.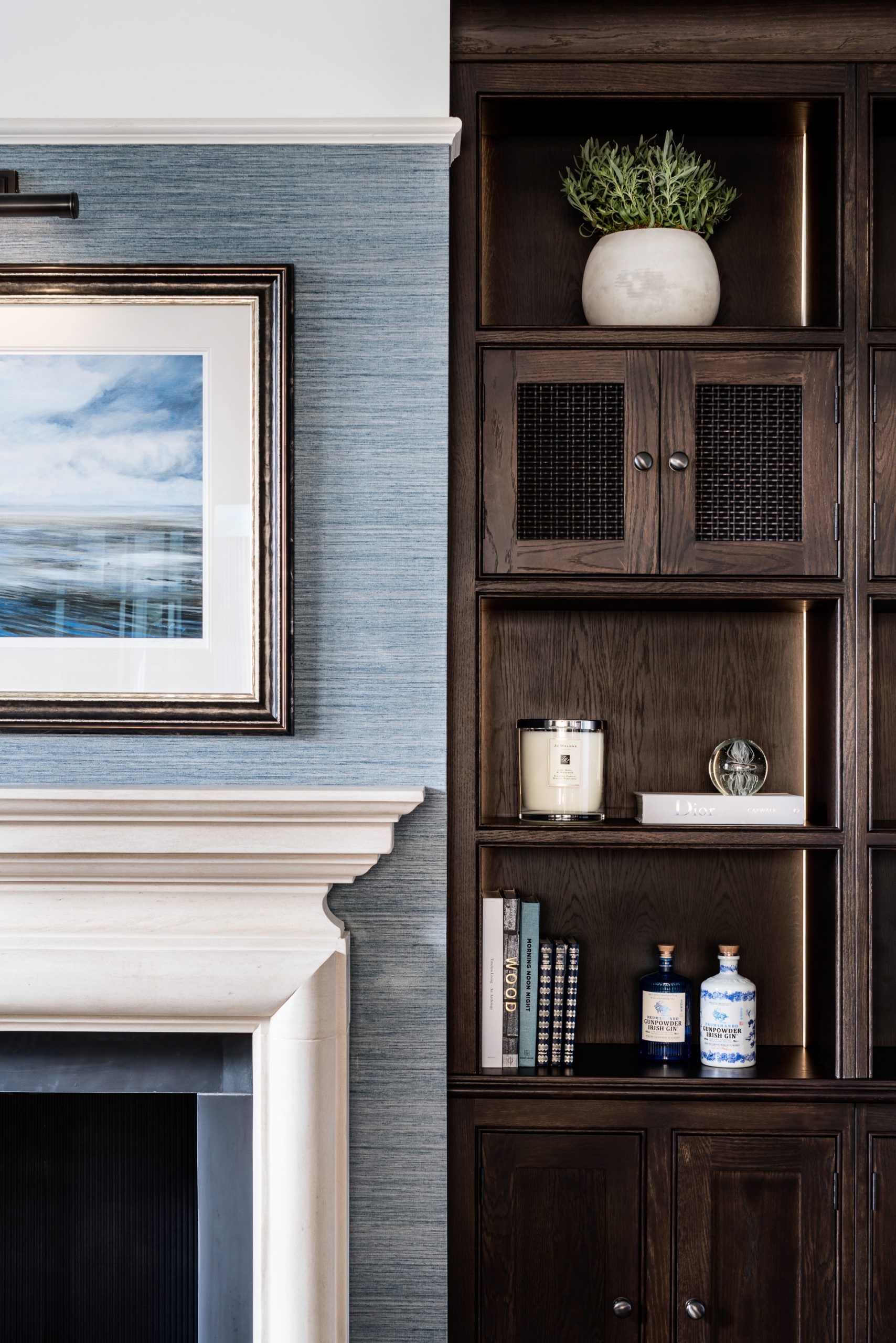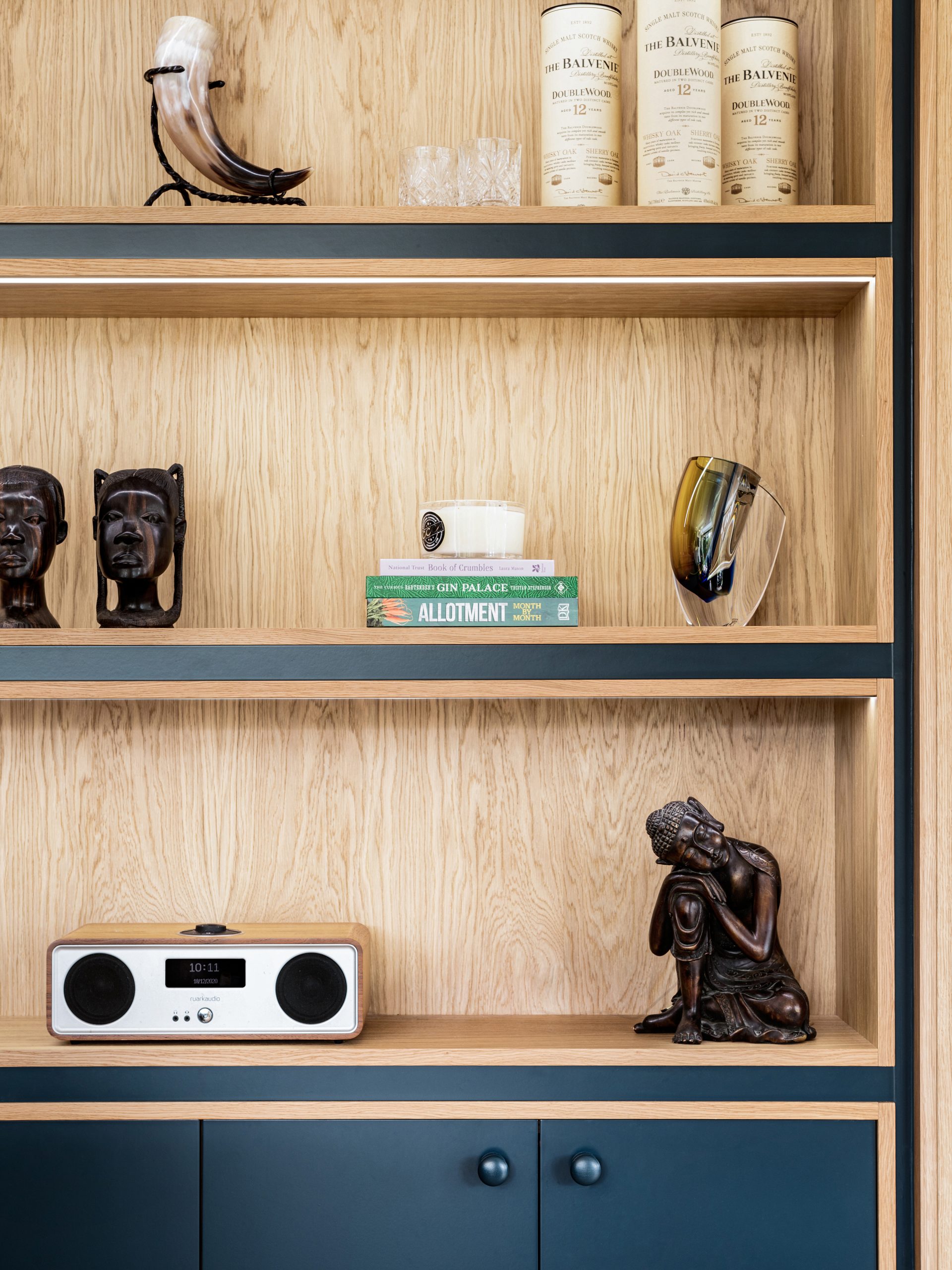 9. Accessorise All Areas
No cosy room can be complete without your personal touch. Here's where you get your personality across and create a context for your space. Items with which we accessorise a room should be intrinsically YOU. This could be family photos, collected and carefully curated artefacts, plants and flowers. Things you love and things that matter to you, thoughtfully clustered on tables or bookcases, create interesting compositions in the room. These offer somewhere to rest your eyes, to bring a smile or a happy memory as you're sinking into your squishy sofa. With cushions. Did we mention the cushions?
10. Heaven Scent
Fragrance can be so evocative; be it an old favourite perfume, the scent of olive groves, a full-bodied red wine or saddle soap from childhood pony club camps. Aromas have the power to change or enhance mood, so another must-have in all main rooms are scented candle. Take time to find scents that work for you – Espa and Jo Malone candles are beautiful and have a scent to suit everyone. This is so personal for all our clients – but do go soy based wherever possible, for a lovely, clean, non-toxic burn. We have a real penchant for pure white wax ourselves.Take time to find scents that work for you – Espa and Jo Malone candles are beautiful and have a scent to suit everyone.
Take time to find scents that work for you – Espa and Jo Malone candles are beautiful and have a scent to suit everyone.
Let nobody say that January must be the Monday of months, or that February is somehow miserable. Take some of our ideas to keep your home cosy beyond Christmas and right through until Spring. Or contact us today and we'll help you achieve the ultimate cosy home, all year round. If you have anything you'd like to add – or ask – we'd love to hear from you.